Chinese retail investors have rushed to buy virtual real estate as Chinese metaverse concept stocks leap in price after Facebook rebranded to Meta and Microsoft announced its metaverse plan.
Driven by investors' passion, the price of an oceanfront house in the virtual world "Honnverse" has soared to around 600,000 yuan (USD94,000) from an opening price of 88 yuan on the secondary market.
Honnverse is a 3D virtual world where users can create virtual identities to play, socialize, and trade virtual things like plots of land or properties recorded on the blockchain.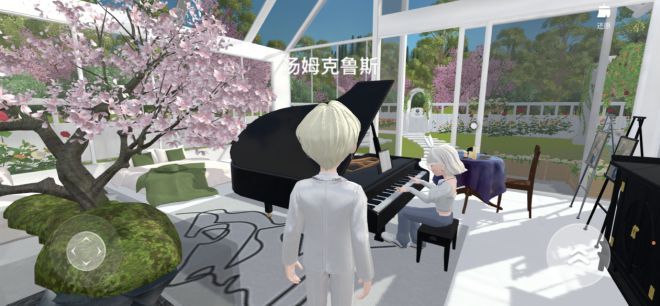 The company behind Honnverse, called IMS, has issued 350,000 limited virtual properties and opened the presale starting from October 28. At the time of publication, more than thirteen thousand people joined the scramble for preorders that caused the collapse of IMS's server. The sign-up number continues, suggesting there's still plenty of growth momentum.
As with any art collection, the value of Honnverse's virtual properties is determined by scarcity and desirability. The 350,000 limited virtual properties have been classified in thirteen different types with the highest "SSS" to lowest "B" ratings of scarcity from IMS. There's a set amount of the virtual property. Only 5.7% of total issued items will be airdropped to lucky whitelisted winners and the rest will be bought or exchanged through peer-to-peer marketplaces.
Like many other get-rich-quick schemes, early investors hope for massive returns on their investment by reselling their own virtual houses. However, there is no state when Honnverse will open to the users, and IMS does not guarantee that virtual house-owners will see significant liquidity on their investments.
That hasn't stopped people from throwing cash into the rare items. On Alibaba-backed second-hand online marketplace Xianyu, bids for some rare virtual property shot up to 10,000 (roughly USD1600 or 0.35eth) from floor price between 500 and 1000 yuan.
Shanghai Stock Exchange sent a letter to Beijing-based KOL incubators agency IMS, urging the company to explain huge volatility in share prices and substantiate its claim that it has technologies and a roadmap to develop metaverse products. The stock exchange also asked if the company, whose share price surged roughly 36% since October 28, intentionally boosted its stocks with the Metaverse concept.
In an announcement, IMS explained that Honnverse is still at the testing stage that possesses uncertainties, and investors should be cautious about surging share prices.
"We don't support and discourage speculation, investors should caution against risk," IMS said.
China's big techs are also jumping on the bandwagon to develop metaverse, days after Facebook CEO Mark Zuckerberg revealed his plan to transform Facebook into a metaverse company in July this year.
Tencent, Alibaba, ByteDance, Baidu, and NetEase have recently filed an upsurge of metaverse-related trademark applications. Tencent Holdings, which runs the world's largest video gaming business by revenue and China's largest messaging app WeChat, got an early entry into space after becoming the China distributor of metaverse sandbox game Roblox in 2019.
Chinese e-commerce giant Alibaba has released a "Metaverse Art Exhibition" on its marketplace Tmall featuring Burberry's NFT ahead of the annual Singles' Day shopping festival.
Powered by Alibaba's virtual reality technologies, the virtual art exhibition is presented by Alibaba's virtual employee Ayayi, a hyper-realistic digitalized girl whose appearance is very close to real humans.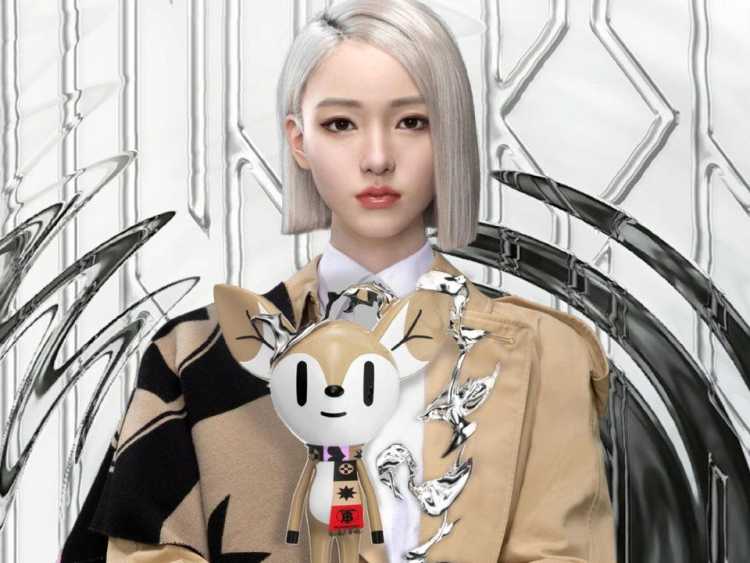 To promote Singles Day, Burberry will be launching 1000 limited units of the deer mascot NFT with a limited-edition price of RMB2900 (USD454). Upon purchase, buyers of the NFT can assess their NFT collection within Alipay mini program.
Tiktok owner ByteDance has taken steps into the sector by acquiring VR device startup Pico Interactive for CNY9 billion (roughly USD140 million) in August, four months after investing around CNY100 million (USD15.6million) into Mycodeview, the company behind gaming platform Reworld, a Chinese competitor to Roblox.
As tech giants like Facebook, Tencent invested sizable sources in the metaverse. Critics cautioned that the dominance of tech giants could pose a threat to an open metaverse.
Yat Siu, co-founder and executive chairman of blockchain game developer Animoca Brands, said Tencent and Facebook could threaten open metaverse because any kind of dominance is contrary to the principles of the metaverse, which should be openness, decentralized, and interoperability.
Founded in 2014, Hong-Kong based Animoca Brands is behind the popular blockchain and virtual world, the Sandbox. In July, Blue Pool Capital, which manages part of the fortune of Alibaba co-founder Jack Ma and Joe Tsai, has invested in the Sandbox owner for undisclosed amounts. Last week, the Sandbox USD93 million in a funding round led by Softbank's Vision Fund 2.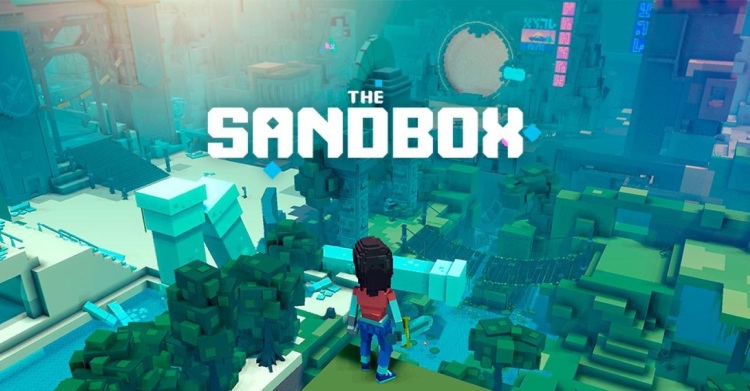 The price of Sandbox's native token, Sand, has surged nearly 400% from USD0.70 per token to a new all-time high of USD3.45 in the past 10 days, driven by the news of Facebook rebranding to meta and the successful completion of a USD93 million funding round.
The metaverse won't be a single sector containing only online games or immersive virtual community, but rather an ecosystem built over time by many different companies using various advanced technologies like 5G, virtual reality, and augmented reality.
VR and AR device makers could benefit from the development of metaverse going forward.
According to data compiled by VRPiena, China's VR and AR sectors have completed 7 financing deals in September, while VR and AR globally have completed 14 deals. Although the number of financing deals for September slightly decreased from August, the size of each deal on average for September was bigger than the previous. Venture capital has financed some large ones, including a USD42 million Series C round for AR startup HiAR and a USD100 million series C round for AR glasses developer Nreal.