Metaverse craze has hit China's gaming and social network industries as big tech firms, and venture capitals join the scramble for metaverse startups with hundreds of millions of investments.
In 2021 alone, there have been multiple significant investments and noteworthy collaborations in the Metaverse sector.
By far this year, the largest investment to date has been a series C financing round raised by sandbox game developer MetaApp for USD100 million in March. MetaApp claimed that the financing round is the most extensive single fundraising to date in the Metaverse sector in China.
The developer said the net proceeds from the financing round would be used to fund the development of a virtual and interactive social community, where users can immerse in, explore and create.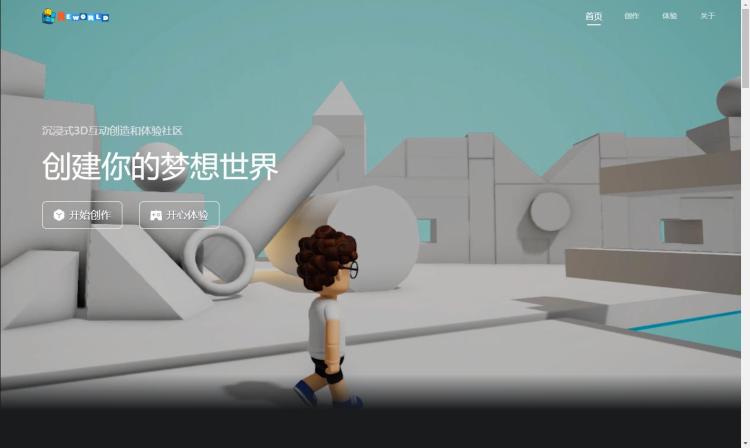 Meanwhile, Tiktok owner ByteDance also explores the business potential of the metaverse concept by investing CNY100 million in Reworld. This Roblox-like platform allows users to create their game worlds and share them with thousands of players using its simulation engine. Following the investment, ByteDance appointed Yan Shou, the company's vice president and head of its gaming, to MetaApp's board of directors.
However, Reworld still has a long way to go to catch up with Roblox in community development and team size.
In an interview with Chinese media outlet Youxiputao, Dong Yupeng, co-founder of Reworld, said the company had more than 3,400 games and 1,800 on its platform in offices across Beijing, Tianjin, and Seattle, with 150 employees in its workforce as of May 31, 2020. In comparison, Roblox's website shows 20 million games and 8 million developers on its platform. The company did not reveal the number of workforces, but Roblox hires at least 900 employees for just California office, according to its LinkedIn page learned by PingWest.
Reworld has a much smaller fan base compared to its U.S peer; some of its most popular games such as "My island", "Warfare party", "Working in Hamburger Store" are ghost towns in non-working hours with less than 100 people online concurrently, while the daily active users of Roblox was a whopping 42.1 million in the first quarter of 2021.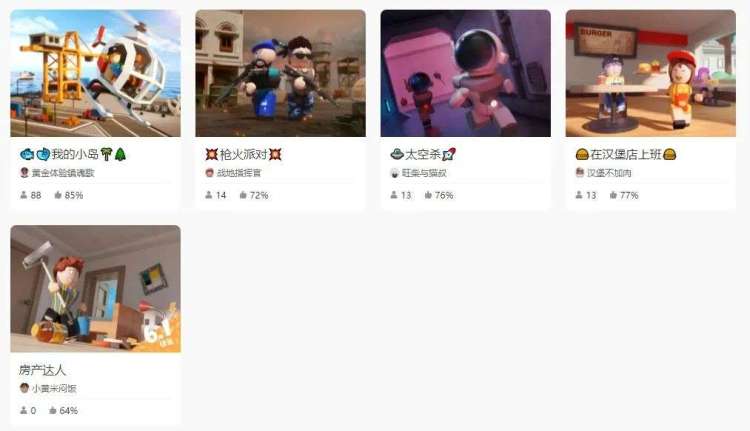 Despite the increasing prevalence of the concept in China, the business idea is still amorphous, and a fully functioning metaverse is probably years and billions of dollars away. The vague nature of the metaverse has caused many firms and startups to misinterpret it, take advantage of the current hype cycle and use the concept as a tool to lure investments of venture capitals.
Chengdu-based Seasun games, a veteran in the online game industry which is well known for RPG Sword Heroes Fate Series launched back in 1997, has joined in the craze by labeling its massively multiplayer online role-playing game (MMORPG) XJ Online III a metaverse because it included the concept of parallel universes and other interactive entertainment properties in the game.
Soul, a Chinese social network and dating app preparing for a U.S IPO, has marketed itself as a metaverse platform and made highly committed to building a virtual social playground where people can create, share, and connect.
"Our mission is to build a social metaverse," the company noted in its IPO prospectus.
Tencent is facing a setback in China, from antitrust regulation to public backlash and accusations that the company's online games are contributing to minors' addiction. But when the company's senior executive Liu Ming attended ChinaJoy with a keynote speech to discuss the future of Tencent games, much of the focus was on applying metaverse rather than interpreting those issues.
During the speech, Liu highlighted that metaverse became a hot buzzword across many tech sectors after Roblox went public on New York Stock Exchange in March.
"We aim to adopt Metaverse to develop a super virtual and digital scene where users can communicate with one another in real time," Liu Ming said.
Metaverse is a technology term originally from the 1992 cyberpunk novel Snow Crash by science fiction author Neal Stephenson. The term describes an all-encompassing virtual world where people can play, socialize, and interact by using avatars.
The idea behind it is that people can walk around and inside a virtual world where they can interact with one another in real-time.
Metaverse is a relatively old idea, and it did not get too much attention until recently. As emerging technologies like virtual reality (VR), augmented reality (AR), 5G continue to advance over time, startups and big tech firms rushed into the sector to commercialize the concept.
For example, a user can walk over to a virtual coffee store to meet up with their friend worldwide via sophisticated VR and AR devices instead of chatting with friends face-to-face or via messaging apps such as WeChat and Zoom.
According to data compiled by VRPiena, China's VR and AR sectors has completed 27 financing deals in June alone, with the participation of some top-tier Chinese venture capital such as Matrix Partners, ZhenFund, Morningside Venture.
Ironically, metaverse startups like Parametrix. Ai was still able to secure financing of USD30 million in its series A round even it does not have a complete product in operation. Still, a fancy demo and a detailed ppt are good enough to convince investors.
"Startups and firms, which has hyped their businesses with the concept of metaverse, were overwhelmed by the passions and inquiries of venture capitalists. A casual browser game, which was labels a metaverse, can be valued a market capitalization of at least USD100 million. Investors' passion has boosted the valuation of metaverse entities that far surpass what it should be," said Wang Ying, a venture capitalist who worked for several dollar-denominated funds.
Photo by Christine Sandu on Unsplash