Monday, Alibaba announced that it has begun testing a new function for its e-commerce app Taobao. Testers now can share their Taobao shopping carts directly to WeChat with just one click. Alibaba anticipates the feature to be officially made available by October 27, two weeks prior to Double 11 Shopping Gala, China's equivalent of Black Friday.
Alibaba also plans to devise new marketing ploys in WeChat for the upcoming annual e-commerce promotion festival, Tmall Double 11, according to Caixin, quoting an Alibaba executive.
In addition, a number of Alibaba's businesses want to open WeChat mini-apps. Taote (Taobao Special Deals Edition), which has a firm grasp of China's second-tier markets, submitted a mini-app application to WeChat in March 2021 and is still awaiting approval. Xianyu, a mobile flea market and office social software DingTalk also plan to open mini-apps in WeChat.
WeChat, China's most prominent social app with 1.25 billion monthly active users, are seen of tremendous value to e-commerce platforms. Pinduoduo, an e-commerce platform backed by Tencent, has previously priced its WeChat mini-app as a 2,852 million dollar intangible asset.
Tencent has not responded in relation to Alibaba's testing of the new function.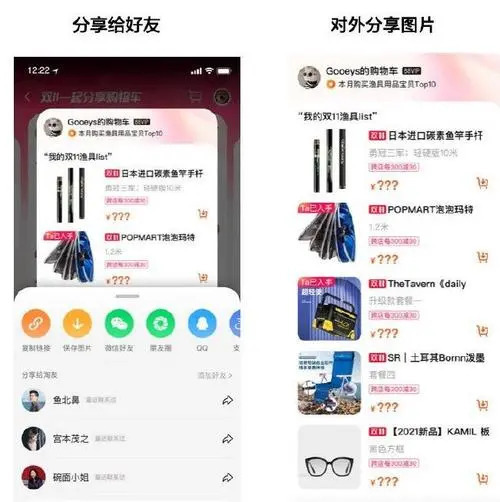 It is of paramount importance that Alibaba can launch the shopping cart sharing function before Double 11, thus enabling it to access WeChat's massive user base as well as receive the benefits of its social network, which users tend to be heavily dependent upon.
The scale of Double 11 is shockingly enormous: during last year's Tmall Double 11, more than 250,000 brands participated, of which 474 brands exceeded RMB 100 million in sales. In the first 30 minutes, GMV reached 372.3 billion yuan(US$56.46 billion), which later accumulated to 498.2 billion yuan (US$75.27 billion) by day end.
Let's put that ghastly number into context — with its GMV in the first half-hour, one can purchase every NBA team (est. US$56.1 billion) and still have some to spare. Now imagine that cash cow can roam freely on a whole new prairie that is WeChat.
As it currently stands, users can only share Taobao links in WeChat's private chats, while Wechat's group chats, mini-apps, and moments remain gated to Taobao and many other Alibaba apps. Even the link-sharing in private chats function was made available just recently, following China's Ministry of Industry and Information Technology ordering tech giants like Alibaba, Tencent, ByteDance, and others to increase their collaboration and connectivity, in order to build a better cyberspace for all. The order from MIIT is a part of China's ongoing antitrust campaign. Prior to that, users could only share Taobao links by copying and pasting Tabao passphrases (code snippets), which only enabled Taobao to scratch the bare-minimum surface of WeChat's intricate social network.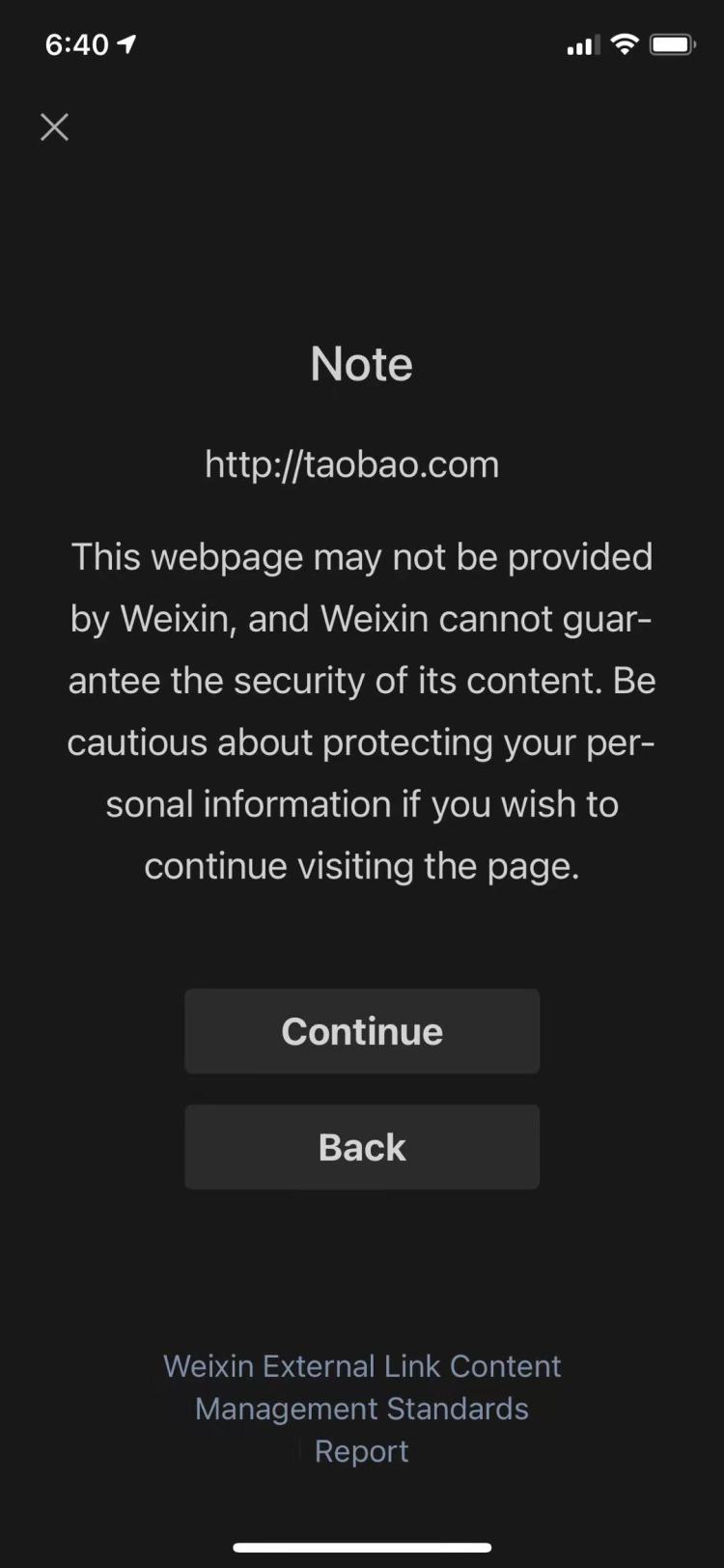 Tencent had previously commented on the gradual opening of "walled gardens" by saying it will promote a "phased, step-by-step" interconnection program in compliance with legal requirements, with safety as the bottom line.
Since the current link sharing of Taobao items is limited to private chats and can not be forwarded, it's safe to say Taobao has only begun to reap the rewards of WeChat's humongous amounts of steady traffic, and it is not content with just accessing the tip of an iceberg. By making the assertive move of sharing Taobao shopping carts in WeChat groups and moments, Alibaba wants to boost further its e-commerce core business, which is already the longstanding king of such industry.
Tencent might be reluctant to cooperate, as there is a conflict of interest — Tencent-backed Pinduoduo is also a strong presence in China's e-commerce scene.