Tencent is now opening its door to Genshin Impact, allowing the hit video game developed by its rising competitor miHoYo to be downloaded on its app store Yingyongbao and promising to charge only 30% commission.
It's an unprecedented concession Tencent has made in front of its challenger. In common practice, the social media giant takes up to 70% of the revenue from mobile games distributed in its app store.
"I think it's a win-win. Genshin Impact can obtain more users from Tencent App Store and increase its advertising expenditure on various Tencent channels, meanwhile, commissions will also come into Tencent's pocket," Wu Yuefeng, a senior TMT analyst and investment manager of Fengjing Capital, commented on social media.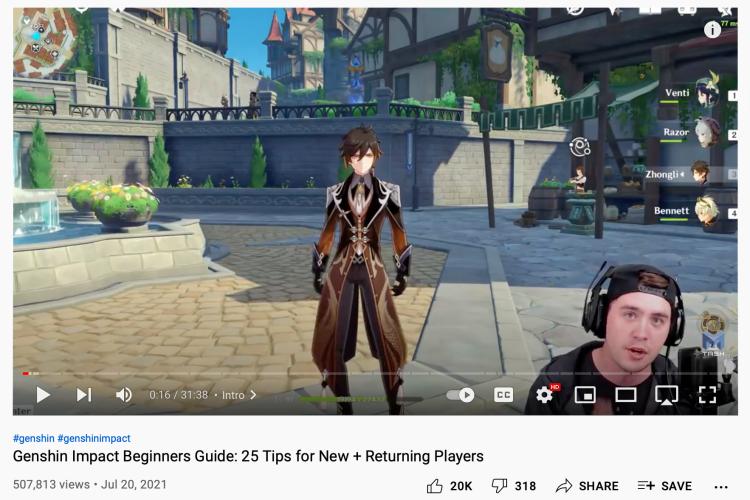 Prior to this, miHoYo, the Shanghai-headquartered gaming startup, snubbed major game publishing channels, including Tencent's Yingyongbao, Xiaomi, Huawei, and Oppo, publishing and distributing Genshin Impact through its website and various third-party platforms.
However, bypassing these mainstream channels has not hindered the game from rapidly emerging as the dominant player in the mobile game market.
In the first week after its launch in September last year, Genshin Impact broke records, with more than 17 million mobile downloads and more than $50 million in revenue.
Available in more than 50 countries and regions, the game generated $1 billion in sales on Apple's App Store and Google Play in less than six months. By way of contrast, it took "Honor of Kings," Tencent's most popular game, 18 months to reach the milestone.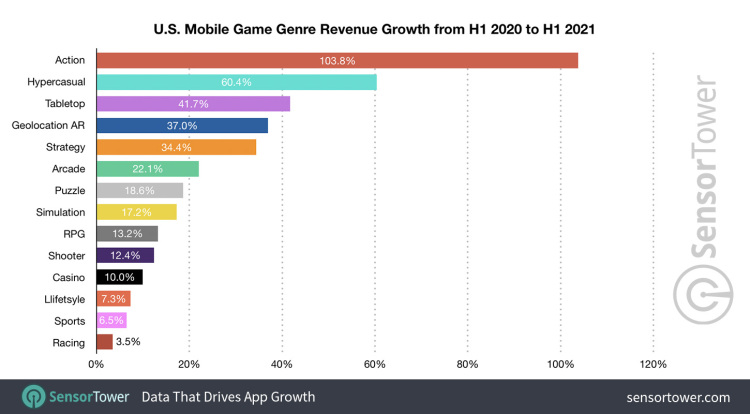 The free-to-play open-world game keeps reaching new heights. According to Sensor Tower's report, the action was the fastest-growing mobile game genre during the first half of 2021 in the US, with player spending doubled year-over-year to reach $435.7 million. Among them, the role-playing action game Genshin Impact led by nearly $174 million in revenue.
App Annie ranks Genshin Impact as the second-highest-earning mobile game so far this year, following Roblox.
"miHoYo has set a major precedent: an independent Chinese studio can launch a global mega-hit from one day to the next, even without Tencent's help," Serkan Toto, CEO of game industry consultancy Kantan Games, said in an interview with South China Morning Post.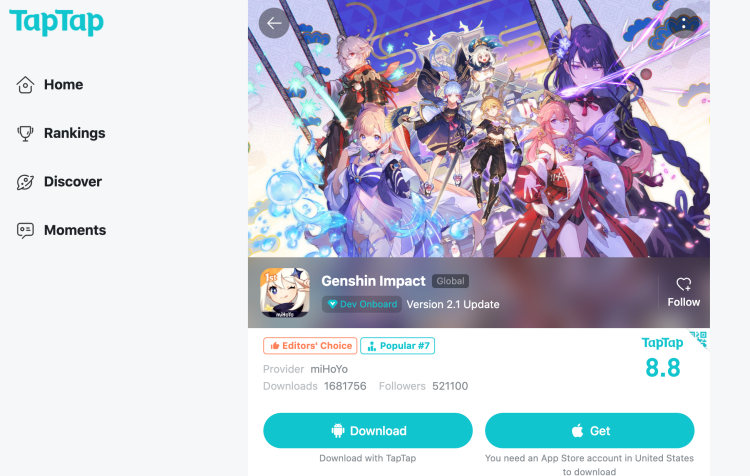 In China, new publishing channels are on the rise. Mobile game sharing community TapTap, short video platforms Douyin and Kuaishou, as well as streaming site Bilibili, are diminishing Tencent's and smartphone manufacturers' control over app downloads by offering more game developer-friendly policies, such as lower or even zero commissions.
"Publishing channels are diversifying and high-quality content can attract traffic quite easily nowadays. This means that content creators enjoy a wider range of options and have a bigger say. Top-notch game companies are very likely to lead the reform of China's mobile game revenue-sharing model," Minsheng Securities said in a research report.
Tencent, the world's largest gaming company by revenue, previously tried to acquire shares in miHoYo, but the upstart declined despite being allowed to set the terms.