Guochao, the rise of trendy homegrown Chinese brands, is challenging international peers for market share. Now the Chinese fashion designs and homegrown brands are considered an expression of the country's soft power.
According to a statistic released by JD.com, more than 750 of China's homegrown brands reported sales volume to grow at least 100% on June 1, the first day of this year's "6.18" online shopping festival.
The 6.18 shopping festival represents June 18, or better, the birthday of another Chinese e-commerce giant, JD.com. The mid-year shopping gala once was JD's one-person show until recent years. Now, 6.18 has developed into a big affair on a par with the Double 11 Festival.
In last year's 6.18, Alibaba's Tmall saw the total value of orders on the platform reach RMB 698.2 billion, which was 2.6 times its sales on 2019 Double 11.
Starting from June 1, Chinese consumers have been bombarded with online advertisements that promise to offer them a share of billions of yuan in shopping subsidies.
The finding indicates Chinese people's long-standing obsession with foreign labels has waned over time. Guochao has emerged and prevailed among young Chinese consumers, especially Millennials and Generation Z. They are more open to innovative products, displaying strong confidence in traditional Chinese culture and local brands.
China's post-90s generation was born and grow up in an era when the country's GDP and wealth were taking off, growing to be the world's second-largest economy.
Unlike the older generations, China's Gen Z does not think the quality or design of homegrown brands is inferior to foreign brands.
Guochao brands have improved their products from its design and embed elements of Chinese culture and new technology into their products to attract such customers while keeping prices competitive compared to foreign rivals.
Apart from big homegrown brands, individuals have capitalized on the rise of Guochao and the growing popularity of live-streaming, which has become an essential medium for acquiring knowledge, entertainment, and shopping.
Yu Mu, a 28-year-old, live-streams frequently on Douyin and sells Hanfu, the historical styles of clothing worn by the Han people in China. She had been actively asking Douyin and JD about participating in this year's 6.18 events.
"Chinese consumers have been shifting from being addicted to only foreign brands to paying attention to cultural elements. The rise of Hanfu is a good example of what young Chinese consumer want from brands today- a combination of Chinese cultural elements, aesthetics, sharing brand stories via social media. Thanks to Douyin's AI-based recommendation algorithm, it make much easier for us to find our consumers, accumulate consumer information easily and thus determine our hanfu style," Yu mu said.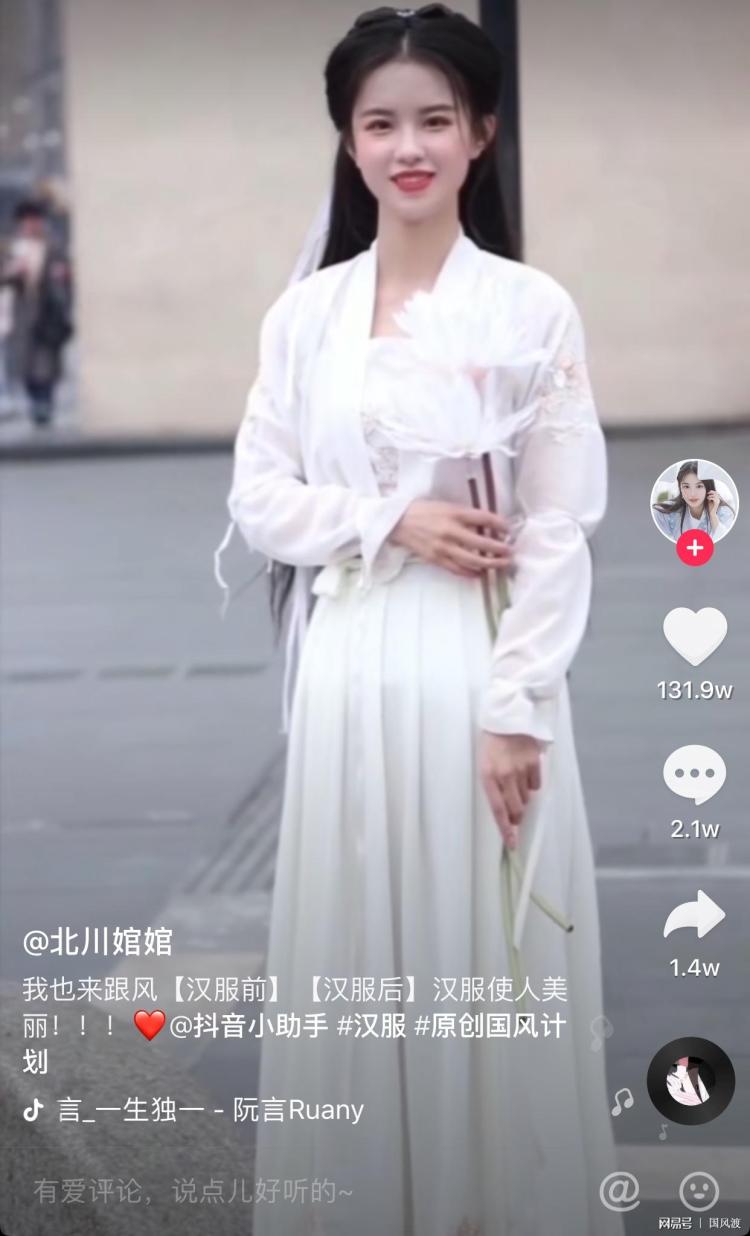 In China, short video platforms like Douyin, Kuaishou, and Taobao Live have become the crucial online marketing and sale channel for product launches and markets. In March 2020, the number of live-streaming events and the number of orders on Taobao Live surged 190% and 160% year-over-year, according to e-commerce analytics provider Taoshuju. The hosts are limited to influencers, and corporate CEO, celebrities, and government officials all present their sales pitches to live audiences.
Another common theme of the 6.18 festival this year is that homegrown brands are emerging and competing for market share in overseas markets with foreign peers.
According to the 6.18 sale figures released by JD, Chinese sportswear brands, including Li-Ning, Anta, Naturehike, Warrior, and Keep, reported their overseas sale volume jumped 50% during the first week of the 6.18 shopping festival.
Sportswear and the fashion industry are the early adoptions of Guochao strategies. One of the most typical examples of the Guochao commodity is the explicit use of Chinese cultural symbols and memes.
Sportswear brand Lining showcased the Essence collection at New York Fashion Week in 2018. The design of the Essence featured Chinese motif and calligraphy, as well as red and yellow to represent the Chinese cultural symbols.
Established in 2010, Naturehike is outdoor sportswear and clothes brand. Despite being based in China, Naturehike has already made a breakthrough in Southeast Asia and some European markets where big international names like Nike and Adidas have market dominance.
The company has attracted a young and growing fanbase with the constant promotions of trendy, inexpensive new outdoor apparel it releases online through its JD and Tmall store and its aggressive social-media marketing. Learning from its live-streaming experience in China, It advertises heavily on Tmall Global and Tiktok.
Li-Ning's growing brand image and global prominence have influenced the trend to embed trendy cultural factors that arouse the emotion of generation Z and Guochao fans. This growing Guochao trend has extended to other sectors such as consumer electronics and furniture.
Shanghai-based Yeswood has built its reputation as a solid wood furniture supplier of healthy furniture to many Chinese and overseas customers. Launched in 2010, Yeswood began selling on Alibaba's Tmall two years later. The brand's profile was raised significantly by its association with domestic designers. Instead of setting up more large brick-motor stores, it focused on innovative marketing methods to create more interactive communication with customers through social media channels.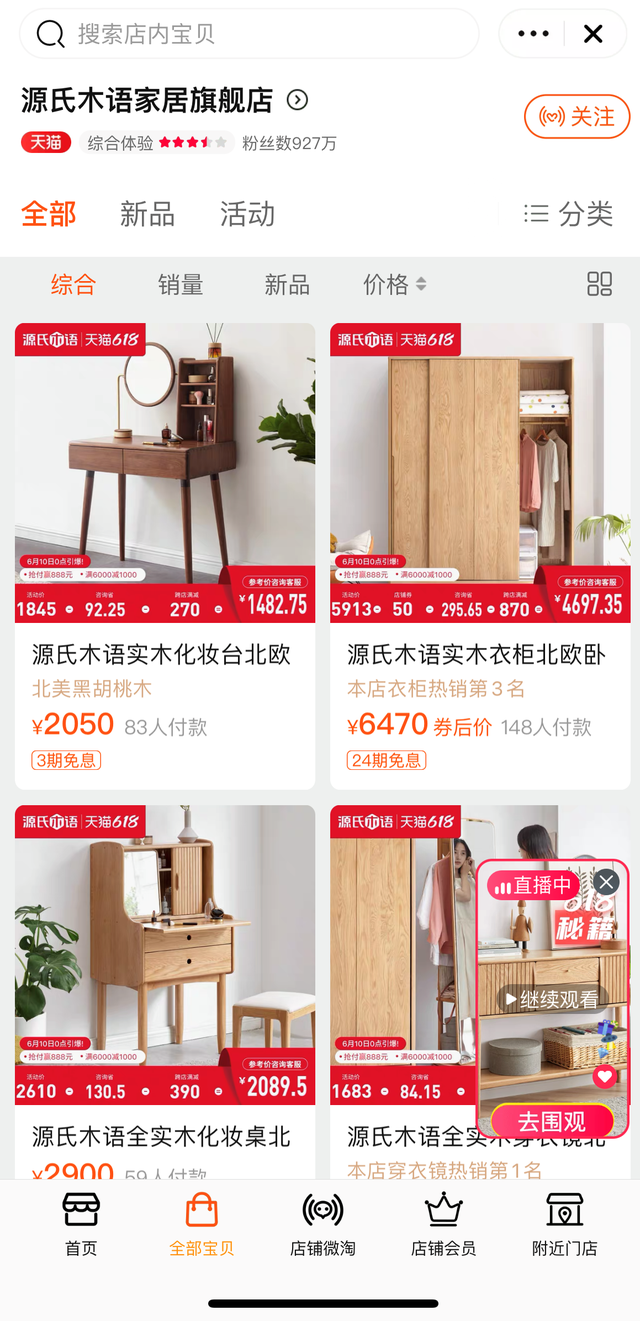 The company's digital market campaign has perhaps been an advantage in the past year when the pandemic hit most large brick-and-mortar businesses that forced them to shut shops around the world. With the help of Tmall global, Yeswood expanded its business to overseas markets, particularly Southeast Asia, and maintained at least 50%-year-over-year overall growth for eight consecutive years.
The development of the country's cross-border e-commerce and logistic sector, along with the rapid economic recovery from the Covid-19 pandemic, has given Guochao brand competitive advantages in overseas markets.
Perfect Diary made a successful venture into Southeast Asia through partnerships with local suppliers and a network of influencers. In 2020, Perfect Diary inked a partnership agreement with Sensient Technologies Corp, a provider of coloring products to the pharmaceutical, cosmetics, and personal care industries, to establish a cosmetics laboratory in Singapore and launch an overseas version of its official website.
The Chinese beauty brand became one of the most popular beauty product brands on Shopee, the largest e-commerce platform in Southeast Asia. To embrace the rise of Guochao, Perfect Diary developed a series of eyeshadow palettes inspired by famous geographical regions in China. It launched a successful social marketing campaign on Douyin, Xiaohongshu.