When ByteDance, the Chinese internet giant and app powerhouse behind TikTok, Douyin and Toutiao, announced in March that it is restructuring to advance its globalization efforts, employees at all levels were eager to see what changes the company has in store.
Nearly three months later, ByteDance has promoted domestic executives Kelly Zhang and Zhang Lidong as CEO and Chairman for Chinese operations, respectively, and brought in senior Disney's Kevin Mayer as its Global Chief Operating Officer and CEO of TikTok to further reshape itself into a multi-national tech leviathan. During executive reshuffle, Liu Zhen, Senior Vice President who was previously spearheading ByteDance's global expansion, quit the company.
Facing enhanced regulatory scrutiny in overseas market, especially in the US, ByteDance also signed former US Congressman Bart Gordon and seasoned tech lobbyist Michael Beckerman to court allies in Washington D.C. However, the effort to reassure US politicians that the company is breaking itself up to meet compliance does not stop there.
Multiple internal sources confirmed to PingWest that ByteDance has recently implemented a restriction on domestic employees' access to code bases for overseas products.
According to the sources, the new internal policy means that those employees who are currently in China, working on apps and services for the home market, are now largely stripped of access to "sensitive data" of ByteDance's slew of overseas products, including but not limited to TikTok. The sources spoke under the condition of anonymity because they were forbidden to speak to the press.
PingWest has reached out to ByteDance and will update this article when an official response is provided.
This is the latest move in the direction ByteDance has been on for more than a year, erecting administrative and technical firewalls between its China and global operations, so that not only management can be streamlined, but the public's privacy and geopolitics-based concerns could also be better addressed, and regulatory risks minimized.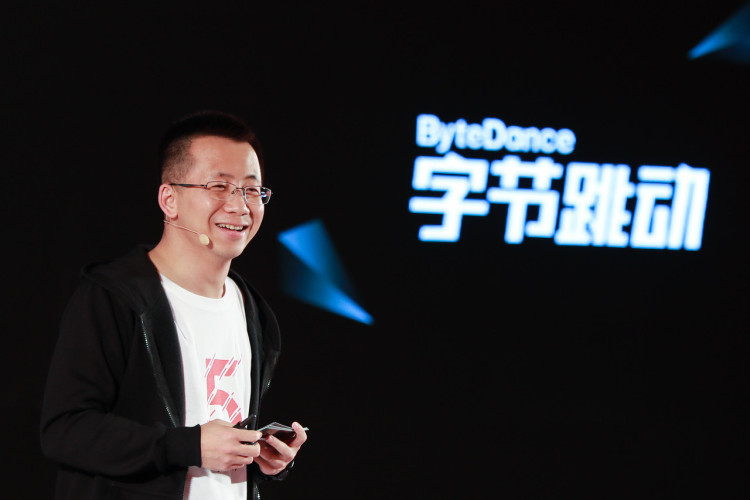 TikTok, ByteDance's flagship app for overseas markets, was previously under at least two separate US government investigations, one by the Committee on Foreign Investment in the United States for national security concerns, and another by the Federal Trade Commission for failing to protect the privacy of underage users.
ByteDance's internal firewall efforts, tracing back as early as 2019, are being managed by its security and legal teams, and carried out by the entire workforce, according to a person with knowledge of the matter. Different departments approach the goal at their own pace that result in minimum impact to the company's continuous operation across the world.
In January 2020, employees of ByteDance's Chinese operations previously granted with some access to US user feedbacks so that they could weigh in, received orders to stop participating in those cases, so their US counterparts could take full ownership and the whole process can meet compliance.
One employee told PingWest that the internal consensus of China operations being stripped of overseas data access was the result of—get ready for some confusing techspeak—the company's gradual process of splitting teams working on its "Zhongtai", or 中台 in Chinese, a technical and business jargon that roughly means anything sandwiched between a tech company's front-end and back-end.
TikTok announced in March that it plans to launch a physical Transparency Center in Los Angeles, California to showcase its content moderation and data practices. The facility, located inside TikTok's LA office and available to the public including outside experts and members of the press on a reservation basis, will feature live demonstrations of moderators viewing and flagging content that potentially violate TikTok's policies.
One employee familiar with the matter told PingWest that TikTok plans to replicate the facility across the US and around the world, staffed with separated teams reporting to local managers to moderate content in accordance with different local laws, regulations culture and customs.
"In the future, we may have dedicated transparency centers for each individual market," said the employee, "We may do the same for local R&D and data teams. That's part of the effort to split teams and build firewalls."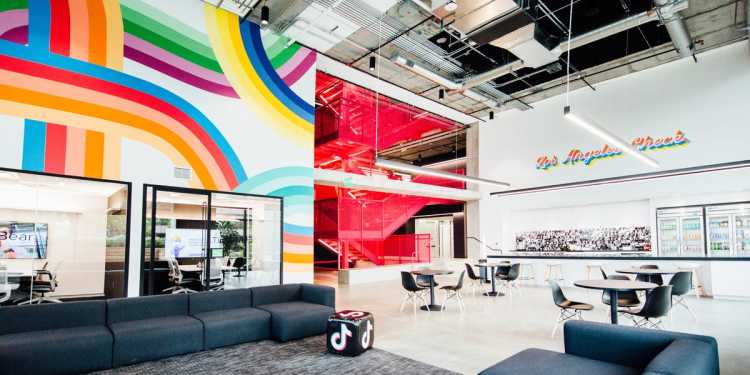 It is extremely rare for multi-national internet companies to region-lock internal code bases and data against their own engineers from one specific country market.
In his book In the Plex: How Google Thinks, Works, and Shapes Our Lives, author and tech journalist Steven Levy wrote that Google was concerned about how Google China business and its engineers could be compromised while being bombarded by the Chinese government for failing to comply with authorities' demands, and decided to strip those engineers access to the search giant's production code base, significantly diminishing their R&D scopes and abilities.
ByteDance employees who spoke to PingWest generally do not share that concern from ten years ago, since the company's code bases are already highly diverse and developed, sharing trivial resemblance across the stack with each other, so that the policy won't negatively affect his competence working on projects at hand in the foreseeable future.
One employee said that although sensitive access is cut off, teams around the world still work in tandem to maintain codes and "patch things up" so all products can potentially benefit from individual team's effort.