China's ride-hailing giant Didi Chuxing announced to spin off its autonomous driving unit on Monday, August 5th, in an attempt to focus on R&D of autonomous-driving, product application, and business development. The official confirmation came after rumors last week.
Didi said that the newly founded company is expected to increase R&D investment for core technologies continuously, expand and deepen partnerships with the auto industry chains, and actively work with Chinese authorities to promote further deployment of self-driving.
Zhang Bo, Didi's current Chief Technology Officer, who has been in charge of the company's autonomous driving and smart city-related research, will oversee the spinoff as CEO while keeping his former job.
Meng Xing, former executive director at Shunwei China Internet Fund and an avid investor in self-driving and carmaker startups including Momenta, Idriverplus and Xpeng, will become COO of the new company.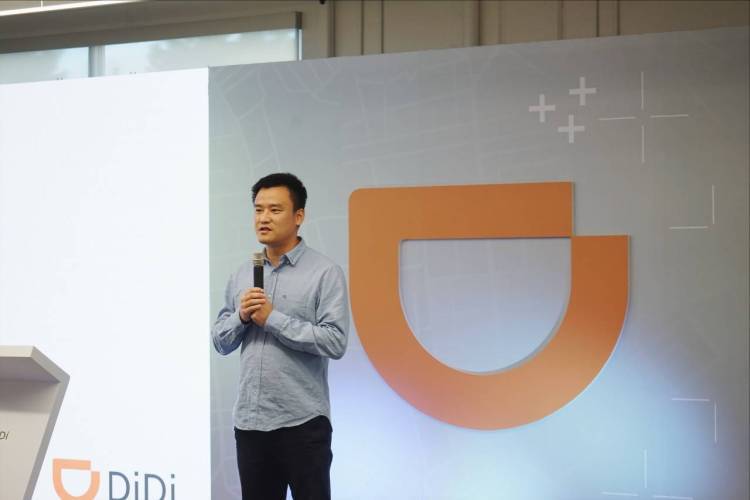 The company is not moving away from human drivers any time soon. Cheng Wei, Co-founder and CEO of Didi said that "autonomous driving will significantly improve people's travel safety, efficiency, and boost the sustainable development of intelligent cities", adding that "science and technology is there to serve people. Human drivers and autonomous driving will meet users' needs on different occasions."
Jia Zhaoyin, an ex-Google engineer working on self-driving before joining the Chinese company, and Zheng Jianqiang, another top Didi engineer, will lead the U.S. and China team of the spinoff, respectively.
Created in 2016, Didi now has more than 200 employees working on the research and development of autonomous driving technologies, including algorithms, data labeling, internet of vehicles and more. The company previously spun off a subsidiary, which is mainly working on high-definition map, a crucial technology used in automated navigation scenarios such as self-driving.
The company is licensed to operate road test vehicles on public roads in both California, U.S. and Beijing. However, with only 2 cars and 48.5 miles driven in the past year, Didi is falling behind other Chinese companies including Baidu in terms of self-driving miles covered.
Baidu registered roughly 87,000 miles in Beijing and represented 91% of the total registered distance, according to a previous reporting from PingWest.
Spinoff Seeking External Investors, Including Old Friend SoftBank
The Information reported last month that Didi was in talks with its largest existing investor SoftBank and others about raising more money for its self-driving business division.
The move also resembles the path Uber took, spinning off its self-driving unit just one month before it went IPO.
Didi has been burning money since establishing the unit which has not yet generated meaningful revenues. In addition, autonomous driving is a rat race among many tech companies and each one is in a bid to become the undisputed leader. Since such business needs long-term investments of time and money, Didi had to look for external funds to bankroll it.