BEIJING, Dec. 7 (PingWest) - Elon Musk has decided on the person to take the position as the CEO of Tesla Global, according to trusted sources who spoke to PingWest. Tom Xiaotong Zhu, currently President of Tesla China and a Global Vice President, will likely move on to lead the electric vehicle and clean energy giant.
Different sources have also told PingWest under anonymity that the new appointment for Zhu will only cover Tesla's automotive business, and will exclude its autonomous driving and robotics projects from the start.
On November 16, 2022, Tesla board member James Murdoch stated at the trial of a lawsuit that Musk had recently proposed the possibility of someone else taking over some leadership at Tesla and identified a potential successor. Murdoch did not reveal the specific candidate.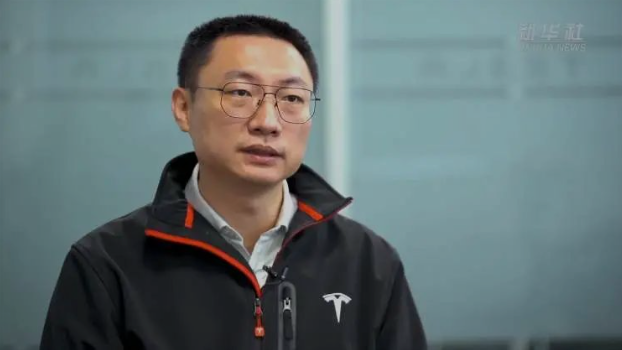 The answer is becoming clear: Zhu is the most likely, if not the only, candidate.
In terms of career background, Zhu had no experience in artificial intelligence, computer science, or the automotive industry prior to joining Tesla.
Born in the heavily industrialized northeastern city of Shenyang, Liaoning Province of China, Zhu joined Tesla China in April 2014, taking on the expansion efforts of the company's Supercharging project. Graduated from Auckland University of Technology in 2004 with a bachelor's degree in information technology, Zhu also holds an MBA from Duke's Fuqua School of Business. Prior to joining Tesla, Zhu was involved in the founding of a local consulting firm focusing on property development and engineering.
Zhu rose to Tesla China's leadership on December 12, 2014, when former Global Vice President and President of Greater China Veronica Bixuan Wu 吴碧瑄 left the company abruptly due to disappointing sales numbers. Tesla announced that Zhu would replace Wu to lead sales operations in China. In a February 2015 press interview, Zhu's publicly displayed title was the China Country Manager for Tesla, a position that is not considered high-level internally.
In July 2019, nearly a year after Tesla signed the crucial investment agreement with local governments in Shanghai for a Gigafactory, Zhu was publicly identified as Tesla's Global Vice President and President of Greater China. In October that year, the Shanghai Gigafactory officially began churning out vehicles, helping Tesla deliver the first domestically made Model 3 just two days before the new year.
Since then, Tesla has recorded remarkable growth in China. Financial statements showed that the company delivered 936,000 vehicles globally in 2021, of which 484,130 were made in the Shanghai plant, accounting for 51.7% of the total global deliveries. On August 15, 2022, Musk revealed that Tesla had just crossed the mark of 3 million vehicles made, of which the Shanghai plant produced a third. Xinhua News Agency reported that Gigafactory Shanghai delivered 100,291 vehicles in November this year alone, setting yet another new record for monthly deliveries. Within the first 11 months of 2022, cumulative deliveries from the Shanghai plant exceeded 650,000 units.
Tesla's reports for Q3 this year indicated that it achieved operating revenue of $5.131 billion (approx. RMB 37.492 billion) in China, up 64.8% from $3.113 billion last year, adding its operating revenue for the first three quarters in China to $13.568 billion (approx. RMB 99.141 billion), up 50.5% from $9.015 billion in 2021. Accounting for 23.9% of the company's worldwide revenue, China is now Tesla's second largest market globally, behind the United States.

As good numbers keep coming out of China under Zhu's leadership, Musk publicly praised the production efficiency and the incredible dedication of China-based employees on more than one occasion. While still maintaining his positions as Global Vice President, President of Greater China, managing affairs in Mainland China, Hong Kong SAR, and Taiwan (province of China), Zhu was also appointed earlier this year to lead Tesla's businesses in the Asia-Pacific region, which includes Singapore, Japan, Korea, Australia, and New Zealand. The individual Country Managers of these countries would report to Zhu. A major portion of the Model Y and Model 3 vehicles sold in these markets are produced in the Shanghai Gigafactory.
Within Tesla, the leader of Asia-Pacific would also be allowed to directly report to Tesla's headquarters. A previous report by CNBC indicated that there were 27 executives worldwide who reported directly to Musk. Only three among them were based outside the US: Lothar Thommes, Managing Director at Tesla Grohmann Automation, Joe Ward, who's in charge of Tesla's businesses in EMEA, and Zhu.
It is worth pointing out that Wu, the predecessor of Zhu, did not gain that direct report line to Musk during her tenure. Wu used to report to Jerome Guillen, who was the longtime "number two" at Tesla, leading its global sales efforts as well as the Tesla Semi project, before leaving the company in June 2021. Zhu was the first ever Greater China executive at Tesla to report directly to Musk, a fact that is closely related to the EV maker's increasing focus on the region.
It is therefore very likely that Zhu may move one step higher to lead Tesla's global efforts in production, delivery, and sales, after passing with flying colors in Greater China.
Despite the promotion to Global CEO remaining a stunning scenario, Zhu's promotion trajectory within Tesla proves that he may as well be the right person for the job. PingWest learned from trusted sources that after resolving the temporary production shutdown at the Shanghai plant in earlier this year due to the Omicron outbreak, Zhu spent most of the second half of this year shuttling between Fremont, California, and Austin, Texas, where Tesla headquarters are located, working with Musk on a number of global matters, rather than focusing on the Shanghai Plant, the operation across China, or even Asian-Pacific regional matters.
According to business registration information, Zhu serves as the legal representative for both Tesla (Shanghai) Co., Ltd. and Tesla (Beijing) Co., Ltd, the two main operating entities in China. However, the name displayed was Zhu's English name, Xiaotong Zhu, rather than his Chinese name 朱晓彤, indicating that he may already hold a foreign passport.
Tesla's current structure of top management, as well as the situation of key executives from Musk's other companies, are also highly related to Zhu being the most likely torchbearer.
Drew Baglino, Senior Vice President for Powertrain and Energy Engineering, is one of the highly regarded headquarters executives. He is in charge of the company's most important technical department, the heart of all Tesla vehicular products. In the meantime, two other executives are known to be close to Musk: Pete Bannon, the Vice President for Low Voltage and Silicon Engineering at Tesla, and Charlie Kuehmann, VP of Materials Engineering at SpaceX, another company of Musk's.
But none of the US-based Tesla headquarters executives and leaders from his other companies were previously groomed to play the same role as Guillen, who can run production and sales – the lifelines of the company – at the same time. Tesla's financial and delivery crisis in 2018, which was miraculously saved by the Shanghai Gigafactory, proved that production, delivery, and market share expansion remain the company's utmost priority. Zhu's proven record in these lines of work ensured his position as the one most likely to take over should Musk allows.
However, Zhu's highly likely appointment as Tesla Global CEO will probably not carry the same weight as what Musk's current leadership entails.
There is no indication whatsoever that Musk will relieve himself from the key technical works at the company, such as product development, autonomous driving, robotics, etc. Nor would it be surprising to see him delivering keynotes for Tesla's product launches, and technical and recruiting events. It would also not be a surprise if the senior executives leading powertrain, hardware and software engineering, as well as autonomous driving, etc., continue to take orders directly from Musk.
Antonio Gracias, a former board member and a longtime friend of Musk's, stated that the Tesla leadership did hold discussions for the search of an "executive CEO" that specializes in sales, finance, and human resources, allowing Musk to focus his energy on technology. However, such discussions did not come to fruition according to previous knowledge.
Now, the right person revealed himself. The likely new CEO would not only be in charge of sales, but also run its Gigafactories in the US, China, and Germany, as well as potential future ones in other key countries, such as India or Korea.
Zhu will continue his long-held tradition of avoiding the spotlight. He is known as an extremely restrained executive, a direct contradiction to Musk. He has very limited public appearances, and rarely accepts interview requests from foreign media outlets. His page on LinkedIn also disappeared.
Personnel close to Tesla China told PingWest that Zhu's work ethics, however, is very similar to Musk's: works twenty-four-seven, replies to work messages instantly even at 3-4AM, has almost no personal life, and is demanding to subordinates. This information is also presented in the PingWest report《特斯拉中国乱象揭蛊 第三季》(Giga-Sweatshop Meets Corporate Overlords: an Exclusive Look Into How Tesla China Runs its Shanghai Gigafactory 3). Disclaimer: PingWest is involved in legal proceedings with Tesla (Shanghai) Co., Ltd over the publication of the aforementioned article.
From March to April this year, the Omicron version of the Covid-19 pandemic had led to a brief shutdown of the Shanghai Gigafactory. PingWest had learned that Zhu "slept" in the workshops of the plant for "two months", in order to resolve manufacturing challenges, such as the recovery and ramp-up of production volume, in a similar style to Musk sleeping in the company's Fremont plant to ensure delivery numbers, or him transforming Twitter offices into makeshift hotels to focus on building "Twitter 2.0" in a "hardcore" manner. The delivery volume of the Shanghai plant did recover post-shutdown, and exceeded 100,000 vehicles last month.
There is no doubt that Musk would prefer a Global CEO with the ability to sleep in the company's Gigafactories. His own energy wouldn't allow him to do that anymore, as he now often finds the need to sleep at Twitter's headquarters, or a SpaceX facility expecting a rocket launch. He would most likely prefer a surrogate who can embed themselves so deeply at Gigafactories from time to time, in order to tend to urgent production matters. There is no one among Tesla's current top executives lineup with more experience sleeping in factories than Zhu.
Zhu as Global CEO may also unlock more possibilities for Tesla to grow in China, allowing it to implement even more flexible and efficient strategies, such as higher-targeted production ramp-ups, increased share of online sales, more frequent price adjustment, and more lawsuits against its customers and local media outlets. At the same time, Zhu is already in a tough position tackling the rise of the domestic EV industry. Local challengers including BYD, Huawei, Changcheng, LiAuto, Nio, and Hozon Auto, etc., are not only performing well domestically, but also making their moves in the global market.
PingWest is unable to confirm the successor of Zhu, and will continue to report on Tesla's operation in China.