10 days after placing an order on Temu, the cross-border e-commerce platform launched by China's well-known budget shopping app Pinduoduo, Vivian, a resident of a city on the east coast of the US, received her package.
Tracking records on Temu show that the order was submitted on September 5, the flight carrying the order took off on the 11th and landed on the 12th, then, the USPS handled the last mile delivery, and finally, the package was delivered to the front desk of her apartment on the 15th.
"It went more quickly than I had anticipated," she said, "I had imagined that it might be slower than Shein, because Temu didn't officially enter the US market until September 2, but the latter has been operating here for a long and has established a stable logistics support.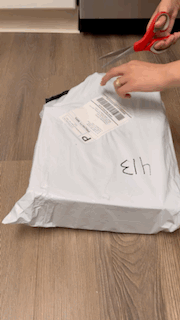 A couple of days ago, she ordered some home basics including floor mats, aprons, and storage bags from Shein, all of which took around ten days to arrive.
In terms of delivery time, the two are comparable, but in terms of pricing, Temu even goes lower than Shein.
After the website-wide discount of 30%, it only cost Vivian $11.18 to buy 5 items: a tea filter, a charging cable, a pet feeding bowl set, a cat play set, and a quick-drying beach towel.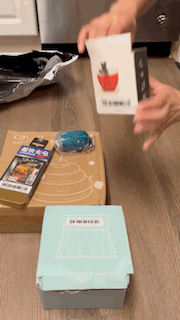 "Typically, a pet feeding bowl set sells for about $10 at big box stores like Target, but on Temu, it's about $4. The pricing is incredibly low, is it possible for the vendor or platform to make a profit at that price?" she said.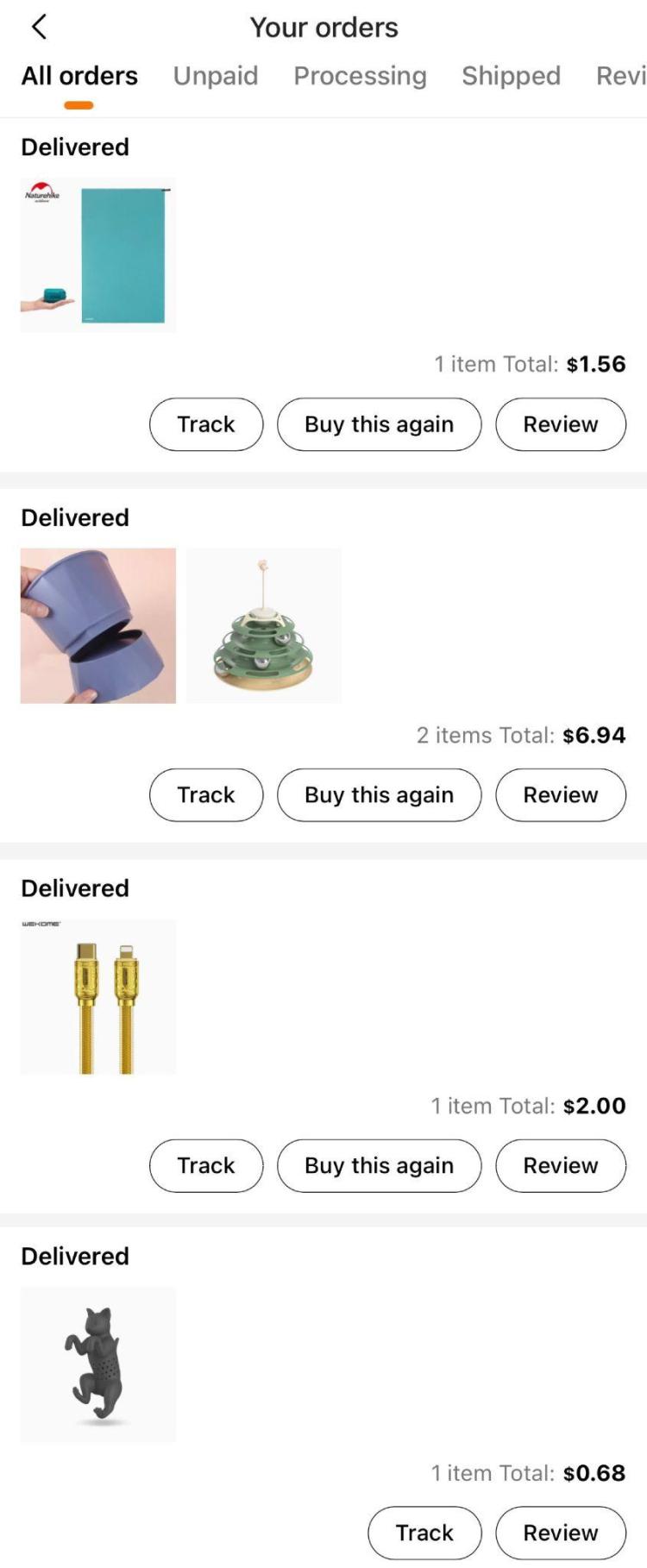 Vivian told that she ordered from Temu with an "I'll give it a try" attitude, not expecting high-quality items at such a low price. "However, their quality exceeded my expectations, with most being in line with the description," she said.
The only letdown is that the quick-drying towel seems to be about 70% smaller than what is shown on the website. "Although it may be a misleading and tricking move, the price for such a towel is fair. For less than two bucks, what more can you ask for?" Vivian said.
Although Vivian had no shopping experience on Pinduoduo, China's third-largest e-commerce platform, as a Chinese ex-pat, she is aware that in the domestic market, Pinduoduo has made a name for itself in the competitive online retail space by offering lower-priced, unbranded alternatives to rivals like Alibaba and JD.com.
"Overall, I give this experience a 6 out of 10. From the quality to the price to the fulfillment to the ease of use of the software, everything is fine. My main complaint is that the product category is limited and lacks what I need," Vivian said.
According to Vivian, quite a few Chinese living in the US periodically buys a lot of goods on Taobao, mainly household items, accessories, nail products, etc. Buyers typically use a Chinese address to receive the goods and then forward them in bulk to their homes in the US because most Taobao sellers do not provide international shipping services.
They purchase from China because, even counting in the expense of transoceanic shipping, it's still cheaper than buying the same items in the US. Another reason why these consumers are preferred to do so is that there is a greater variety of products to choose from on Chinese e-commerce platforms.
Based on the experience of Vivian and her friends, the total spending on purchasing such products from China is relatively high, usually around 1,000 yuan ($142.48) per time, because buying more helps dilute shipping costs.
In recent years, since Shein has expanded its product range, Vivian and her pals have significantly cut back on their purchases from China. Now, Shein is like an online department store, offering a variety of categories including homewares, pet supplies, accessories, decorations, bedding, and more, at competitive prices even compared to China's Taobao and JD.com.
"There's no need to make frequent purchases on Taobao because Shein's logistics service is more dependable than the courier I found on my own, and there are more product styles to choose from," Vivian said.
If you look through Shein's website, you'll find out that products other than women's clothing are also selling well: a $1 shower headband received 6,100 reviews, while a $3 ice cube mold garnered 1,900 reviews and a $3 stainless steel peeler got 9,999 reviews.
The expansion of the product line allows Shein to compete with Amazon. In the first half of 2022, the Chinese retailer overtook Amazon to become the most downloaded shopping app in the US. According to a report by Apptopia, Shein has been downloaded 22.4 million times compared to Amazon's 22 million.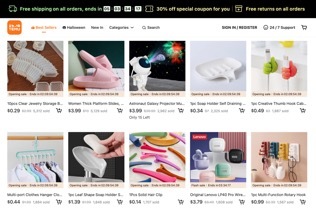 So far, Temu, following Shein's strategy, seems to be doing well. Some vendors have already completed thousands of orders, and it's only been around two weeks since the platform's debut. In order to better get in touch with US consumers, Temu also set up a Whatsapp group.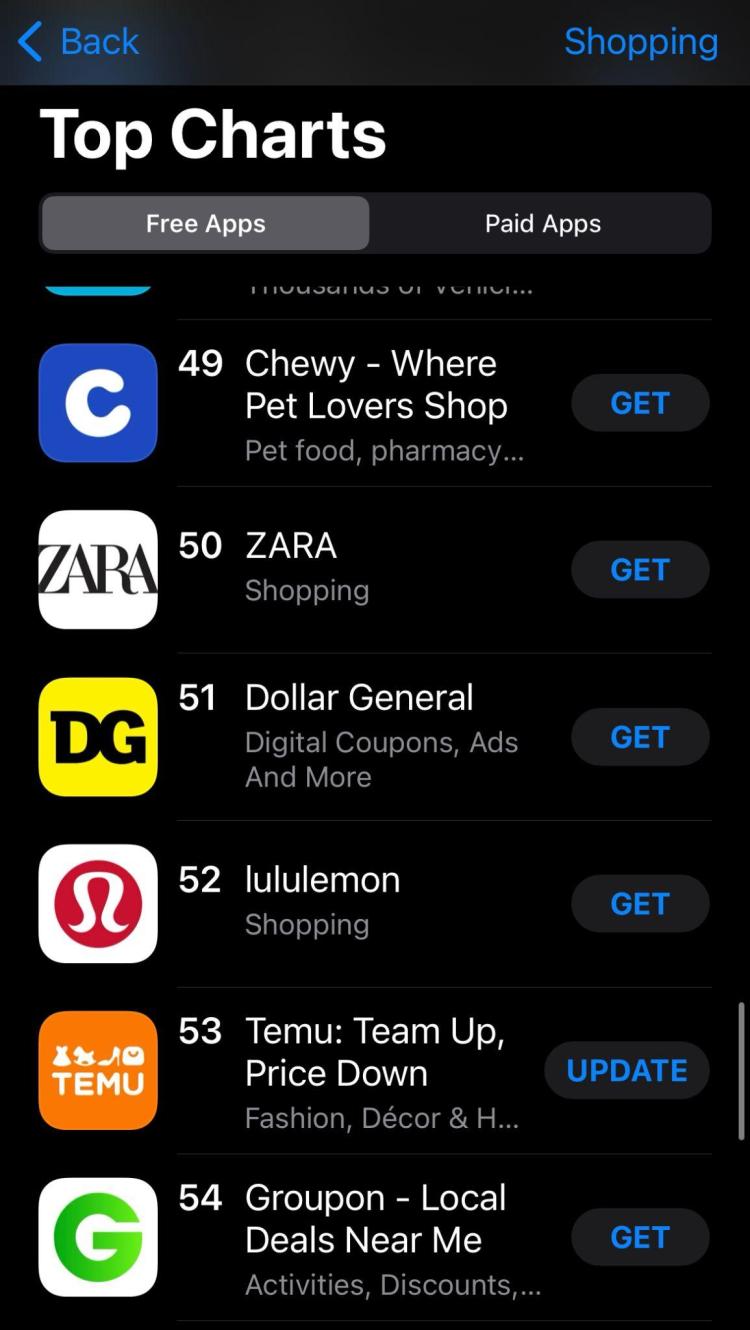 "I will definitely make another purchase if Temu can broaden its offerings," Vivian said. The market is actively bringing in more suppliers, especially those selling pet supplies and Christmas decorations
As of September 20, Temu was ranked 53rd in the App Store shopping category, right behind sportswear brand Lululemon.