By leveraging China's supply chain and building a direct-to-consumer model, Shein has taken the world by storm. The fast fashion retailer's success story has become a playbook for Chinese e-commerce players to open up overseas markets.
Today, Pinduoduo, China's well-known budget shopping app, brought its Shein-like cross-border e-commerce site Temu to the US, hoping to grab a piece of the world's largest consumer market.
"The overseas business is one of the opportunities we see many peers in the industry achieving good results, so we believe it's a direction worth trying out," Chen Lei, CEO of Pinduoduo, said on the latest earnings call.
As inflation continues to weigh on spending, Temu, the site that inherited its parent company's expertise in providing low-cost goods, could have room to expand in the country. According to Q2 2022 Consumer Trends Report by Jungle Scout, an all-in-one platform for e-commerce sellers, 59% of consumers are buying cheaper brands to cut costs.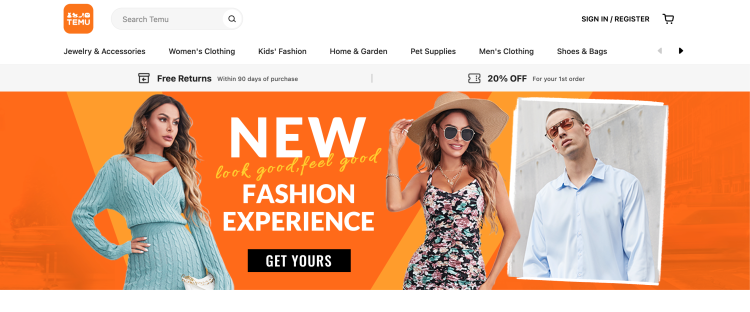 To cater to the American market, where many people are still accustomed to browsing websites, the company launched both a mobile app and a website version for Temu. In China, Pinduoduo is available exclusively via mobile app.
Rather than serving as an intermediary between sellers and buyers, Temu takes on the role of a retailer in its own right, similar to Shein, by selecting products from suppliers and then selling them to consumers. . By taking this strategy, the platform is better able to manage supply, logistics, fulfillment, and provide superior after-sales service and customer support—all of which contribute to winning clients' trust.
Although seen as Shein's "apprentice", Temu is more scrappy and ambitious. From day one, it has offered customers a wide range of categories including womenswear, menswear, pet supplies, accessories, homewares, cosmetics, and more. In contrast, Shein gradually extended its tentacles to other categories after gaining a foothold in the women's apparel area.
When it comes to pricing, Temu can go even lower than Shein - $11.77 for a wool coat, $0.95 for a necklace, $1.92 for sunglasses, $4.07 for a fanny pack, $0.38 for a pet comb, $2 for an eyeshadow palette, and more.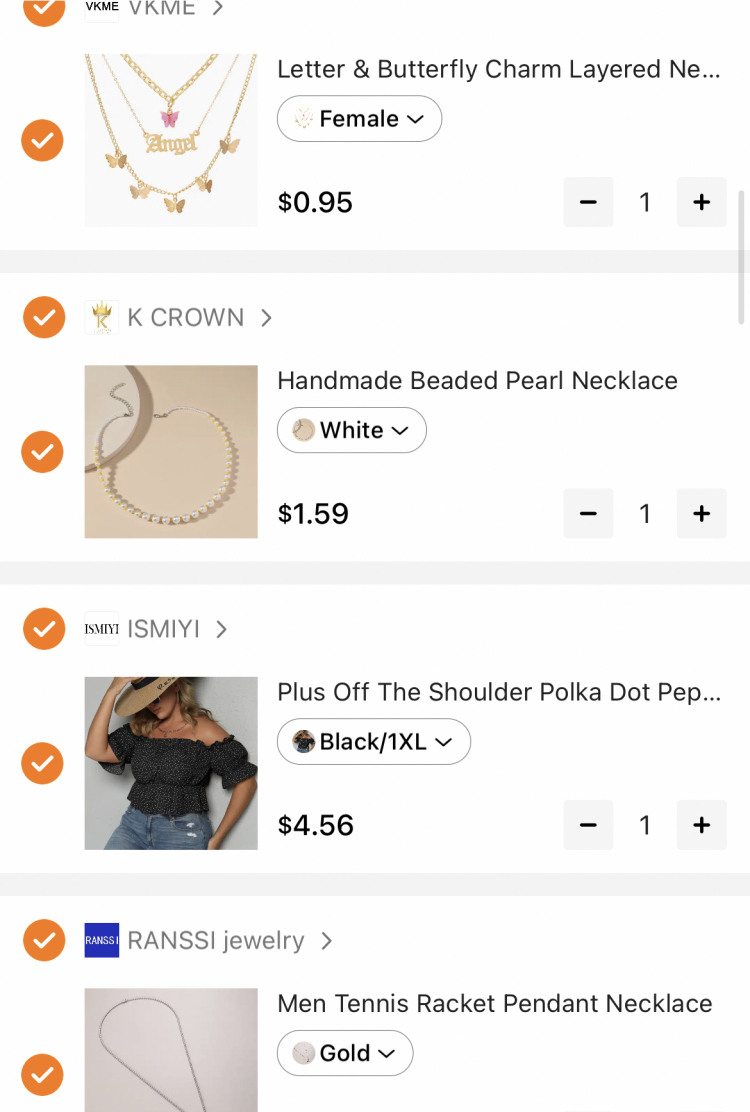 Thanks to the affluent resources and edges that its parent company has accumulated in the supply chain, Temu is able to offer jaw-droppingly low prices.
Founded in 2015 by former Googler Colin Huang, Pinduoduo is one of the fastest-growing internet companies in China. It carved out its niche in the e-commerce market dominated by Alibaba and JD.com and went public on the Nasdaq in 2018.
Unlike Alibaba's Taobao and JD.com, Pinduoduo, the latecomer, focuses more on bridging manufacturers, particularly those in the small and medium-sized range, with consumers, thus cutting out the middlemen and decreasing overhead in storage, transportation, distribution, and more.
What brings it closer to manufacturers is the Consumer-to-Manufacturer (C2M) initiative. Developed in collaboration with factories, the initiative allows Pinduoduo to offer producers market insight and changes in consumer demand to better optimize and customize products and boost supply chain effectiveness.
The initiative reduces the time it takes to bring a new product to market by 50% and better meets consumer needs, according to Pinduoduo.
It's also a pioneer of the "group buying" approach, which enables consumers to either make a purchase directly or to recruit their friends or family members to buy in bulk from the manufacturer to keep costs down.
Pinduoduo gained traction in China's lower-tier cities, where shoppers are more price-conscious, before expanding to second- and first-tier cities.
In the first half of this year, the COVID-19 resurgence in China dragged down the economy and consumer spending, while, Pinduoduo witnessed solid growth. For the second quarter, the company reported better-than-expected revenue of 31.44 billion yuan ($4.69 billion), up 36% from last year.
Consumers are tightening their belts and looking for ways to save money, as evidenced by the satisfying growth of Pinduoduo, an online marketplace for low-priced consumer items and household basics. According to the company, sales of agricultural products, fast-moving consumer goods, consumer electronics, and beauty products outperformed.
Comparatively, during the same period, JD.com's retail revenue was 241.557 billion yuan, a year-on-year increase of 3.9%, while Alibaba's domestic retail revenue fell 2% year-on-year to 136.977 billion yuan.
With Pinduoduo's record of rapid expansion in China, strong connections with the supply chain, and Shein-like approaches, many suppliers believe that Temu has the potential for steady growth and have applied to join. "Even though such a low price means a limited profit margin for me, I decided to give it a shot. Maybe the order volume will increase rapidly in the future," one vendor said on Weibo, Chinese equivalent of Twitter.
Narrowing the gap with Shein will need more than just reliable supply chain management, though. To top it all off, Temu needs time to figure out how to address the challenges of international logistics, adapt swiftly to shifting consumer tastes, develop an efficient marketing strategy, and more.
Cover image by Luca Bravo on Unsplash