Beijing (PingWest)—互联网的那点事, an influencer/analyst who focuses on technology news, posted on Weibo monday that Huawei is announcing the divestiture of Honor, its mid-to-low end smartphone sub-brand.smartphone sub-brand.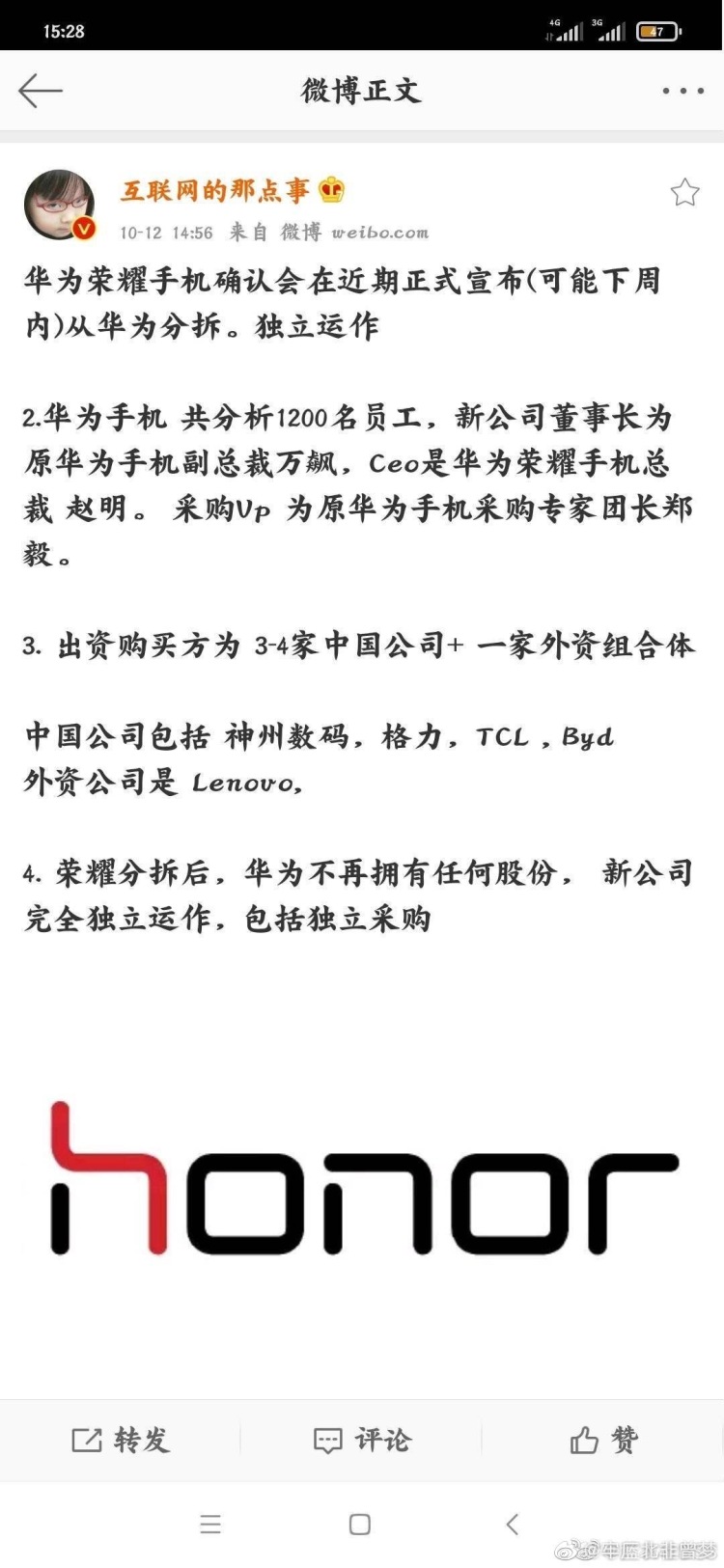 The account said that Huawei will no longer hold any shares in Honor. Instead, Digital China, Gree, TCL, BYD, and Lenovo will become shareholders of the newly-established company.
Wan Biao, Chief Operating Officer of Huawei Consumer business group, will serve as the CEO of the new company.
Huawei's smartphone business is faced with a huge challenge caused by the US tech export ban. Previously, Ming-Chi Kuo, a renowned consumer electronics analyst at TF International Securities, pointed out in a report that after a comprehensive scenario analysis of Huawei's potential countermeasures against the US ban, one of the most likely scenarios is that Huawei sells the Honor business.
Kuo also noted that if Honor is independent from Huawei, the procurement of parts will not be restricted by the US ban on Huawei. This he said, will help Honor mobile phone business and suppliers grow.
In mid-September, Zhao Ming, President of Honor, has refuted the rumors internally, claiming that the spin-off of Honor was untrue.