Beijing (PingWest)—Lazada, a Southeast Asian e-commerce platform owned by Alibaba, on Friday appointed Li Chun as its new CEO, the third chief executive in three years.
The change was made after a middling performance from the e-commerce firm, Reuters reported, citing people familiar with the matter. In Southeast Asia, Lazada's performance has always been inferior to Shopee, the top regional e-commerce player backed by Tencent.
From July, Li Chun, Lazada co-president and head of its Indonesia operations, will replace Pierre Poignant, co-founder and current CEO of Lazada.
Poignant will become special assistant to Alibaba Group Chairman and CEO, Daniel Zhang, Lazada said in a statement.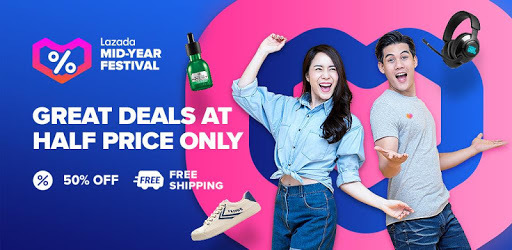 In March 2018, Lucy Peng, one of the 18 members of the original team that started Alibaba together with executive chairman Jack Ma, was appointed as CEO to replace Lazada founder Maximilian Bittner. Nine months later, Alibaba announced that Poignant succeeded Peng as CEO.
Headquartered in Singapore, Lazada is an e-commerce company founded by Maximilian Bittner with the backing of Rocket Internet in 2012. Alibaba owns more than 90% of Lazada but it has been involved in the business since April 2016 when it bought 51% of the company from Rocket Internet.
Alibaba has been struggling to manage Lazada. Long-term cultural conflicts with management from China and the departure of senior executives in recent years are ongoing, said the report from Reuters.
Lazada said it served over 70 million unique consumers across six different Southeast Asian markets in the 12 months that ended March 31.
Founded in 2015, Shopee is an e-commerce platform owned by Singapore-based Sea Group, which counts Tencent as a backer. It was the most downloaded e-commerce app and the most used in Southeast Asia as of end-2019, knocking Lazada to second place, according to research firm iPrice.
According to research by Google, Temasek and Bain, Southeast Asia's e-commerce valued at $38 billion last year and is expected to grow rapidly.