BEIJING (PingWest) — Internet users found that 538 million Weibo user records are being sold on dark web marketplace. 107 million of the whole leaked personal data have basic account information, including user ID, number of Weibo tweets, number of followers and accounts users are following, account gender, geographic location and more. The price is 0.177 bitcoin.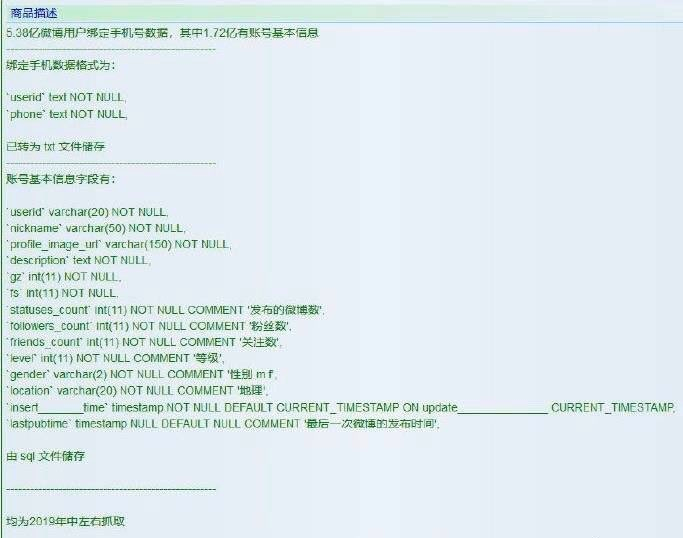 Luo Shiyao, Director of Information Security at Weibo said in response that "Phone numbers were leaked due to brute-force matching in 2019 and other personal information were crawled on the Internet," adding that "When we found the security vulnerability we took measures to fix it. We also reported to the police as soon as possible and submit related information to them. Besides, we have been investigating the 'gray industry' because we take user personal information very seriously, especially their personal data contains phone numbers.

But Luo also respond on Weibo, saying that "Don't be credulous. Both password fields and Know Your Customer (KYC) data fields are not shown in the description. Don't worry too much. Good night."
PingWest found that Luo has deleted the tweet.