BEIJING (PingWest) — According to a recent report from UBS, Pinduoduo has surpassed JD.com to become the second largest ecommerce company in China.
In 2018, PDD's annual active users topped 418 million, which is more than JD.com's 305 million. The company is expecting to grow this number to 628 million in the next two years.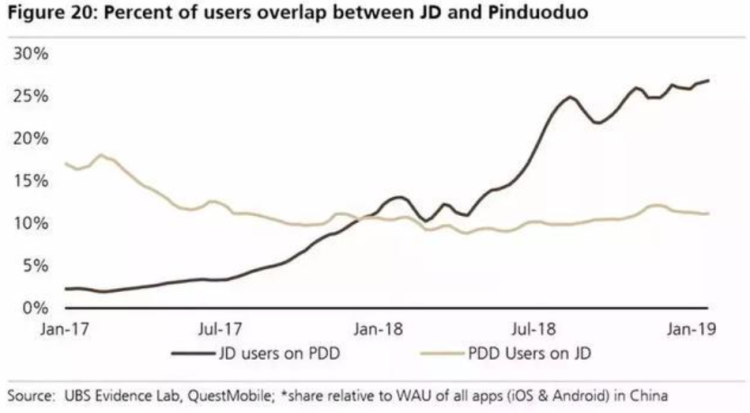 The report also indicates PDD's user retention rate is higher than any other ecommerce platform in China.
UBS forecasts PDD's GMV (gross merchandise volume) to exceed that of JD.com in three years, perhaps reaching 2.07 trillion. As of the end of 2018, PDD's annual GMV was 471.6 billion, with 234% year-on-year growth, in contrast to JD.com's year-on-year growth of 29.5% to 1.67 trillion.
So there is no doubt that PDD is one of the fastest growing ecommerce platforms in China, but it still has a lot of challenges to face.