The Connectivity Standards Alliance (CSA) just released Matter 1.2 specs, marking the second major update to this unified smart home standard, according to the alliance's press release.
Different from the Matter 1.1 released in spring this year, the new version introduced nine new device types, most of them are critical in the smart home realm.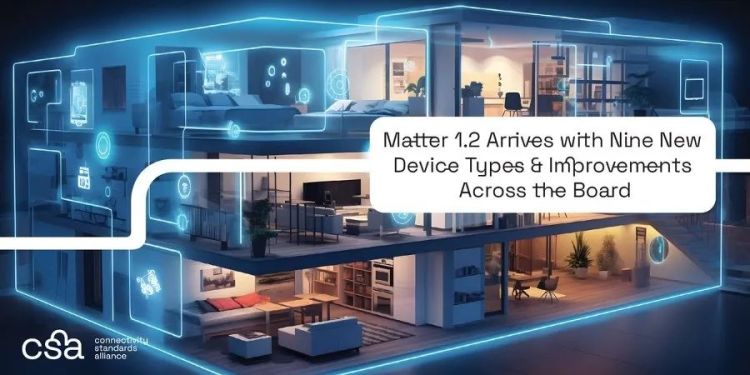 These include refrigerators, room air conditioners, dishwashers, laundry washers, robotic vacuums, smoke and carbon monoxide alarms, air quality sensors, air purifiers, and fans.
These new device types already have representation in the market from products like air quality sensors by Aqara, Eve, and Ikea. Some vendors were promoting their products as "Matter-ready," anticipating the new specifications to further accentuate their offerings.
Nevertheless, it's unfortunate that the presence sensor, a new delicate technology poised to supersede traditional motion sensors, is not included.
This latest update also integrates features designed to enhance the overall user experience. In particular, the inclusion of a device's appearance description – including its color and finish – will enable users to more accurately identify devices across clients.
Further improvements to the software development kit (SDK) and test harness for developers are included in Matter 1.2, according to the CSA.
The Alliance also reiterated its commitment to providing consistent updates, assuring users of "two new updates next year as part of the bi-annual release cadence — which should add even more device types and expand into new areas."