Chinese AI giant Baidu held Baidu World 2023, where the firm unveiled three smart home products integrated with Baidu AI and ERNIE technology.
New products under the subsidiary as well as the brand Xiaodu, include a family robot and two stylish speakers.
"Utilizing the base of Baidu ERNIE, we have conducted a comprehensive upgrade of the entire smart home human-machine interaction in terms of product intelligence," said Ying Li, corporate vice president of Baidu and CEO of Xiaodu Technology.
Xiaodu Tiantian is the first family smart robot built on large AI models, according to the firm.
It features core capabilities in companion, housekeeper, and assistant.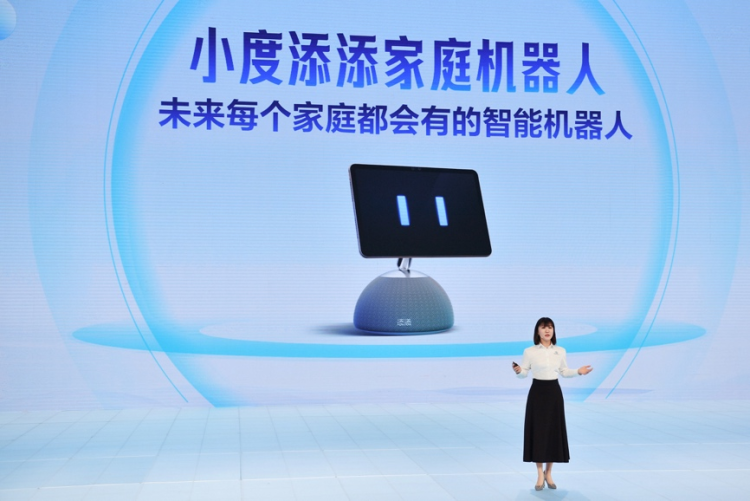 It can give eye contact and facial feedback while chatting with users, just like a real person. It can also automatically switch communication roles based on topics and user preferences.
In terms of intelligence, Xiaodu Tiantian Family Robot can control all household appliances based on users' living habits and personal moods, creating a desired home environment. For instance, when having trouble sleeping at night, simply say, "Xiaodu Xiaodu, what should I do if I can't sleep?" The robot will automatically dim the bedroom lights, close the curtains to reduce external disturbances, and play soothing music to help you fall asleep.
According to Baidu, this product will be officially launched in the April 30 of 2024 and is now available for pre-order on the Xiaodu Store, pricing RMB 4,999 ($683.43)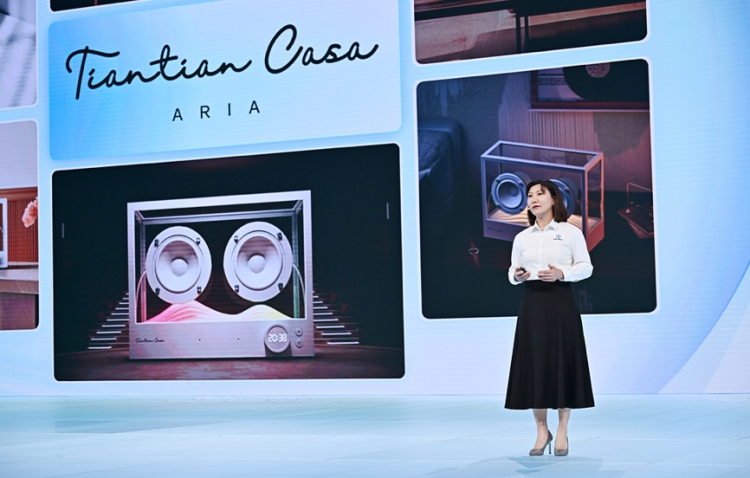 Xiaodu also showcased the new Tiantian Casa smart speaker series, including the Tiantian Casa AIRA and PENINSULA. Both have a minimalist design to fit various home styles.
Tiantian Casa speakers will be available on Nov. 17, but its product pages are yet to unveil the price tags.
Now there are over 40 millions of Xiaodu users, according to Baidu.
Li Ying stated that Xiaodu aims to become synonymous with "AI plus smart devices," enabling more people to experience the changes and infinite possibilities brought by AI technology in their lives, and leading the way to a future of intelligent living.