Global IoT developer service provider Tuya Smart held an event during the 2023 Hong Kong Electronics Fair (Autumn Edition) last Saturday, showcasing its power management solution.
A significant portion of the Tuya Smart booth demonstrated the firm's platform as a service (PaaS) for home energy management. This system links power generation, home appliances, and the utility grid for households, effectively coordinating energy utilization across these sectors.
This solution, known as a home energy management system (HEMS), aids in automating a series of tasks to lower power use and cost. The system can, for instance, modify the target temperature based on sensor data and power pricing at a given moment. Excess energy is stored when electricity is inexpensive and released on demand.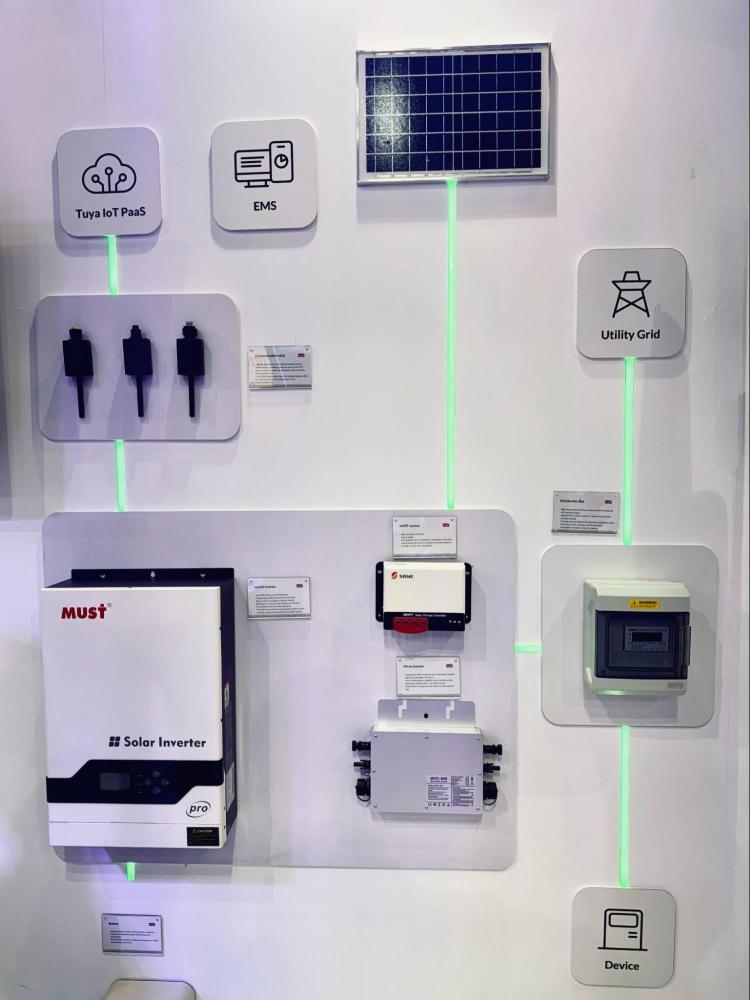 According to Tuya, the HEMS can generate impressive energy savings of 20-30% for consumer households.
Alex Yang, Co-Founder and COO of Tuya Smart stated, "Tuya marries smart device scenarios with energy-saving algorithms for the home, empowering end-users to activate energy-saving scenarios with a single click on the app. This effectively increases the accessibility of energy-saving strategies."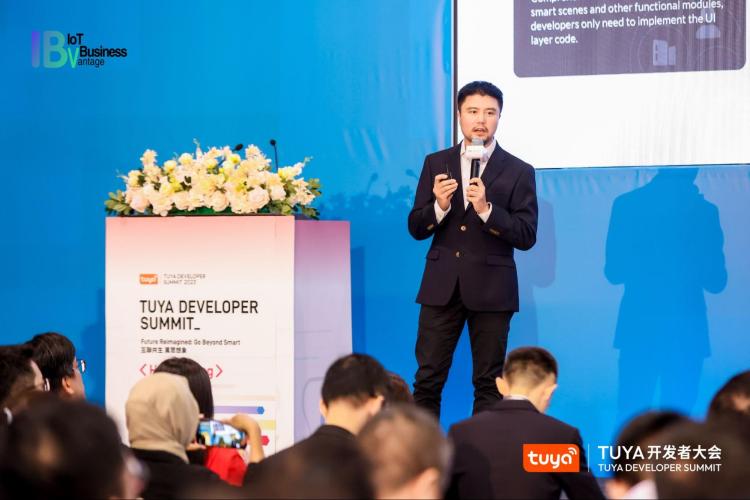 Yang also stressed the importance of HEMS and IoT as vital tools for fostering green and smart living. Through data and artificial intelligence algorithms, these tools can give rise to innovative scene controls, delivering a highly energy-efficient green experience.
The firm also exhibited a companion app for the system, providing an intuitive means for users to observe power generation, flow, and consumption in their homes.
Tuya's booth also highlighted its updated expansion into e-bike and new energy vehicle charging. Both of these are part of Tuya's energy management solutions and are supplemented by corresponding dashboards and apps.
As of June 30, 2023, the Hong Kong-listed company boasts over 846,000 registered developers. Their products can be found in approximately 120,000 stores worldwide, according to the company's website.