RayNeo, a Chinese augmented reality (AR) firm incubated by display giant TCL, has announced the imminent launch of its latest AR glasses, RayNeo X2, at an event in Shenzhen on October 13 (in Chinese), according to the firm's official WeChat account.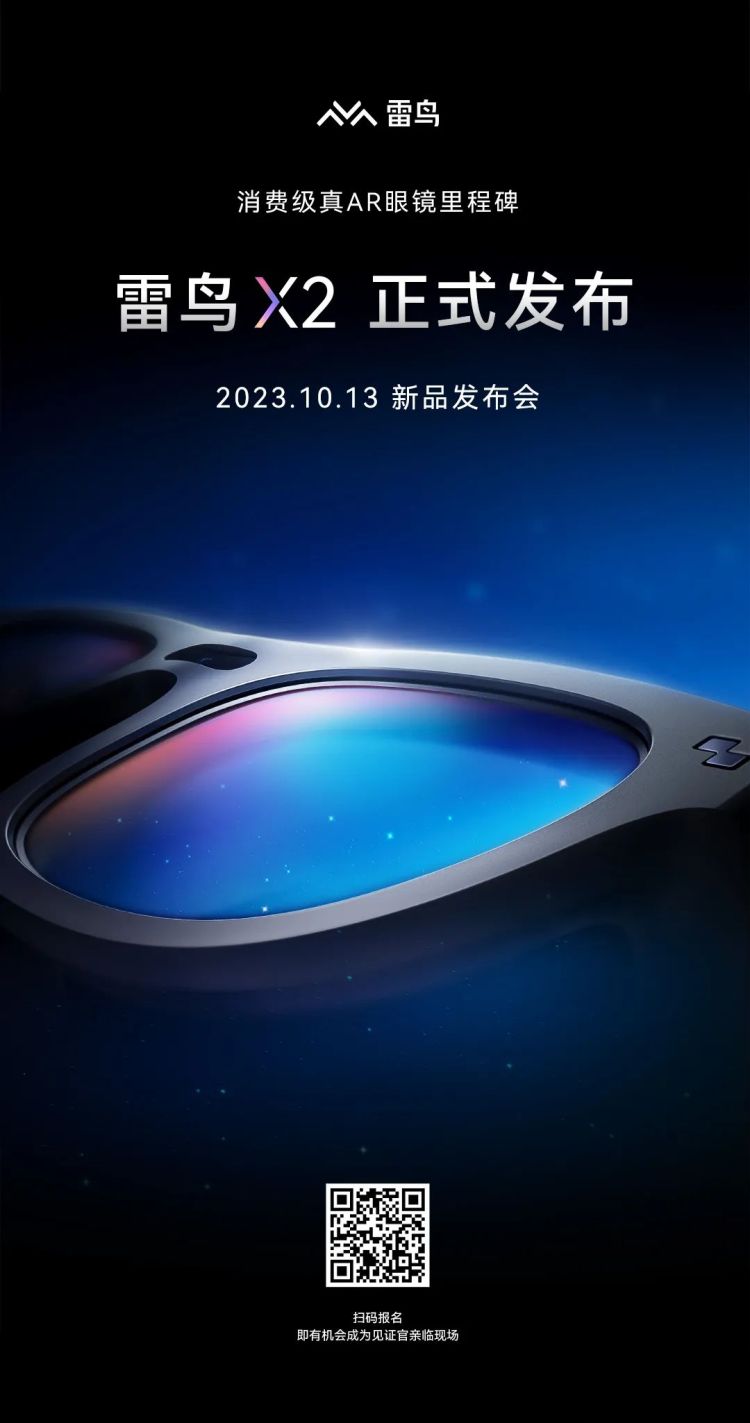 First revealed on Jan. 4 at CES 2023, the new AR glasses feature three notable features. They come with a wireless integrated design that pairs with a comfortable D-shaped frame, giving them a similar appearance to regular glasses, as the firm claimed.
Their MicroLED plus diffractive waveguide optical display solution, paired with a self-developed light engine, delivers a high-brightness, binocular, full-color spatial display.
RayNeo X2 is powered by a Qualcomm Snapdragon XR2 chip, which was released in late 2019 and uses self-developed algorithms to provide precise and rapid interactive capabilities. Additionally, RayNeo designated the device as standalone.
The glasses would be soon available in the Chinese market.
Founded in October 2021, RayNeo is incubated by Hong Kong-listed firm TCL Electronics. The company's core team includes former employees from tech giants such as Tencent, DJI, Meta, Oppo, and iQiyi, according to RayNeo's post on its WeChat account.
In the period from the fourth quarter of 2022 to the first half of 2023, RayNeo secured the top spot in China's domestic consumer-grade AR glasses market share for three consecutive quarters, as the firm claimed in the mentioned post.