Chinese AR device vendor Xreal has today introduced the Xreal Air 2 series in China. The series includes two new AR glasses products: Xreal Air 2 and Xreal Air 2 Pro. The Xreal Air 2 is the first adopter of the new Sony 0.55-inch Micro-OLED display.
This microdisplay, which combines OLED technology with image sensor backplane technology, results in a screen pixel density that is 21% higher than the previous model (0.68 inches), achieving 4,032ppi.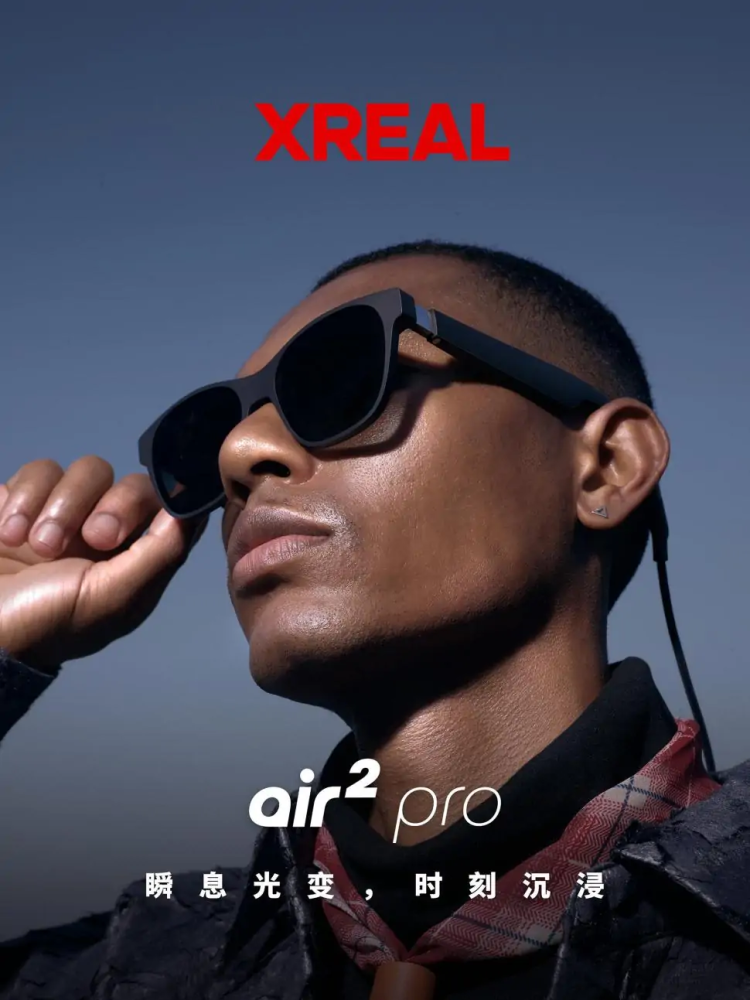 For Xreal Air 2, each brightness level has been precisely calibrated regarding colour accuracy and gamma 2.2, ensuring a Delta E 2000 (colour difference measure) less than 3. However, there's still distance for a decent accuracy compared with traditional displays.
The Xreal Air 2 introduced various new materials, including a magnesium alloy crossbeam and extremely light plastic shell particles. This has reduced body weight by 10% to 72g (excluding the nose bridge). The Air 2 has redistributed more of its weight to the glasses' temple, achieving a nearly 50:50 weight distribution, reducing the burden on the wearer's nose and providing a more balanced pressure distribution.
In terms of audio, the Xreal Air 2 is equipped with new tech: larger resonant chamber speakers and introduces algorithms such as virtual bass, dynamic volume adjustment (DRC), EQ sound field widening, and non-linear distortion noise elimination to enhance mid-low frequency performance.
With an open rear cavity design and phase superposition principle for anti-sound leakage, it can suppress sound spillage and enhance listening privacy.
The Xreal Air 2 Pro builds on the Xreal Air 2 by including electrochromic technology, which allows the wearer to manually adjust the light transmittance of the lenses to adapt to any time and any lighting environment, supporting three levels of adjustment.
The Xreal Beam is pre-installed with two tablet versions of apps from Bilibili and iQiyi, so users with an account for the mobile versions can directly use it without needing to purchase the membership for the TV version.
The Xreal Beam, the companion handset launched earlier, will also function as a remote control for spatial interaction.
The retail price for Xreal Air 2 is set at RMB 2,499 ($342.12) and Xreal Air 2 Pro at RMB 2,999. This time around, a package that combines Xreal Air 2 and Xreal Beam, dubbed as the "Xreal AR Spatial Pack", is launched for RMB 3,298. The Xreal Air 2 series also offers a new red version along with seven different sticker sets in various colours and textures available on e-commerce platforms for users to mix and match.
Presale for Xreal Air 2 and Xreal AR space screen set will kick off on Sept. 6 in Xreal's official stores on Tmall and JD.com and will go on sale on Sept. 12 in China.
The presale for Xreal Air 2 Pro will start on Sept. 19 on Tmall and JD.com. The official sale date has not been announced yet.