On Monday, China's coffee chain, Luckin Coffee, introduced a latte infused with Moutai, China's renowned baijiu spirit, aiming to create buzz and boost sales among young consumers.
Shortly after the launch, the latte quickly became a trending topic on major Chinese social media platforms like Weibo and WeChat, and sold out at numerous Luckin outlets in Beijing and Shanghai by Monday afternoon, as shown on their app.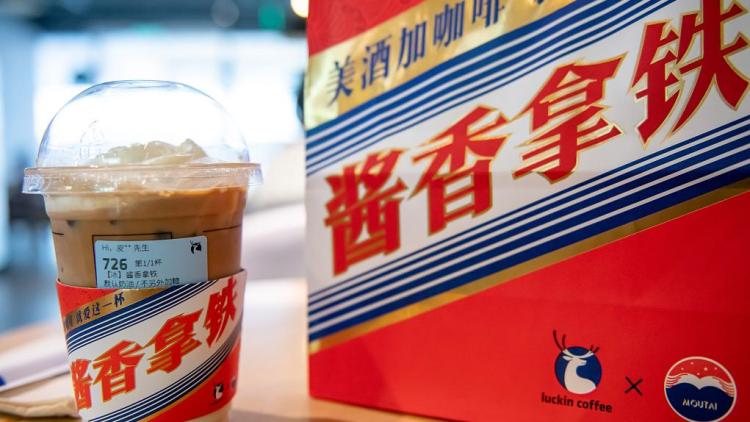 Made from fermented sorghum, Moutai is a strong, clear spirit with a distinctive flavor and aroma that some compare to soy sauce. It's traditionally served at banquets and special occasions in China. The brand "Kweichow Moutai" is particularly renowned and is considered a luxury item, often used for gifts and official events.
The companies said the latte's alcohol content is notably mild, constituting less than 0.5% of its total volume. With Luckin Coffee's coupon applied, the cost of a cup drops from 38 yuan ($5.22) to 19 yuan.
Luckin Coffee, the Xiamen-headquartered coffee chain, was found to have engaged in accounting fraud, resulting in its stock price crashing and the company being delisted from the Nasdaq stock exchange in 2020.
By overhauling its top leadership and concentrating on financial recovery, the company has made a comeback. As of March 2023, Luckin Coffee boasted more than 9,300 stores in China, making it the largest coffee chain brand in the country.
Luckin Coffee has set its sights on the global market with the opening of its first overseas store in March 2023 in Singapore. The company has also announced plans to open stores in Indonesia and Thailand later this year.