On the morning of September 23, the Siming District Court in Xiamen held a "Metaverse" trial, saying it was an attempt to speed up digitization in the judicial system, the People's Daily reported. Xiamen is the economic center of the southeastern coastal province of Fujian.
Two traffic accident-related cases were heard in the "Metaverse". The postgraduates of Xiamen University Law School joined the virtual court and observed the entire trial process online.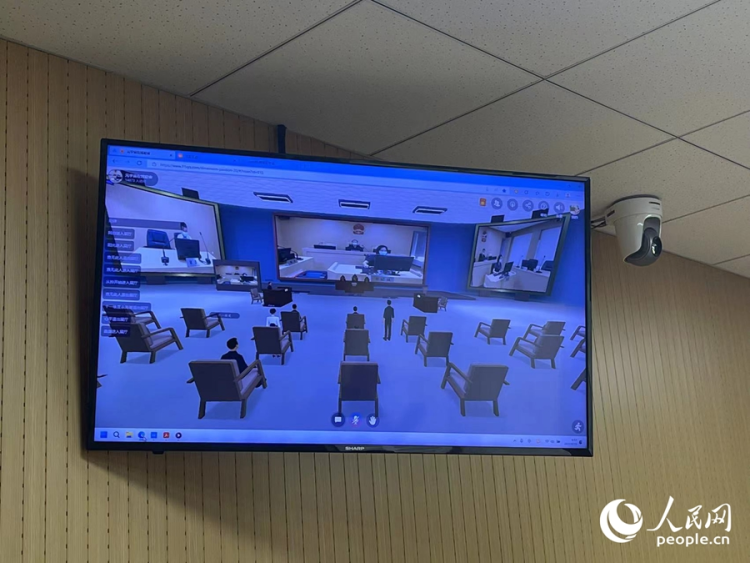 After students enter the virtual court, they can place their avatars in different positions to observe the trial, and the trial transcripts and evidence materials can also be viewed. The virtual court has made efforts to recreate every detail of the trial, making participants feel like they were really there.
To ensure the order and safety of the court, the "Metaverse" court needs to verify the identity of the participants, and monitor comments and votes.
The judge of Siming Court told People's Daily that this novel approach will help to improve judicial efficiency and enhance transparency.
The Siming Court said that it will keep exploring Metaverse technologies, in an effort to improve operational efficiency and promote the digitization of the judicial system.
Governments at all levels in China seem to be boldly pursuing virtual world technology. In August, the Beijing municipal government announced a two-year Metaverse innovation and development plan that focuses on promoting the development of Metaverse related industries and helping Beijing build a benchmark city for the digital economy.
On September 27, Henan Province released the "2022-2025 Metaverse Action Plan", proposing to build a Metaverse industrial park, 10 first-class Metaverse technology research and innovation platforms, and more.