Beijing (PingWest) – A 2018 Global Music Report was released recently by IFPI, which shows a total recorded music revenue growth of 9.7%.
Streaming contributes the most to a global revenue growth that reached $19.1 billion. Its success can be attributed to the rise in paid subscription services, which increased by 32.9%. According to IFPI, there were 255 million paid streaming service users at the end of 2018. That alone was responsible for 37% of recorded music revenue.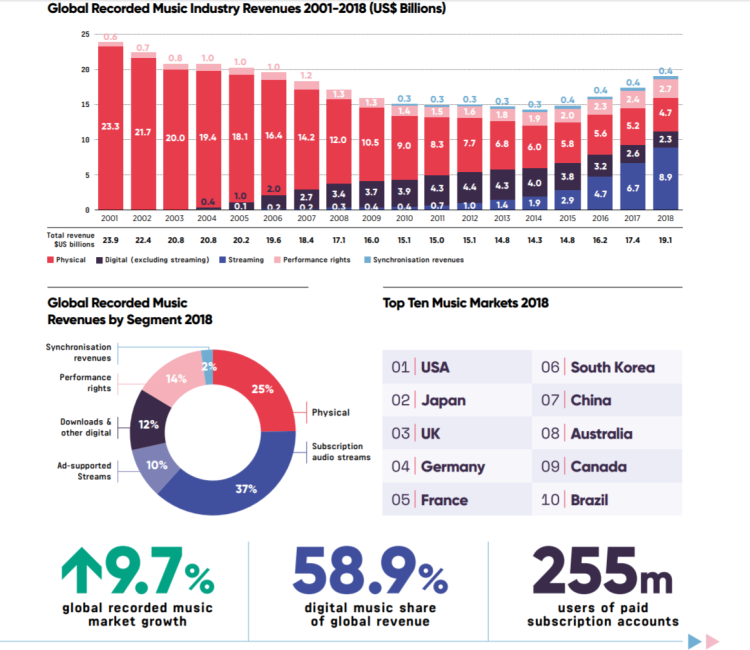 From the above statistic, 2018 saw the highest rate of growth since a decline starting 2010 thanks to the rise of digital streaming services. The improvement is in part due to a dynamic and diverse global music market, according to IFPI. Meanwhile, physical and digital formats are still popular, which accounts for 12% and 25% respectively, especially with Asia and Australasia being the largest regions.
The US is still leading the global music market, along with Japan and UK, while China stands at no. 7 on the list.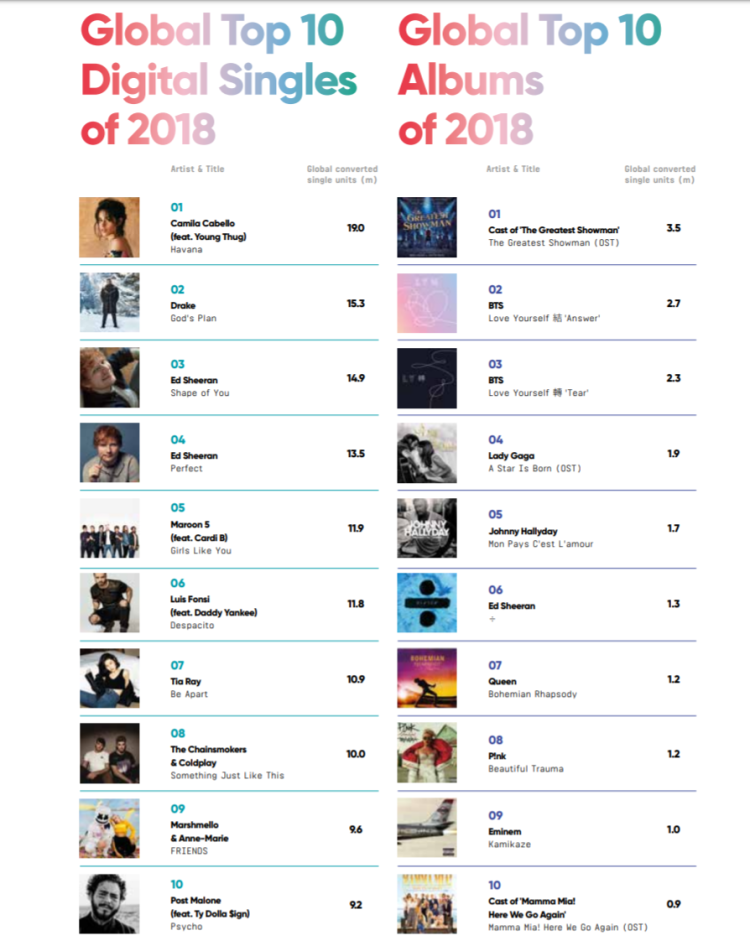 Source: IFPC, IFPC State of Industry, Tencent Tech