Since 2016, Alipay launches a special event, "Jiwufu", every year to celebrate the Chinese New Year. Jiwufu translates to "collect the five bliss". Users usually participate in the event by playing games and scanning "fu" — the Chinese character for bliss - with in-app cameras, to win cash rewards.
This year's Jiwufu is taking an exciting new turn as it embraces the much-hyped NFT technology. For 2022, the year of the tiger, Alipay is collaborating with museums to roll out NFT fortune cards, inspired by tiger-themed artifacts.
Users would have the opportunity to get museums' tiger-themed fortune cards by scanning fu in the "collecting the five bliss" process. After users have collected all five blisses, they can also use the extra bliss cards to exchange for NFT fortune cards.
Alipay has collaborated with 24 museums in China for this year's Jiwufu. According to the Nanjing Museum, one of the participating museums in the event, a mother and child tiger-shaped jade ornament is being exhibited at the museum's Year of the Tiger Celebration Exhibition. From January 19 to January 31, visitors can scan for "fu" on-site and learn about the history behind the tiger artifacts.
According to Alipay, the NFT fortune cards will be powered by Topnod, an Ant Group platform previously known as "AntChain Fan Points". Users can now enter the event through the Topnod app or Alipay's mini-program, but it won't be until January 25 that users can redeem for NFT fortune cards. Users can also view and display their fortune card NFTs in the Topnod app.
Alipay's Topnod has also participated with museums to sell artifacts-themed NFTs in the app. In Topnod, users can find limited edition animal signs (生肖) related NFTs, each can be purchased for 19.9 yuan.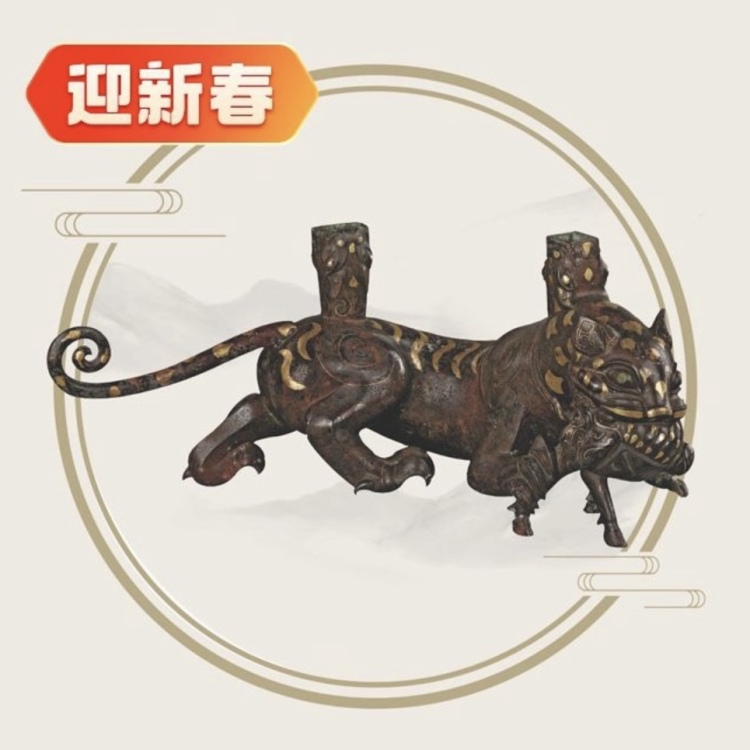 Notably, under each NFT's description in Topnod, users will find a "Purchase Instructions" section, explaining the digital collectibles shall not be used for commercial purposes, can not be refunded, and can not be downloaded.