With 1 billion monthly active users, TikTok is the trending social e-commerce darling that most brands would like to bond with.
Fom Nov. 25 until Nov. 30, the viral short video app kicked out its first-ever shoppable live stream campaign in the UK, and retailers and beauty brands are enthusiastically working with it in anticipation of gaining like from Gen Z.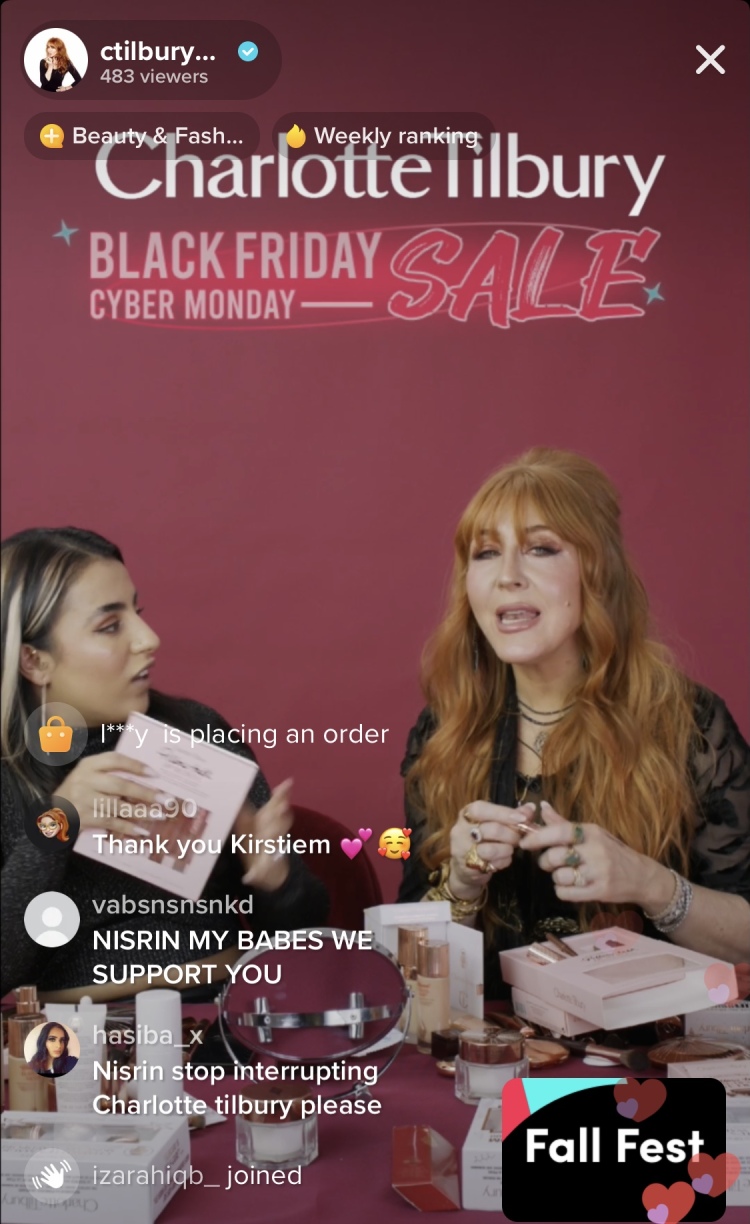 In the live shopping of Charlotte Tilbury, an iconic UK-headquartered cosmetic brand, on TikTok on Thursday, there were more than 500 viewers at its peak, and probably dozens of them made purchases.
During the live shopping event, which lasted more than 3 hours, TikTok influencer nis (@itsnisrin) showcased over 70 products, including skincare, lipsticks, blushes, and more, to viewers. To show its sincerity to the channel, the brand offered TikTok UK users an exclusive price for in-app purchases, even lower than the prices on its official website.
As a beauty brand that prides itself on being a digital-first company, Charlotte Tilbury values ​​TikTok's influence. Previously, it collaborated with TikTok influencer Abby Roberts, who has 17.4 million followers, to produce a series of videos featuring its products and achieved outstanding exposure.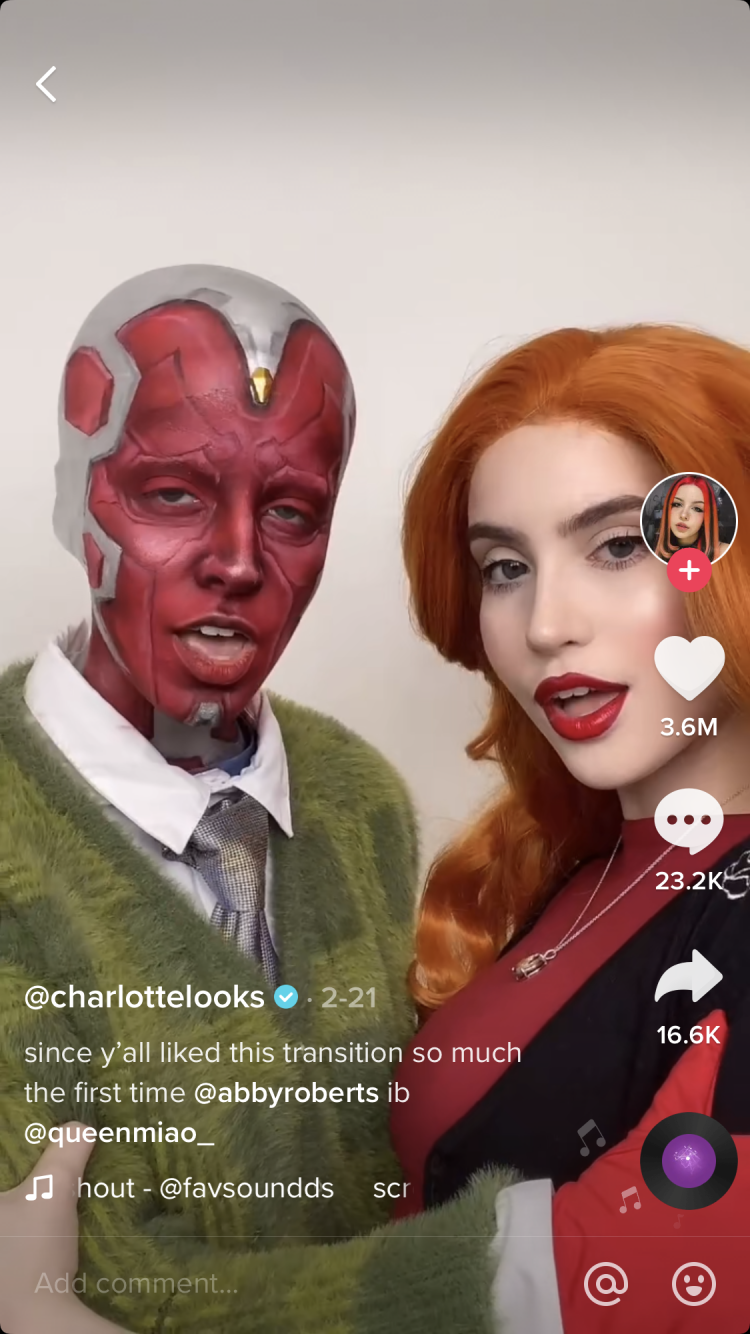 Besides Charlotte Tilbury, a group of early adopters, including maternity and baby clothing brand Patpat (@patpatuk), beauty retailer Lookfantastic (@lookfantastic), electronics seller TheTechHead (@thetechhead), as well as some smaller business owners and brands, is embracing live shopping in the UK, where TikTok first launched the TikTok Shop and in-app purchase services.
TheTechHead, which owns around 11,000 followers on TikTok, claimed that it hit 100,000 pounds in sales during its live shopping event on Nov. 25.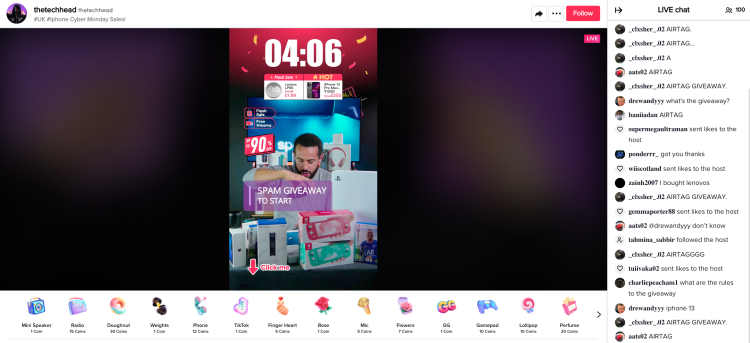 An employee working in the e-commerce business department of ByteDance, the parent company of TikTok, told PingWest that when the shopping season was approaching, they saw crowds of Chinese cross-border sellers seeking their help on how to open and operate the TikTok Shop in the UK. "We are still at the stage where we try to grow the seller base in the UK, so there will be some preferential policies such as traffic, exposure, etc.," said the person.
According to TikTok, the campaign has piled up 29.6 million views, and new sellers orders jumped by 257%.
In the US, the world's largest consumer market, merchants also seize the opportunity to improve their visibility during the shopping spree on TikTok.
Although the in-app purchase function is unavailable in the US for now, TikTok and its community do play an important role in brands' Black Friday strategy. A third of TikTok users say they use the app to keep up with the latest products and trends, and nearly half say they use it to discover new things, making the social media app a great place for brands and businesses to market new products and services, or to advertise new offers, like Black Friday and Cyber Monday sales.
In cooperation with several top creators including Zach King (@zachking), Cameron Henderson (@thekingofweird), Jonny Morales (@j0nnymorales), etc, Walmart rolled out the #UnwrapTheDeals event and viewers could be taken directly to Walmart's site by tapping a specific label.
The retail giant said that the campaign, which has generated 5.9 billion views, built mass awareness for its Black Friday deals and helped it break traffic records for a digital sales event.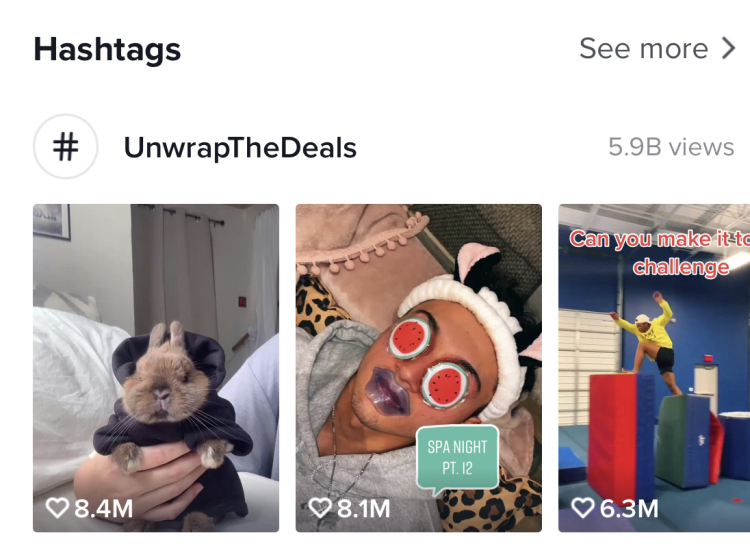 As a platform that relies heavily on user-generated content, TikTok always encourages and guides creators to create high-quality videos. Throughout the shopping season, massive videos about Black Friday hacks and haul have been uploaded, which helps to drive traffic for the brand.
For example, the video on how to get early access to Costco's Black Friday sale went viral on TikTok, with 1.5 million views and 125,000 reposts. Video uploaded by creator Brad's Deals about Target's Black Friday deal has been viewed 925,800 times and has been reposted more than 2,000 times.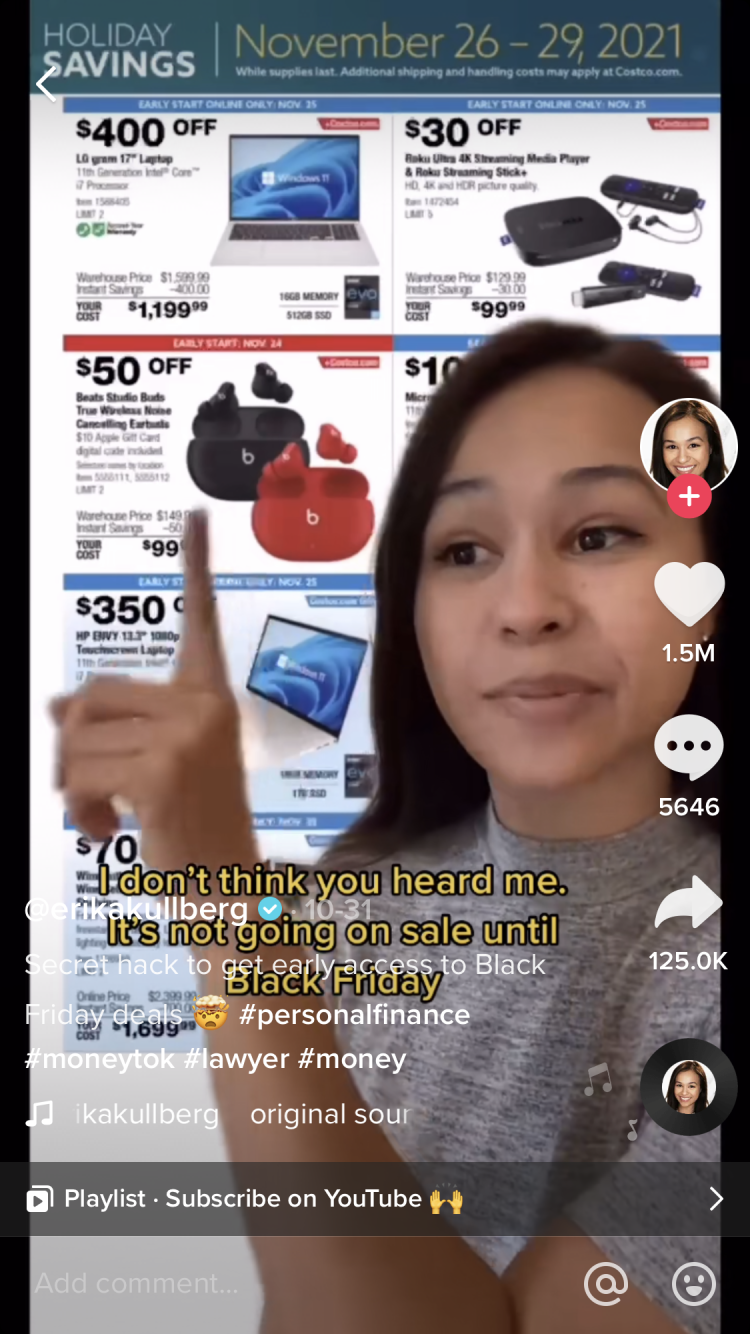 The #SHEINbigsale haul initiated by fast-fashion brand Shein generated a large number of videos and accumulated 3 billion views, #amazonblackfriday event has got 7.8 million views.
As TikTok has become a significant part of the social media landscape and popular culture overall, its presence in social commerce is growing bigger. Last year, the upstart said that 80% of its users who bought something on Black Friday indicated that it had played a role in that decision, while 40% said that they'd made a purchase after seeing the exact item on TikTok.
#BlackFriday has totaled 2.6 billion views so far, and #TikTokMadeMeBuyIt hashtag, which people use to share things they found through TikTok videos, has grown to include 6.8 billion views and is still rising.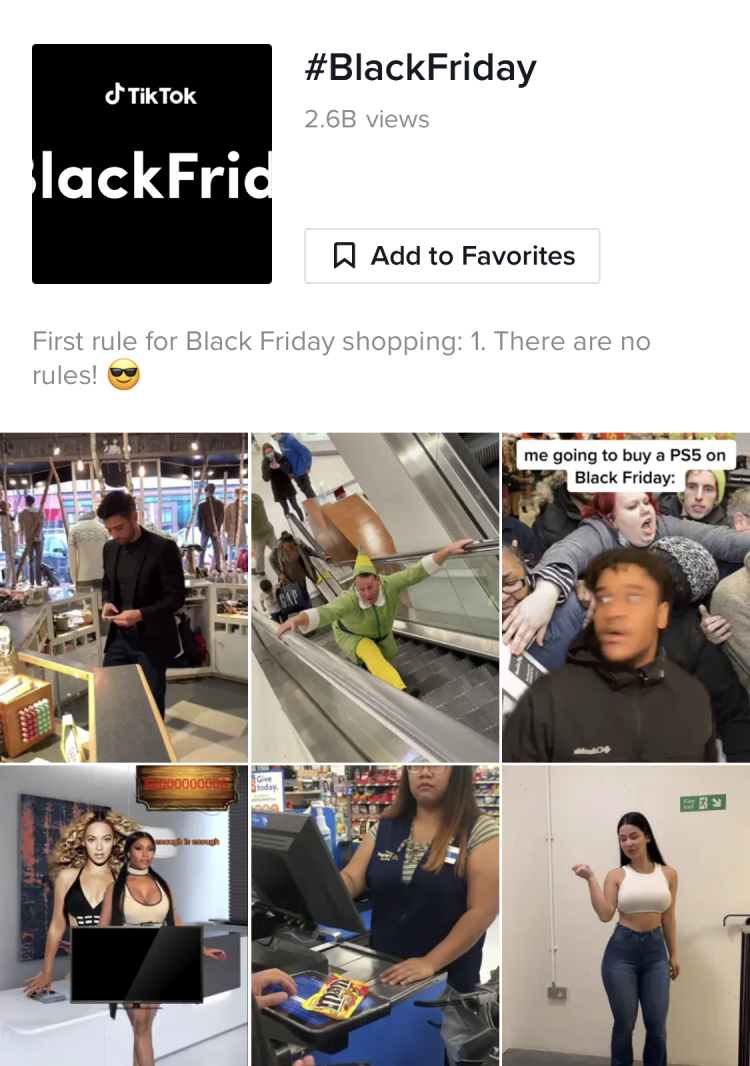 The upstart has been extending its tentacles further in e-commerce since this year. Except for the in-app shopping solution, TikTok established a partnership with Shopify, allowing Shopify merchants with a TikTok For Business account to add a Shopping tab to their TikTok profiles and sync their product catalogs to the app to create mini-storefronts. And the in-app purchase solution TikTok Shop will be available in the US soon.
2021 might be considered as the starting point where live e-commerce is set to take off in European and American markets. Competition in this sector will heat up as global social media giants like Youtube, Instagram, Twitter, and Pinterest get into piloting live shopping.
Despite the fact that live commerce has expanded swiftly in China, taking less than five years to grow into an innovative sales channel with an estimated penetration of 10%, it's still an emerging channel with many unknowns in the international market.
However, at least for the foreseeable future, TikTok, which has a higher user engagement rate than others, seems to continue to play a big role in driving consumer behavior moving forward.
Photo by Markus Spiske on Unsplash