miHoYo, the owner of Genshin Impact, is accelerating hiring in Singapore, becoming the latest Chinese company to deepen its operation outside the mainland and raise its bets on the key international hub.
The Shanghai-based company has set Singapore as its global headquarters and started a hiring spree, covering positions in product, R&D, operations, overseas public relations, localization, marketing, branding, etc.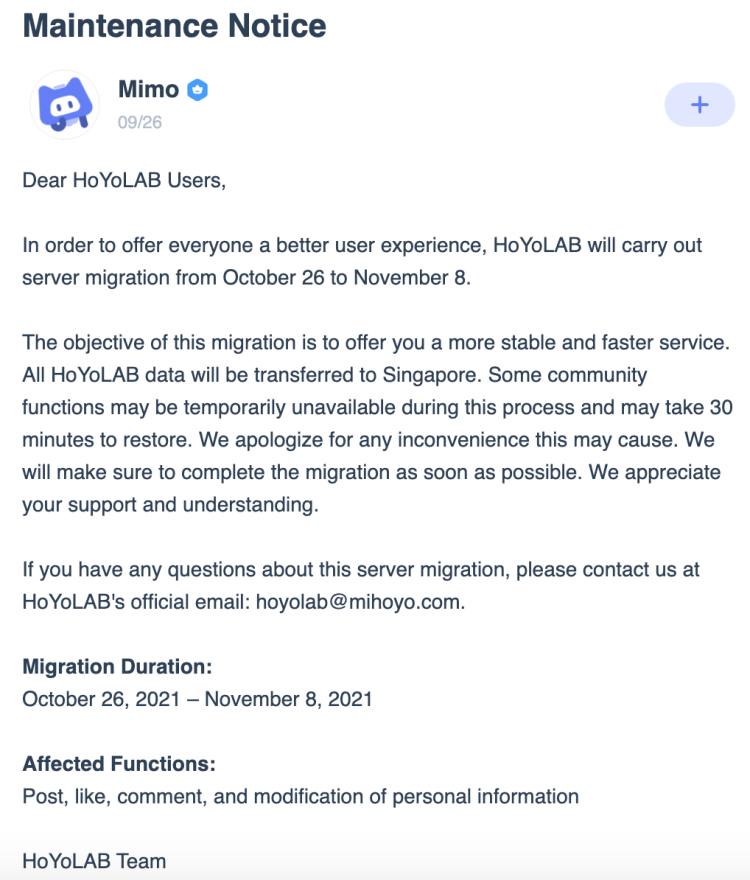 HoYoLAB, the official gaming community of miHoYo, recently announced all of its data will be transferred to Singapore and the server migration will start from October 26 to November 8.
With the phenomenal success of the Genshin Impact, miHoYo is on the track to approach the top-tier developer title in China.
Since the open-world game's launch in September 2020, it has secured a whopping $2 billion in worldwide player spending. Analytics platform App Annie ranks Genshin Impact as the second-highest-earning mobile game so far this year, following Roblox.
The impressive performance in the global market is driving the company to expand its footprints overseas.
Naturally, Singapore, known for its business-friendly policies and the beachhead for Southeast Asia, is the preferred place for Chinese tech firms to set up regional headquarter and expand their overseas business.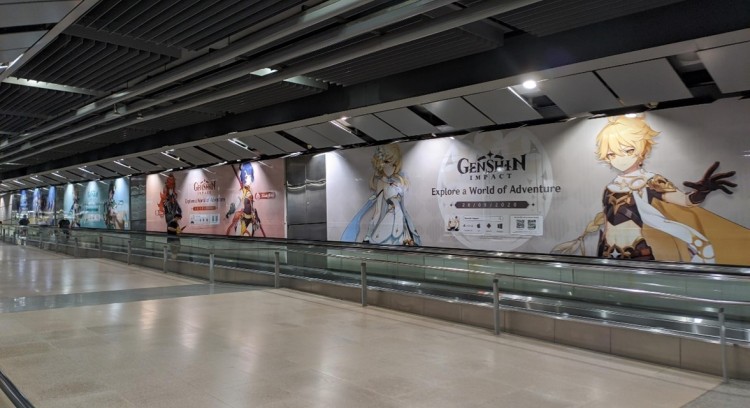 In June of this year, miHoYo reportedly has established the Singapore office and began recruitment, aiming to implement a more in-depth localization strategy to better serve users in Southeast Asian countries including Thailand, Indonesia, and Vietnam.
With more than 655 million population, Southeast Asia is the world's fastest-growing region for online game revenue. Niko Partners projects that by 2023, the number of PC online and mobile game players in Southeast Asia alone will reach 476 million, and revenue is expected to reach $8.3 billion.
Meanwhile, the city-state itself is also committed to expanding the game industry and sets sights on becoming a world force in e-sports.
The country's games and esports market was estimated to have grown 15% between 2019 and 2020, with around 220 companies currently, according to the statement from Singapore Tourism Board and Enterprise Singapore. Aside from the presence of industry big names such as Ubisoft and Riot Games, local giants like Sea Group's Gerena and game hardware company Razer hold solid positions in the region.
Also, Chinese tech companies see a rising need to separate their domestic business from their overseas business, as tensions continue to mount between Beijing and Washington, said Toru Yoshikawa, professor of strategic management at the Lee Kong Chian School of Business of Singapore Management University, adding that there is a desire among them to build a more globalized image, based on exemplary corporate behavior.
For tech firms with Chinese backgrounds, Singapore is considered a relatively neutral city, which can better satisfy the increasingly stringent data and privacy protection requirements of global regulators.
Previously, Chinese tech giants including Alibaba, Tencent, and ByteDance revealed plans to take Singapore as their key international hub.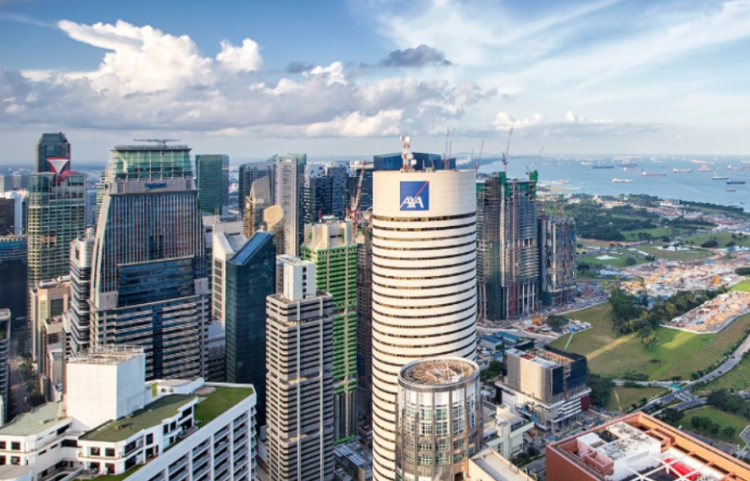 Last year, Tencent said it would open a new office in Singapore that will be its regional hub for Southeast Asia and Alibaba spent half a billion dollars to buy a skyscraper in the heart of the financial district in May, saying to strengthen operations in the country. ByteDance has also expanded its offices in the region and posts more than 200 job openings on LinkedIn. Earlier in 2015, Alibaba set up cloud headquarters and data center in the country.
Citing Realty consultancy Jones Lang LaSalle's report, Asia Times reported that Singapore now boasts the largest cluster of Chinese tech firms outside Beijing, Shenzhen, and Silicon Valley.
Cover Image credit: Twitter user Bryan Ma