Singapore, the tiny but prosperous Southeast Asian state, is luring IT talents as it increases its presence as a regional tech hub.
As the tech giants from both China and SEA proceed to expand in Singapore, the war for tech talents has been upgraded to another level. Under this circumstance, batches of Chinese programmers are flocking into the city-state, benefiting from the unstoppable digitalization trend in SEA.
After working for a Nasdaq-listed Chinese company for 4 years, Xiao Chen, in his early thirties, recently joined the Singapore office of Sea Group's e-commerce arm Shopee to pursue a more balanced life.
It is known that Chinese tech companies prefer young workers, partly because of demands such as the so-called "996" wolf culture. 996, which means to work from 9 am to 9 pm, 6 days a week, requires plenties of energy to be ready for the heavy mental and physical workload.
In this case, some 30-and-above tech workers begin to fear the pressure as their physical frailty increases. Because in the wolf culture, it's generally believed that if they cannot keep up with the pace, they won't get promotion anymore, which eventually leads to marginalization in the workplace or even layoffs.
On Boss Zhipin, one of China's most commonly used recruitment platforms, headhunters who work for Singaporean firms also target the ascending anxiety of the group. In their job posts, highlights such as no overtime, free weekends, 15-day annual leave, and low tax rates are among the most seen keywords to lure applicants.
"A friend of mine who joined Shopee earlier told me that there is almost no overtime and age discrimination, so I decided to accept the offer and leave China," Xiao Chen said. "The package is slightly higher than my previous one, but considering that the tax in Singapore is much lower than in China, the cash that goes into my pocket has increased a lot."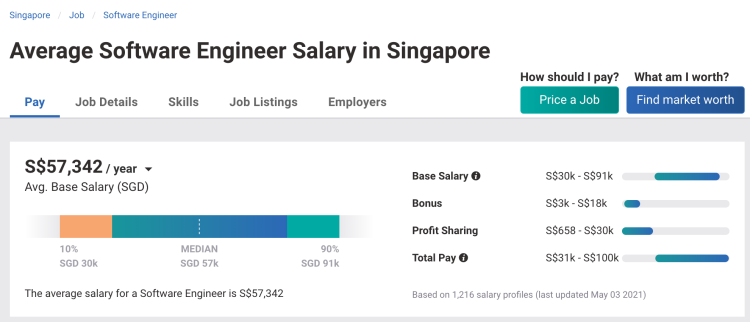 According to Indeed, in 2021, the average annual salary of software engineers in Singapore reaches S$57,342 ($43266.04), and the tax rate for non-residents is 15%. In 2020, the average annual income of developers in Beijing was 230,000 RMB ($35875.84), and the tax rate exceeds 30%.
The soaring cost of living in China's first-tier cities and the strict hukou (household registration) system have forced some people to leave. In recent years, the housing and rental prices of key cities such as Beijing, Shanghai, and Shenzhen are catching up with Singapore. Meanwhile, under China's hukou system, access to city services like schools and hospitals depends on whether one's household is registered with the city. The bar for getting a hukou in Beijing and Shanghai remains high that few tech workers can obtain.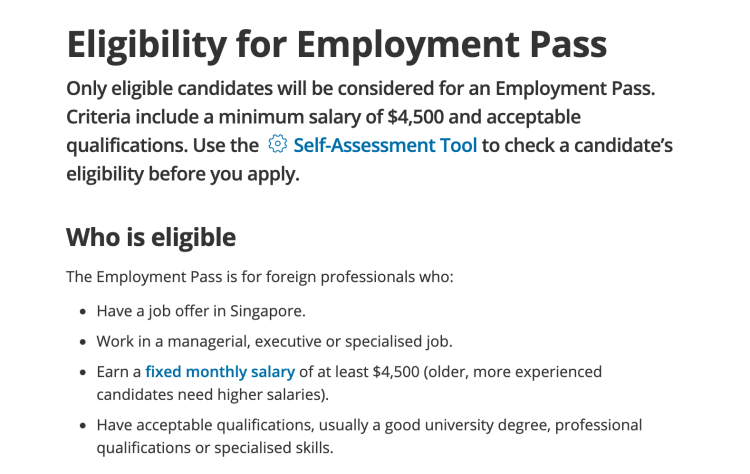 Typically, Chinese employees working for Singapore tech firms under the Employee Pass can apply for permanent residence after three years. Although they have to wait several years to walk through the whole process, it still is much more predictable than getting a hukou in Beijing or Shanghai.
Colin Wang, who earned a master's degree in computer science in the US last year, told PingWest that as a graduate of non-top tier universities, it's tough to get an offer from an ideal company in the US, where the competition is fierce. Besides, the uncertainty of H-1B made him decide to join Singapore tech firms. (H-1B is a work permit issued by the US to non-immigrants, and eligible applicants will be randomly picked to obtain the permit.)
The free network without the infamous firewall and the more open and inclusive society are also why the tech talents yearn for Singapore.
Despite being a city-state with 5.6 million people, its attractiveness has grown as China-US tensions deepen. Its ability to remain neutral in a polarized world and the status as the doorway to SEA appeal to Chinese tech giants and their Western counterparts.
Alibaba bought half of a Singapore skyscraper with more than half a billion dollars last year while Tencent opened its regional headquarters for SEA in Singapore. That followed TikTok parent ByteDance, which has also upped its presence in the city.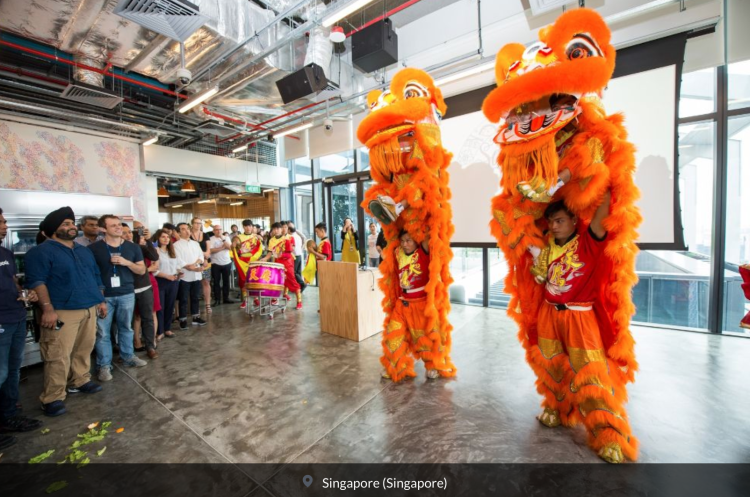 Facebook now has approximately 200 job openings in the country and describes its Singapore office as the location of Asia's first product engineering team, which is responsible for creating products that suit the region's needs. At the end of last year, Zoom announced that it will open a new R&D center and double the capacity of its data center in Singapore.
"Singapore's tech sector is witnessing rapid growth, and the success of Sea Group has inspired the entire industry. Since the number of local talents is far from being able to meet this growth rate, IT professionals from China have been increasing over the years," Xiao Hanyu, who came to Singapore in 2017 and currently works for the Indonesia ride-hailing giant Gojek, told PingWest.
According to cabinet minister Vivian Balakrishnan, the information communications sector would need another 60,000 professionals over the next three years.
"As the balance of political and economic power in the region continues to shift and evolve, alongside the emergence of new markets and an inexhaustible appetite for new technology, we are seeing an incredibly bright outlook for Singapore, today and into the future," said Dario Acconci, Hawksford Managing Director for SEA.
Cover Image Credit: Singapore Tourism Board