The virtual-world gaming platform Roblox has been a hit with Gen Z gamers in the US, according to App Annie's annual "State of Mobile" industry report. Meanwhile, with the help of Tencent, the company which will soon be listed on the Nasdaq, is likely to gain considerable growth opportunities in China.
Roblox is a free-to-play game and a game development platform that allows users to create an avatar that can move between different games created by other users. The company generates revenue by selling the in-game digital currency Robux, which can be used to purchase virtual goods and enhance characters.
Through a joint venture with Chinese gaming giant Tencent, Roblox made its first entry in China, one of the largest online gaming markets, in 2019. The San Mateo-headquartered company holds a 51% controlling stake in the partnership, while Songhua, a subsidiary of Tencent, owns the remaining shares. The Chinese version of the Roblox platform, was launched recently.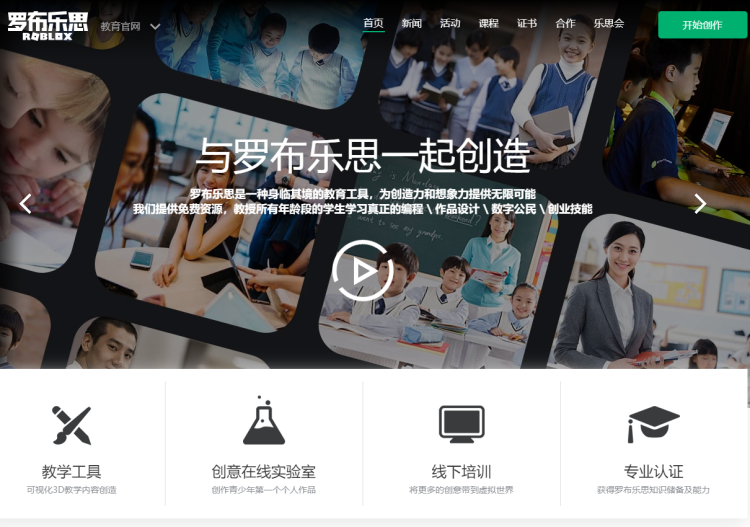 In order to expand footprints into China and obtain long-term stable development, cooperation with Tencent, a Chinese company, has been essential for Roblox, as Chinese authorities require foreign game companies to cooperate with local publishing and operating partners. Tencent, being the world's largest gaming company by revenue, also publishes games from other top developers and publishers worldwide, including Riot Games, Ubisoft, Activision Blizzard, and Nintendo. For example, it operates the League of Legends Chinese servers and sells the official native version of the Nintendo Switch console and some of its games.
Unlike other countries, China has a strict rules regarding games and requires companies to obtain government licenses before publishing titles in the country, a process that can take months to begin with, or even years in even more cases. Also, Chinese authorities and state mouthpieces have repeatedly criticized video games for negatively affecting young people in the past decades, believing that addiction to games endangers the young generation's physical and mental health. Therefore, various regulatory measures had been put in place, including the most strict ones that imposed a daily hour limit on online gaming for minors, banned them from paying in-game, and even as severe as suspending all approvals for new titles.
For highly creative platforms with user-generated content features like Roblox, content moderation can be a difficult field to traverse if they want to gain a foothold in China. Scratch, the entertainment and educational coding platform developed by MIT, has been banned in Sep. 2020, due to regulators believing that it contains content that insults China.
"We believe the regulatory requirements specific to China will be met," Roblox said in its IPO documents filed to the SEC. For the Chinese market, Tencent has customized a promising and secure path for Roblox. In the localization part, the Chinese gaming giant emphasized the educational feature of Roblox, instead of promoting the freedom users enjoy by being on a ultra-customizable platform. Tencent said that it will foster innovation among students and teachers who are pioneering Science, Technology, Engineering, and Math (STEM) learning and education through interactive online experiences. In fact, the Chinese version of Roblox added an "edu" in front of the URL and calls itself "罗布乐思教育" (Roblox Education) to further strengthen its presence as an educational platform.
What Tencent promotes is in line with the Chinese government, the goal of which is to encourage K-12 STEM education in order to continuously make the country even more high-tech. State Council, the national government, released the artificial intelligence development plan in 2017, calling on primary and middle schools to promote coding education. The Ministry of Education in China had also decided to add STEM education into the primary school curriculum.
By working with Roblox, Tencent said it will present Chinese youngsters with dedicated coding tools and provide teachers with basic tool kits to customize their curriculum through digital means. The Chinese company is planning to partner with educational institutions and individual teachers to pilot such usage.
"Our partnership with Roblox provides an engaging way to reach children of all ages across China to develop skills like coding, design, and entrepreneurship," Steven Ma, senior vice-president of Tencent, said.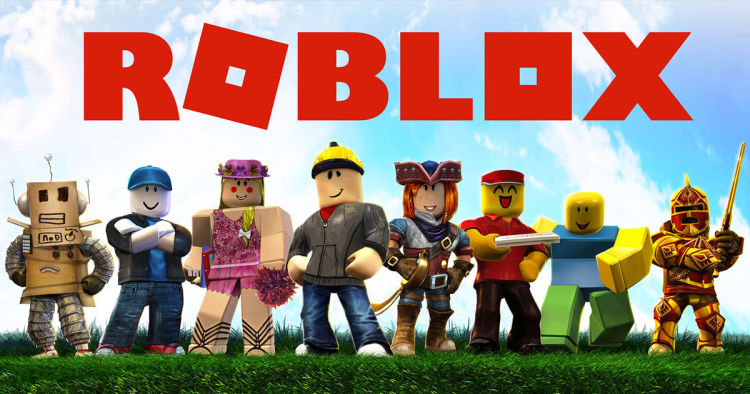 Considering that K12 STEM education in China is still in its infancy, and parents are willing to invest a lot of money in education, it is a brilliant move to highlight Roblox's educational feature. In an interview with state-owned media China Daily, Ma said, without giving a clear timeline, that the program is expected to draw some 40 million to 50 million users in China, which would be more than Roblox's 31.1 million daily active users as of October last year.
Now, the popular sandbox game is on track to get in touch with Chinese users. Last month, after a four-month licensing hiatus, Tencent was able to obtain for the Chinese version of Roblox one of the 42 game licenses the National Press and Publication Administration issued.
Roblox founder and CEO Dave Baszucki said that Tencent is the perfect partner for his company in China. "They have a deep understanding of the Chinese market and share our belief of the power of digital creation and our vision to bring the world together through play," the CEO explained.
It is very likely that Roblox China will be isolated from other Roblox's servers for other regions though. The same happened with Switch entering China through Tencent, with gamers disappointedly finding not only a very limited catalogue of games but also being banned from playing with others from the rest of the world.
Tencent participated in Roblox's Series G funding led by Andreessen Horowitz's late-stage venture fund a year ago, valuing the startup at $4 billion. After the latest financing round confirmed on Jan. 6 this year, Roblox's valuation reached $29.5 billion.
Even with the help of Tencent, Roblox's China expansion still face competition, as Minecraft now has 400 million registered users in the country as reported by Daniel Ahmad, an analyst from Niko Partners. Minecraft, while also being a game and can be a great learning tool, is published and operated in China by NetEase, a long-time rival of Tencent and the operator of many of Activision Blizzard's popular online games including World of Warcraft and Overwatch.