The once-booming long-term apartment rental business is struggling in China.
Danke Apartment, one of the leaders in the business that has just been listed on NYSE for less than a year, is said to be going bankrupt according to numerous Chinese media reports and insider information. Although the company then issued a statement denying it, its capital turnover does face tremendous pressure. Media outlets have reported many cases in which Danke expelled tenants in order to return the property to the original landlord due to its own financial failure.
According to the company's 20Q1 financial report, net loss was 1.23 billion RMB ($187.60 million), compared with ¥816.2 million ($124.49 million) in the same period last year. Operating expenses reached ¥3.10 billion ($472.81 million), an increase of 58.5% over the previous year. The rental cost hit ¥1.95 billion yuan ($297.41 million), an increase of 67.5%, mainly due to the rise of property price among newly-listed apartments. Danke attributed this increase of loss to the adverse effects of COVID-19, which led to the early termination of certain leases. As of the first quarter of 2020, Danke's cash and cash equivalents amounted to ¥826 million ($125.98 million), but total liabilities reached ¥9.027 billion (1.37 billion), and the debt-to-asset ratio was as high as 97.06%.
Danke's financial mishap followed a similar situation that happened at Q&K, another market leader in China's apartment leasing industry that's also listed on NASDAQ and nearly declared bankruptcy in May this year. Q&K only saw a modest growth of revenue of 6.5% to ¥627.1 million in Q1 this year while the net loss attributable increased by over 38% to ¥416.8 million. Over 20 companies in the same business have closed down since 2017, mostly due to the collapse of cash flow. leaving their tenants homeless, according to Topsur, a Chinese real estate consulting firm.
Typically, these companies operate in a similar business model to WeWork's: they rent apartments from individual or corporate landlords, then sublease to the tenants, and make money via a combination of raised price, other value-added services such as housekeeping and maintenance, as well as the interest from rent financing. For example, Danke said in its prospectus that about 68% of its tenants are financing.
But as COVID-19 drastically changed many aspects of the society, the long-term apartment rental industry was dealt a heavy blow as occupancy rate dropped due to reasons such as many tenants working in higher-tier cities left for their hometown, as well as people cutting their living cost in general, resulting in these companies' cash flow collapsing.
Only when the occupancy rate of long-term rental apartments reaches 95% can it generates stable cash flow, an industry insider told the financial news outlet 21jingji.com. However, from 2019 to the first quarter of 2020, Danke never crossed that line.

Chinese outlets are reporting that instead of protecting its tenants who have largely maintained making payments on time and are totally innocent in the situation, Danke has decided to side with landlords and expelled tenants.
In two of many cases, Chinese technology outlet "Debug the World" on WeChat reported that two of its interns who were Danke tenants found out that their apartment renting company failed to pay for the utilities on behalf of them, and also changed their internet service provider to a much cheaper one.
The apartment for one of the interns is cut from water and electricity, and the landlords have issued eviction notice. Unverifiable videos purportedly showing Danke operatives promising landlords to help them evict tenants are also circulating on Weibo and other social networks.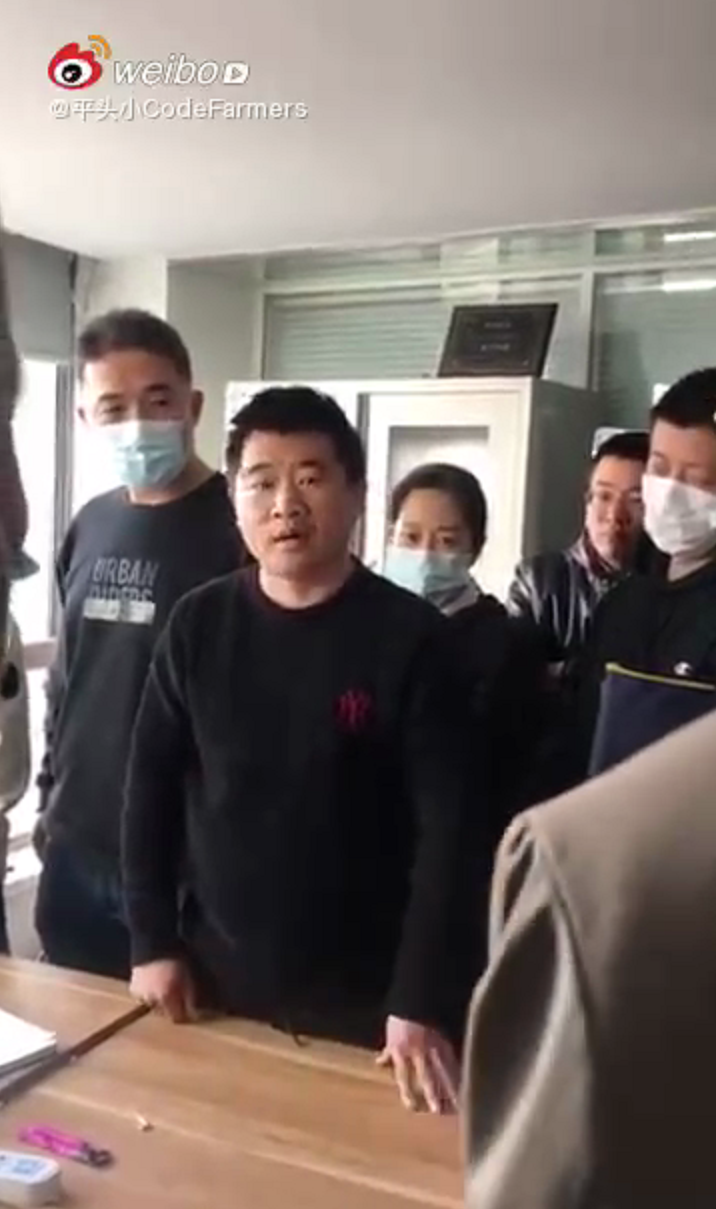 Many other tenants, who signed loan contracts with Tencent's WeBank, Danke's provider in rent financing, also found themselves facing eviction because Danke wasn't paying back to WeBank, causing WeBank to go to them for due payments. WeBank released a statement on November 16 saying it is aware of many tenants' ongoing frustration with Danke, promised to not negatively adjust their credit score until the end of March, 2021.
Danke, which counts Ant Group as one of its backers, provides long-term rental services in 13 cities in China, with about 400,000 apartments in operation.