Largely due to the India-China border conflict in June and the economic downturn caused by the Covid-19 pandemic, anti-China sentiment has escalated sharply in India, the nation with the second largest population in the world.
The technology sector first bore the brunt, as the India's Ministry of Electronics and Information Technology banned on June 29 a total of 59 mobile apps, including TikTok, Bigo Live, Club Factory, and WeChat, which are considered to have Chinese background, and are threatening the country's national security and internet sovereignty. Some of the internet and software companies behind these banned apps were locally and independently operated, but all of them had significant Chinese funding.
Despite being thumped by the Indian government, the banned Chinese internet companies did not entirely give up the emerging market. Instead, a number of them have changed tactics in attempts to fly under the radar, maintaining operation and their hard-earned users.
A number of the banned apps, including but not limiting to Bigo Live, HAGO, Likee, VivaVideo, and Parallel Space, are still operating on the Indian markets and continuing to acquire Indian users through their recently or previously launched "lite" versions, which are still available in the Play Store, and unaffected by the ban.
The Indian Express reported on July 3 that Likee Lite has been downloaded by over 50 million Indian users, VivaVideo Lite's downloads have exceeded 1 million in India, and over 500,000 Indian users have downloaded HAGO Lite, a China-based online gaming platform.
Analytical company SensorTower's data suggest that Likee's lite version gained close to 9 million new downloads on Google Play between the June 29, the day before the ban, and July 12.
ByteDance, the Chinese company behind TikTok, had just leased a flexible office-space of 1,250 seats with WeWork Mumbai to consolidate and expand its operations. Resso, a social music streaming appl owned by the company that is not on the banned list, is gaining significant traction in India with more than 3 million installs.
While demonstrating the Chinese company's nimbleness in dealing with the Indian government's crackdown, the existence of these lite apps also indicates that the ban was not enough to effect a total eradication on Chinese influence on the country's mobile internet app market.
Chinese internet companies are battle-hardened against crackdowns like India's, as many of them grew up under the most stringent internet censorship, experiencing similar ordeals back in their home market.
Chinese regulators have ordered ByteDance to permanently shut down Neihanduanzi, a social network for memes and funny content in general, a move interpreted by many as retaliation against the app's community of users organizing nationwide protests against the country's propaganda departments. The company immediately launched a similar product called Pipixia, and was able to retain much of Neihanduanzi's more than 20 million monthly active users.
In the past, companies like Baidu, Cheetah Mobile, Tencent, and Weibo, have all been issued orders of different degree of seriousness, ranging from internal rectification to total shutdown. Most recently, Weibo was ordered to rectify after the Cyberspace Administration of China, the internet regulator, found that Alibaba, one of Weibo's major investors, interfered with its trending hashtag section and took down unfavorable content hurting the e-commerce giant's reputation.
Still, the Chinese companies' robustness against the crackdown, the ever-intensifying geopolitical tension, and the rise of trade protectionism in India will undoubtedly cloud the outlook of their Indian expansion.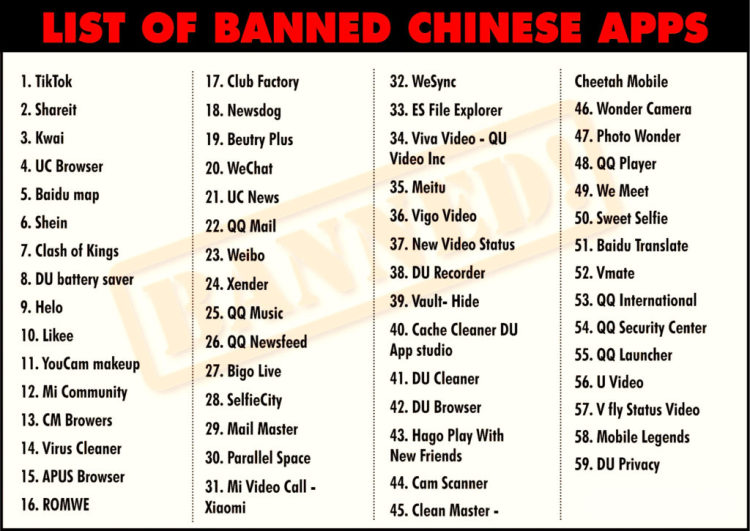 In response to the ban, Likee and Bigo Live stressed in statements that they are affiliated with a Singapore-based company named Bigo Technology, without mentioning that Chinese internet company JOYY Inc. had wholly acquired it in 2019. Bigo Technology has more than 30 offices and six R&D centers worldwide, including in Gurgaon and Mumbai in India.
TikTok's new American CEO Kevin Mayer, responded by saying that the company will invest in building a data center in India and providing employment opportunities.
None of these moves seem sufficient to undermine India's determination to eradicate Chinese influence in its booming mobile internet sectors. India has previously shown interest in closer ties with the United States' tech industry by welcoming companies like Google, Amazon, and Facebook to invest enormous amounts of money in local companies like Jio.
Chinese investors and companies are faced with a critical choice between continuing to cling on to India, hoping things to return to normal, or stopping loss.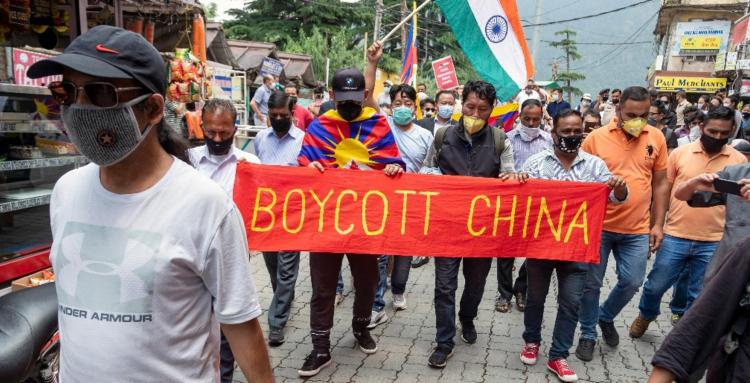 For quite some time, the business community has been complaining about India's inadequate business environment, and Chinese companies usually encounter more difficulties than peers from other countries, Zheng Bin, chief manager at Industrial and Commercial Bank of China's Mumbai branch, told in the webinar hosted by Chuhaipost, a leading Chinese language India-China business outlet.
India's new Foreign Direct Investment rule in April put restraints on 8 neighboring countries, with a specific focus on China. According to the latest World Bank annual ratings, while both China and India significantly improved in 2019 in terms of ease of conducting business, China still ranked 31 among 190 economies surveyed, and India ranked 63. India's GDP growth slowed to 3.1% in the last quarter of fiscal year 2019, the slowest since 2003. The Asian Development Bank estimated that the country's economy will contract by 4% in 2020 caused by the Covid-19 pandemic.
Experts have suggested that Chinese investors' enthusiasm for India is cooling down for numerous reasons, including not being able to make a profit after long-term large sums of investment, as well as pessimism in the bilateral relation.
A founder of one of the 59 banned apps told Chinese news outlet iFeng that although their products have reached tens of millions of MAUs in India, their main business has not achieved profitability yet. Bloomberg also reported that only 5% of ByteDance's revenue in India is directly from the market, while the rest are service fees charged to the parent company.
"Until the Covid-19 pandemic and the border crisis subsides, the trade and investment environment between China and India may not improve," said Lin Minwang, deputy director of Fudan University's Institute of South Asia Studies, adding that the warming up of the India-China relationship largely depends on a change in the right direction in diplomatic strategies of both parties, which will take some time to happen.
"Currently, the most critical thing is to keep a low profile and don't let people notice that your company is from China," said an anonymous Chinese entrepreneur in India.
Update: India government announced on July 24 that Helo Lite, ShareIt Lite, Vigo Lite, and VFY Lite — have been removed from the Google Play Store and Apple app store.