Huang Zheng (Colin Huang), co-founder of the Nasdaq-listed Pinduoduo, China's fastest growing e-commerce company, announced to step down as CEO on July 1 in a letter to employees.
CTO Chen Lei is replacing Huang, who will continue to serve as Pinduoduo's chairman of the the board, and said that he will spend more time to work on the company's mid-to-long term strategies, as well as its governance construction, in order to build it into a globally competitive public company.
Huang is joining a growing roster of Chinese tech founders who are taking up more behind-the-scene roles in their companies. 2019 and the first half of 2020 saw a handful of China's billionaire tech founders retiring from their throne. allowing them to think strategically and long term.
Jack Ma stepped down as the chairman Alibaba last year and handed over the reins to his successor Daniel Zhang, who had already been appointed as Alibaba CEO in 2015.
Back in April, JD.com's Richard Liu was found to have resigned as the board director and/or legal representative of about 30 companies that is related to or owned by JD.com. The executive was previously arrested in the US for allegedly raping a University of Minnesota student.
Most notably, ByteDance's Zhang Yiming announced a significant corporate restructure In March, he left his position as CEO of the Chinese company, created a new global company and became its CEO instead, in a style much comparable to Google breaking up and forming the holding company Alphabet Inc.
Kelly Zhang, the highly decorated CEO of Douyin, were promoted to CEO of ByteDance's China operations, while TikTok's reign was given to newly hired ex-Disney executive Kevin Mayer. The restructure allowed Zhang Yiming himself to focus more on long term growth and global strategy of ByteDance.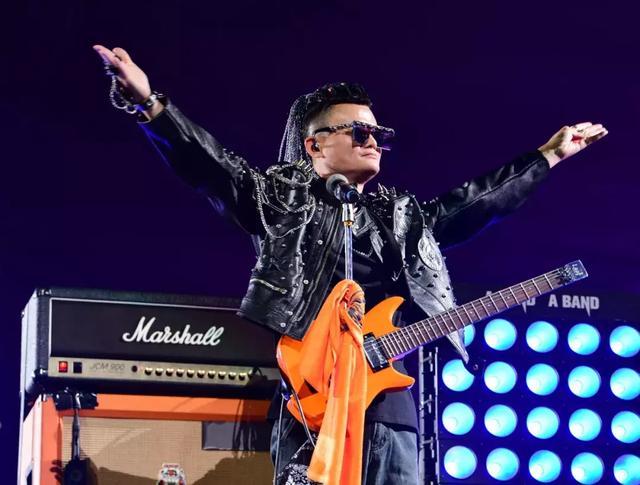 Most of these highly successful founders are many years away from actual retirement age, but left front line positions on their own accord, creating an interesting trend in China's tech and business communities.
"I don't think I'm a typical CEO," Huang said in an interview with Caijing Magazine, adding that he thinks he is only stronger and smarter than his colleagues in very few aspects.
In historic speed, Pinduoduo went public on Nasdaq in mid-2018, less than three years since founding. It began as a cost-friendly e-commerce website that gained hundreds of millions of active users that allowed it to quickly surpass JD.com and almost catch up with Alibaba, as demonstrated in the graph below comparing the three company's annual active users.
As is usually the case with tech founders, who are often times agile coders rather than business geniuses at the beginning, they tend to excel at building their companies from zero to one, but begin to encounter problems scaling them from one to a hundred. Median tenure of CEOs was typically five years, a 2018 study by PwC shows.
Instead of finding professional managers, resulting in founders losing control over the board, tech founders nowadays, who usually already has super voting right under multiple share classes structure, are more inclined to delegate power to their underlings, who have been with the team since the humble beginning, and are product, technical or business geniuses themselves.
Pinduoduo employees average 27 years old. Giving young executives a channel to move up the chain could significantly boost their sense of ownership in the development of the company. The same could be said for ByteDance, whose employees also average 27 years old.
One key message in Huang's letter to his company was that he is spending more time to work on Pinduoduo's partnership structure.
Founders in China are looking up to what Alibaba, the original Chinese tech and e-commerce success story, undertook challenges as it is growing. The company set up an internal partnership program a long time ago, solidifying early co-founders and decorated senior executives' control of the company, allowing them to actually own the company through holding entities. It now has 37 partners.
For example, the largest shareholders of Ant Group, previously known as Ant Financial, were Alibaba itself, and two entities collectively owned by its partners. The partnership structure, along with several function subcommittees, are basically major decision-making bodies at Alibaba.
The mechanism is also used to punish executives, as happened with Jiang Fan, the head of Taobao and Tmall, when his personal scandal put the company to shame.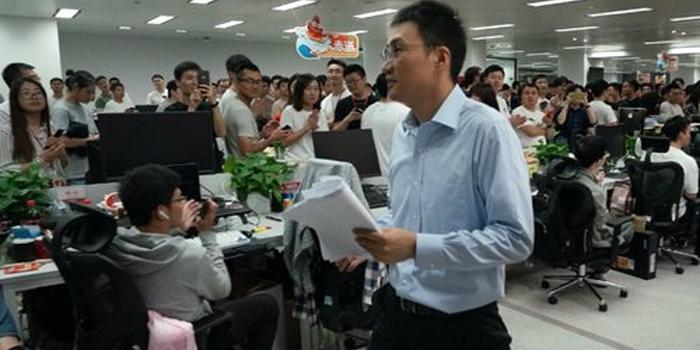 Going behind the scene almost certainly does not mean Chinese tech founders are relinquishing their control. For Richard Liu, he still owns 16.2% of JD stocks with about 80% voting rights. Huang still sits on Pinduoduo's board as chairman, making him ultimately the decision maker.
Wall Street Journal reported that TikTok is considering company structure changes, including creating a new management or establishing a new non-China global headquarters, in order to distance itself from Chinese roots.
That makes long term and global strategies even more crucial to ByteDance, as well as other Chinese upstarts, precisely because many of them are going global amid a time of enormous US-China tension.