China's prosperous livestream e-commerce sector is gaining another momentum as the central government has given official accreditation to livestream sellers, those who host infomercials on China's many mobile apps on a daily basis.
China's Ministry of Human Resources and Social Security, which is in charge of national labor policies and standards, etc., announced on Monday a batch of ten new accredited occupations. "Internet marketing specialist" (互联网营销师, the official title of the occupation the central government has given livestream sellers, was one of them.
Other newly added occupations include "blockchain engineering technician" (区块链工程技术人员), "nucleic acid testing specialst" (核酸检测员), and "online study service specialist" (在线学习服务师), etc. Five of them are related to the internet industry.
Besides basic salary from the platforms, which if often trivial in amount, livestreamers make the most money from virtual gifts awarded by fans, plus sales commission from merchants and brands, as livestream infomercials now take over the platforms.
The accreditation of the new occupation will enable the government to more effectively regulate and provide guidance to the booming market, as top livestream sellers break hundreds of millions of RMB in sales per stream easily, while related tax policies are lagging behind.
Livestream e-commerce has existed in China for years, but only gained significant traction until late 2019 and early 2020, as people across the country forced to stay in found both deals and entertainment in the live streams.
The business was also recently recognized by top Chinese officials, including President Xi Jinping, as state-own propaganda reported that he join in on a stream in his home province Shaanxi to promote edible fungus and other local produce.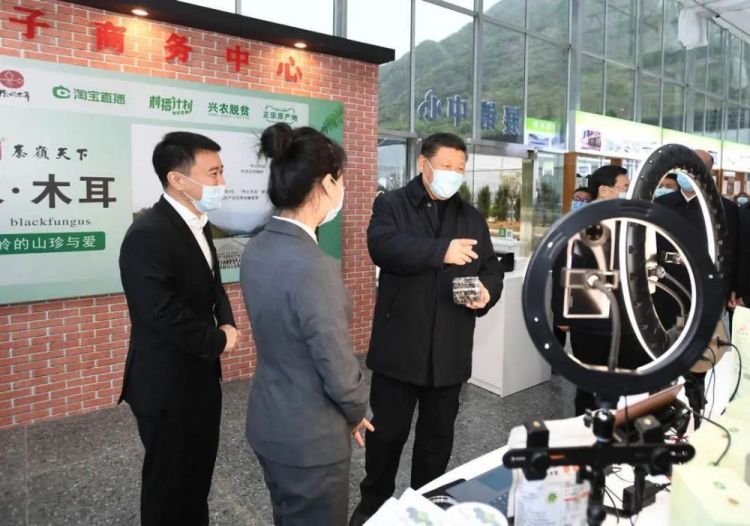 According to the China Statistical Report on Internet Development released by CNNIC in May, the number of Chinese livestream users have reached 443 million in March, or just over half of the Chinese netizens.
According to a 2019 survey by social media/livestreaming platform Momo, 78.5% of the people think livestreamer should be recognized as a profession, a 5% increase from last year. 69% of the livestreamers receive positive recognition and support from their spouses and family members.
What's interesting is that the survey also found nearly half of the professional livestreamers spend more than 1,000 RMB per month in self improvements such as health, beauty, professional skills and knowledge, in order to gain more viewers and increase their prospect in the industry — something the government could easily get behind, for boosting consumption and various other reasons.
On the other hand, whether livestreamer is decent career choice for China's Gen-Z to pursue is still in debate on social media, as some believe that the hype could lure teenagers away and cause them to abandon education, give up jobs that contribute to the society in other ways.
In response, All-China Youth Federation, a Chinese Communist Party-led organization, submitted a proposal during the China's annual legislative meetings known as the Two Sessions, urging the government to introduce rules to protect minors online, and consider banning people under the age of 18 from hosting live videos.
As livestreaming moves from the periphery to the mainstream in China's business guidebook, local governments across China have also announced a series of policies, incentivizing livestream e-commerce, in attempts to attract talents, capital, and boost local economy.
Guangzhou, the birthplace of WeChat and a long-time import-export center in southern China, is trying to make up for their losses in international trade during the COVID-19 pandemic, and instead fostering a competent livestreaming industry presence.
The city has announced a program to build a livestream e-commerce ecosystem, incubating at least 10,000 livestreamers and 100 MCN (multi-channel network) companies by 2022. (MCNs are agencies that signs and provides all kinds of services to livestreamers and content creators in general.)
For those livestream sellers with more than half a million followers can generate more than 10 million in sales annually, Guangzhou is planning to grant each of them a hundred thousand RMB in subsidy towards buying residential properties in the city. The more one sells, the more one is subsidized. In the meantime, livestreaming platforms and MCNs may be eligible to receive up to 12 million RMB in cash incentives if they set up headquarters in the city.
In addition to Guangzhou, major cities like Shanghai, Chongqing, Chengdu, and Hangzhou are vying to capitalize on the lucrative livestream e-commerce market through a series of similar incentives.
Most notably, Li Jiaqi, a Hunan native and one of, if not the most popular livestream seller in China, was recently given Shanghai Hukou (a form of local residentship that has profound implications and benefits) for being recognized as a "special talent" by the municipal government.
As favorable policies arrive, and the scale of the industry booms, the competition among livestream sellers and MCNs also gets even fiercer. A report on the MCN industry by iiMedia Group suggested that China already had as many as 14,500 MCNs by 2019. That number is expected to double by 2021.
"As far as I can tell, the MCN market is saturating and it's getting more and more difficult for us to promote new influencers," said Li Yong, the director of a Guangzhou based MCN who wished the name of his organization to remain hidden, "it's not a secret that many MCNs rely on bot followers and fabricate other data to 'fake it till they make it.' This type of misconduct will hurt the trust and interest of brands, and the industry as a whole. We need relevant authorities to guid the industry's development."
The China Advertising Association has proposed a code of conduct to livestreamers, asking them to comply with relevant advertising laws and regulations, and guarantee that what they speak about the products they promote to viewers is comprehensive, truthful and accurate.