China's Guangdong Restaurant Association (GRA), an industry organization representing food business owners in the province, released a negotiation letter on Weibo last week, complaining about the excessive commissions and manipulative exclusive partnership clauses enforced by Meituan-Dianping, China's largest on-demand food delivery platform.
The organization, along with 32 other similar organizations in the province, called on Meituan to cut its commissions by 5% if it is the company's plan to help out the restaurant industry amid the Covid-19 pandemic. It also threatened to cooperate with joints throughout the province to take further legal actions if its demand isn't met by April 17.
GRA sent another letter similar to this one prior in March, when hundreds of restaurants reported that Meituan, also China's top local services company, had been charging excessive commissions and restricting restaurants to work with other food delivery platforms.
Food delivery is a costly business, as Meituan's income from commissions for Q4 2019 reached 18.4 billion RMB, representing 65% of its entire revenue, while only accounting for 2% of the net profit, according to the company's response to the letter. About 80% of the commissions charged actually went to couriers on the platform, the company said.
Meituan's claim that it currently charges 10% to 20% per order on the majority of merchants was met with disagreement by GRA, who cited a county level restaurant association's findings that 120 out of its 166 members on Meituan's platform reported more than 20% commission. GRA also pointed out that while Meituan's actual percentage of commission paid to couriers is 74.83%, instead of 80%, these essential workers are also receiving declining payments.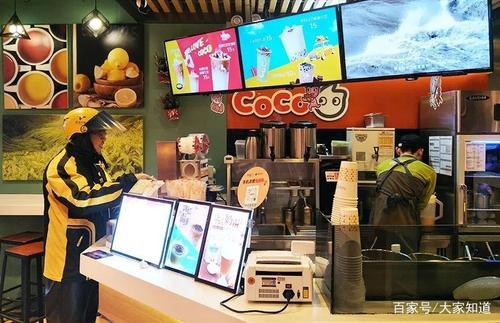 By subsidizing merchants, couriers and customers early on, Meituan took up much of China's food delivery market in only 3 years. It led the food delivery business in 2018 with a market share of 60%, then 65.8% as of the end of September 2019. It currently owns 90% of the market share in Guangdong, a southern China province with massive population.
However, merchants have long complained about the company's monopoly on the food delivery market, since its local business operation personnel often require merchants to sign exclusive agreements with it, charges higher commissions than competitors.
Some merchants have complained that what they perceived as Meituan's manipulative behaviors have caused their businesses to not make ends meet and shut down eventually. One merchant said on Weibo that sometimes Meituan waives delivery fee, which should have come out of customers' pockets but instead is being paid off by merchants when it is waived, without a proper notice. Instances like this are holes that merchants try to avoid in order to maintain a health profit.
The company did not respond to PingWest's request for a comment.