As billions of people are sheltering in place across the world to mitigate the spread of the Covid-19, popular Nintendo Switch's global hit Animal Crossing: New Horizons couldn't have launched at a better time.
The game, as well as Ring Fit Adventure, a fitness game on the same platform, gained massive popularity in China and are causing parallel imported console and accessory prices to soar, leading to a shortage of inventory.
A summary of available imported standalone consoles shows prices nearly doubles from roughly 2,100 RMB (MSRP of $299), to nearly 4,000 RMB, or roughly $566 on Taobao, China's most used e-commerce website. The price of the accessory used with Ring Fit Adventure more than tripled from $79 to $254 (1,800 RMB).
Although most games on the platform have digital downloadable versions that are fixed priced, a physical copy of Animal Crossing: New Horizon still costs roughly $84 (600 RMB) on e-commerce websites in China, 40% more expensive than its MSRP worldwide. Local gamer's fondness of boxed versions is likely due to the fact that they can sell them on second-hand markets after completing the game.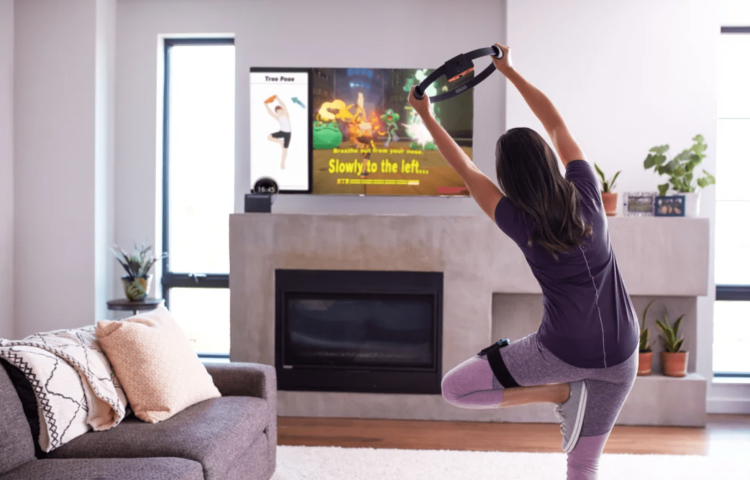 Nintendo partnered with Tencent to launch the licensed version of Switch in China earlier this year. However, both titles mentioned above, as well as a few other top-selling ones, don't have China region-specific versions to date.
"If someone gets a Chinese Switch, there is only one way for him/her to run Nintendo hit games, which is to buy a physical copy of the game from an unofficial third-party seller. But that would be tedious since connecting with overseas gamers is still not supported," said Dandan Yang, an adept Nintendo game player, referring to what is known in the gaming industry as a "region lock".
As an early player of the Ring Fit Adventure, Dandan Yang witnessed its price soaring in China. "Combining fitness and gaming not only meets the demands of people who love fitness but also enables lazy people like me to start exercising for playing games," she told PingWest, "But the real bad**s is Animal Crossing. Some of my friends who rarely play video games are inquiring me about the game and paid extra to get a Switch."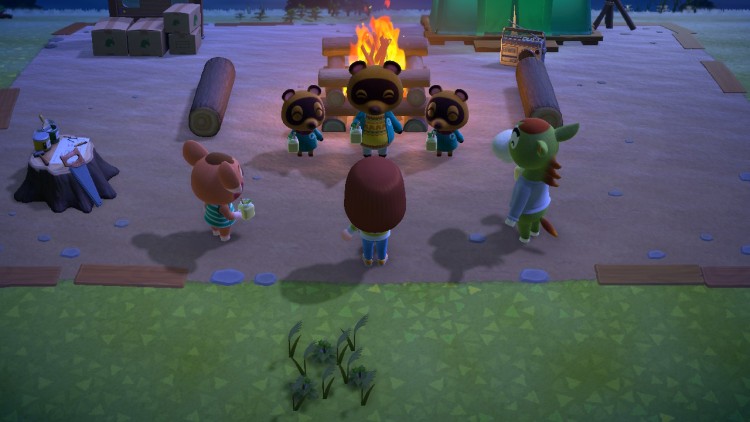 Yang imagines Animal Crossing as an extension of her life in the virtual world, where there is no pandemic, no pressure, people can get in close contact with each other (despite some gamers jokingly wear face masks, which is available early into the game, all the time.)
"Unlike regular video games, it never forces players to complete the main storyline. Instead, we are free to choose what we would like to do," said the Yang, referring to the game's rule that players can default on the loans in game for as long as they want without repercussion, "in reality, I am stuck at home, and I need to pay the mortgage on time. Some times I immerse myself in the digital world, run as free as a bird, enjoy the beautiful scenery, build a house without repaying the loan. The game brings me relief."
Animal Crossing has provoked heated discussions on social media in China. Some netizens even joked that there are only two kinds of people in China: those who own a Switch, and those who don't
Daniel Ahmad, a senior analyst at gaming research and consulting firm Niko Partners, acknowledged that the initial sales performance of Animal Crossing was beyond expectations. "COVID-19 has ultimately helped boost sales as more people are under lockdown, and gaming is a safe and low-cost form of entertainment," said Ahmad in an interview with CNBC.
The game is actually driving Nintendo's hardware sales. According to data from VGChartz, the Switch was the best-selling console in the week ending March 21, with 840,000 units sold. In contrast, the Sony PlayStation 4 and Microsoft Xbox One sold less than 170,000 units combined in the same week.
However, Nintendo, the savior of stay-at-home life, was affected by the pandemic, too. Shuntaro Furukawa, CEO of the Japanese company, confirmed in a news briefing with Reuters that Nintendo is experiencing production and shipping delays of its Switch console and complementary accessories like the Joy-Con controllers.
Even so, potential gamers are still reluctant to get the Chinese Switch, which has a relatively adequate inventory. When Switch was officially released in China, Nintendo and Tencent had announced that they are looking to introduce about 10 to 20 titles in the market by the end of 2020.
"But we all know that Animal Crossing, a game with a high degree of freedom, may not pass the stringent Chinese game censorship," said Yang.