Despite the Covid-19 outbreak significantly stalled China, authorities aren't letting the epidemic shut down their daily affairs. With the help of could-based teleconference softwares, authorities in the administrative and judicial bodies are keeping their operations afloat.
Chinese President Xi Jinping on Feb. 23 chaired a meeting in Beijing to advance the work on coordinating the prevention and control of the novel coronavirus disease (COVID-19) epidemic and economic and social development, Xinhua News Agency reported, without unveiling the specific number of people participating in the meeting.
But according to a comment released by CCTV's official Weibo account, around 170,000 people joined in the online meeting. At the beginning of the meeting, Chinese Prime Minister Li Keqiang said that leaders of each county could participate. According to numerous sources, it is then known to the public that officials from levels as basic as prefecture ones were ordered to attend the meeting and hear from President Xi directly, a scale of which has never happened before in the 70 year since the People's Republic of China was established.
"It's certainly the first time in the history of our party, and it will be written down," said Hu Xijin, editor-in-chief of China's state-run tabloid Global Times, who was one of the participants.
"The large-scale meeting gives basic level party members and cadres the opportunity to directly listen to (President Xi's) important speech on how to prevent and control the epidemic, instead of having to rely on messages passed down through the hierarchy," Hu said in his post online.
An official from Hubei Province, who asked not to be named due to the sensitivity of the issue, told PingWest that higher levels of government use teleconferences to issue orders and convey messages. But this meeting is the largest on he has ever attended online. Prior to this, officials at his level were not allowed to engage in any video conference convened by the President directly.
Like Hu Xijin, the Hubei official highly praised this form of meeting. Although it was one-way communication, real-time video conferencing made him feel more involved. "Directives from Party and central government can be better passed to the lower-level governments through this kind of meeting," he said.
When asked about the detail of the platform the central government used to host the online meeting, the official said he has no idea, because it was managed by technicians outside of his jurisdiction.
While the party and the central government are strengthening guidance and management on local government through teleconference, local governments are also applying this method to maintain daily operations.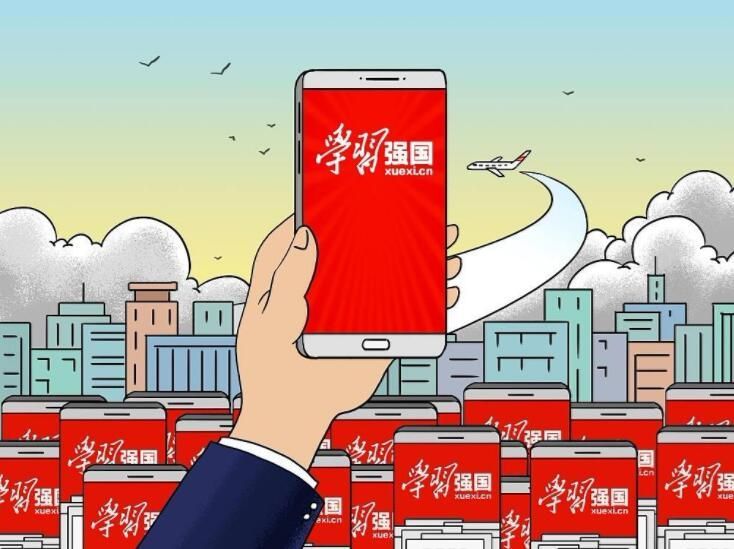 Xuexi Qiangguo, an app released by the party's publicity department in January 2019, has video conferencing feature in it. Public servants and employees of state-owned enterprises, etc, especially those who are party members, were ordered to download the software and use its various features daily. The app's iOS version once surpassed hit social media apps such as WeChat and TikTok on App Store in China.
During the epidemic, governments across the country issued intra- and inter-city traffic restrictions and ordered people to avoid contact. Multiple grass-roots party organizations and governments are reportedly using the app for online video meetings.
Meanwhile, the Chinese judicial authorities is also using cloud-based teleconferencing solutions in their daily operation.
In Hubei province, the epicenter of the novel coronavirus outbreak, court trials have gone online to prevent the gathering of people. A judge presiding over a civil court in a Hubei city told PingWest that in February, she and her colleagues had tried cases online, including divorce, traffic accidents, and labor disputes. The judge wishes to remain anonymous due to the sensitivity of the matter.
"When the internet court was established in China a few years ago, it has rolled out an online trial platform. We have always felt that this function is far from us, until the outbreak, its importance became apparent," said the judge.
China set up its first internet court in the eastern city of Hangzhou in August 2017, followed by the establishment of similar courts in Beijing and Guangzhou in September 2018. Internet courts in these cities have accepted close to 120,000 cases as of Oct. 31, 2019, reducing the time of handling cases by nearly 50 percent, Xinhua News Agency reported, citing a white paper released by the Supreme People's Court.
John Luo, owner of a small tech company in Beijing, told PingWest that he never visited the court once and was able to finish all the paperwork submission and attend trials of a last year's case he was the plaintiff for.
"Both parties can carefully testify and fully debate on the platform. These are real court trials, reducing case backlogs for us," the judge said, adding that a little annoyance is that the platform may lag from time to time.
The judge considers the online court a great service and should be promoted more broadly even after the epidemic, so that people in rural areas can attend courts at home instead of having to travel a long distance to a nearby city with a physical court.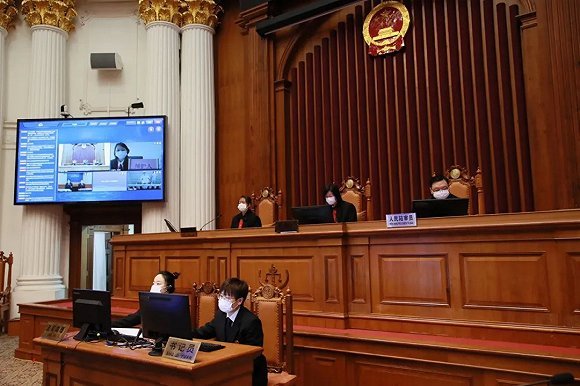 Currently, Yunjian, an online court platform jointly rolled out by Huayu Technology and Alibaba Cloud, is widely used in the national judicial system free of charge. The platform has supported 31 provinces in China and was used more than 9,000 times in 19 days since its launch, said Huayu technology.
Likewise, as a vital dispatcher of financial resources, banks must ensure the regular operation of their business even under the influence of epidemics. In order to ensure the orderly operation and customer safety after the outbreak of the virus, major banks call on customers to avoid going out as much as possible and recommend their online or remote banking services.
In Wuhan, the capital of Hubei province as well as the main battlefield of epidemic prevention, China Merchants Bank has integrated non-contact financial services into credit work. According to data, as of now, the bank has lent 140 million yuan for some medical devices enterprises remotely.
A bank manager at a state-owned commercial bank told PingWest that they had held online conferences on DingTalk, the online collaboration tool developed by Alibaba, to complete the evaluation of clients and approved loans.
According to the China Merchants Bank, the remote lending model is one of their financial technology innovation projects, which have been completed in 2019 and trial-run in 7 cities. In other places, banks can approve loans in as little as one hour after relevant parties discuss terms and other details over teleconferences.
By taking pictures of the required materials and uploading them online, banks can process electronic images, approve and issue loans. After that, the original paper materials need to be handed over to the bank for filing within a certain period of time.