The novel coronavirus breakout is not only an unprecedented public health crisis in China and the whole international society, but it also falters China's economic growth, which further hurts global economy, as many industries have to suspend businesses. For example, many manufacturers are suspending their production lines, shopping malls are closed, cinemas are shut down, travel agencies have cut their services, etc.
However, a handful of sectors are booming, as they play vital roles in providing online services or information. Enterprise communication and collaboration tools, online gaming, online video platforms, online education, and online-to-offline (O2O) platforms benefit from coronavirus.
Online collaboration tools have never been such essential in China. As scheduled Chinese Lunar New Year holiday came to the end, people are supposed to get back to work on January 31. While China announced to extend Spring Festival holiday to February 3 or 9 (depending on different regions) to contain coronavirus outbreak, a good number of companies opted to ask their employees to work from home, in order to prevent people from gathering in workplace. This situation probably will last for another few weeks until the spread of coronavirus is well contained.
WeChat Work, an office tool developed by WeChat group, saw millions of Chinese companies use its services on February 3, 3 times as many in last year. The software launched new features, including live streaming to a group, increase of sessions and webinars to 300 participants, online symptoms check, and more. WeChat Work announced it suffered server crashes on February 3 due to excessive traffic.
DingTalk's servers were also overwhelmed. The Alibaba's professional office tool saw tens of millions enterprises use it that it jumped to the top of free download list in Apple's app store and MAC store. DingTalk also upgraded its online conference participant limit to 302.
Besides providing online conference, DingTalk supports other features, such as online health report and online education. Around 100 million people update their health status everyday.
For online education, over 220 principle, municipal, and regional education bureaus launched their online education programs on DingTalk, covering 20 thousand k-12 students and 12 million students in total.
Bytedance's enterprise messaging and productivity tool Feishu announced to offer business premium plans for free amid coronavirus, including the whole business version office suite, unlimited audio and video conferencing time limit, unlimited online docs and sheets use, and free 100G cloud storage for each user. In addition, hospitals, schools, nonprofit organizations in Hubei Provinces where the novel coronavirus originated can enjoy three year-long free business premium plans.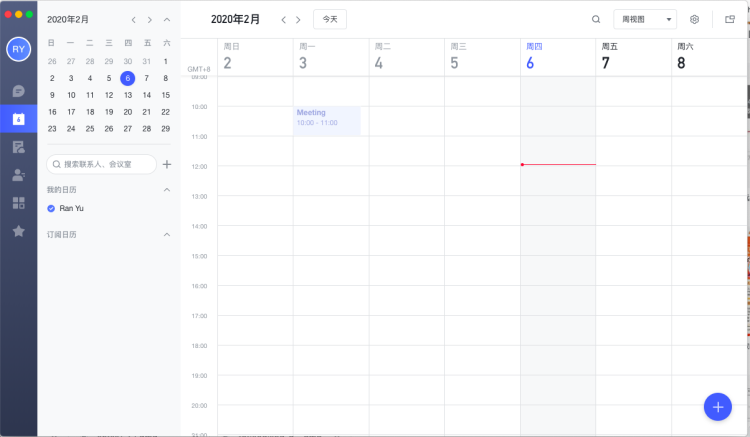 The three top Chinese online collaboration tools took such moves because of their social responsibilities on one side, and their needs to gain business users on the other hand. Through creating users habits, these online business productivity tools will be able to retain users as well as improve their software features based on user feedback.
Demand of online education is also skyrocketing. Yuanfudao, the largest online live course platform servicing k-12 students, provides online courses for free for all Chinese users. Unfortunately, on the first day of its online course, many users reported video stuck on processing and system crash. The platform said the reason was that "over 5 million users were taking courses at the same time", according to Xinhua news agency.
Online video platforms attract adults who is still having holidays at home. Since South Korean drama is popular in China, many Chinese people watch k-drama on hjtv5.com, but its server also failed due to tremendous pressure on tis back-end system. Similar situation happens for a Chinese online video platform mangguo TV (the online video platform of Hunan Province Satellite TV and Hunan Province Broadcasting system). At such point which people say that staying at home is making contribution to China, they watch dramas longer than normal to kill time.
The novel coronavirus also sparks online gaming craze. Players spending in Tencent's Honor of Kings averaged hit a new record of RMB2 billion (~$287 million) per day during Spring Festival holiday, up 50 percent year-over-year, according to online data service provider Qimai.
Wang Xu, Chief Analyst at joynews said that Chinese Spring Festival per se is a key period for game companies to promote their products, but the coronavirus outbreak this year boosts the growth of gaming industry, according to YiCai.
Mahjong is a traditional Chinese culture and a necessary leisure activity in Chinese New Year, but since family reunion is highly unrecommended, many families do not have enough of four people to play Mahjong. In such situation, online board games are much popular than previous years. Among the top ten trending games in Apple's app stores, seven of them are board games, according to QiMai.
The online-to-offline (O2O) companies also sees a surge of demand, as most people avoid going out for groceries as much as possible. Grocery shopping apps such as Alibaba's Freshhema, JD.com's 7FRESH, Meituan's grocery delivery service platform Meituan Maicai, MissFresh. They sees their orders gain sharply as the coronavirus accelerates their service needs. Meituan Maicai said its orders in Beijing doubled or tripled compared with that before the Spring Festival holiday. JD.com's 7FRESH said its delivery services increased by 370% after the Spring Festival break. Alibaba backed food-delivery platform ele.me saw its orders surge more than 900 percent during Chinese New Year holiday. Another surprising fact is that orders placed by 60s generation increased considerably.
The coronavirus outbreak make Chinese people stay at home, slowing down economic growth, but accelerates some sector's development. Internet services and information provide a vital role amid coronavirus, and online collaboration tools, online education, online entertainment and O2O sectors could grab this opportunity to make a big progress in China's current special moment.