"Helping Chinese companies expand their visibility overseas has been one of the fastest-growing businesses for Twitter," Tony Dou, Deputy General Manager of Twitter's Greater China operation, told PingWest.
Over the past year, the number of cross-department teams of the San Francisco-based social media company has increased to meet the booming advertising demands from Chinese clients. "Twitter gives a lot of weight to​​ serving Chinese brands going global. An increasing number of home-grown Chinese brands are gradually realizing the value of Twitter and how it differs from other social networks."
Although the company's main product has been blocked in Mainland China, its Chinese export marketing business is going strong in recent years, mainly attributable to Chinese companies' demand to expand their international footprints.
Mr. Dou, who joined Twitter in 2018, told PingWest at the SYNC SEA 2019 tech summit in Singapore that he saw the company's advertising business in Greater China has been holding the continued growth momentum.
Furthermore, Chinese companies are gradually focusing on shaping their brand image and increasing visibility in the global market. Take game developers as an example, with overseas revenues from mobile games rising nearly 15% between 2017 and 2018, many Chinese game developers are reaping the rewards of expanding aboard, according to the "2019 Twitter Most Influential Chinese Global Brands Report" jointly issued by Twitter and FT (Financial Times) Chinese.
NetEase's mobile game Knives Out, which has gained immense popularity in Japan, has become one of the most installed games in the country, and it is inseparable with the help of Twitter.
Knowing that most of its players are under 30 years old, Knives Out tailored its first anniversary of Japanese launch campaign to relate to this target group and tied this insight together with online and offline elements for a 360-degree experience.
To spark the conversation that can unite and excite young gamers on Twitter, Knives Out went big. And it went live. The game combined premium prize giveaways with live performances by various music artists at Tokyo landmarks.
Launching its Twitter campaign with a First View, Knives Out built nationwide buzz and drove website visits in the lead-up to its event with live gameplay competition, cosplay exhibition and performances to commemorate the game's first anniversary. Next, it used Retweet to Remind to keep gamers engaged in the conversation. Finally, on event day, it used First View again for a final reminder and then to share the live stream. Meanwhile, on the #荒野1周年 Twitter Live Event page, gamers could Tweet about the event as they watched it together.
Through carrying out a 360-degree campaign together with online and offline elements on Twitter, Knives Out's live video received 2.65M views and uplift 10pp in intent to play the game in the next three months.
Mr. Dou highlighted that it's critical for Chinese companies to get to know their overseas target customers when marketing via social media. Not only does Twitter has an advertising platform with many tools useful to advertisers, but it also provides an extensive guide to customers who want to better tailor their content to cater to audiences.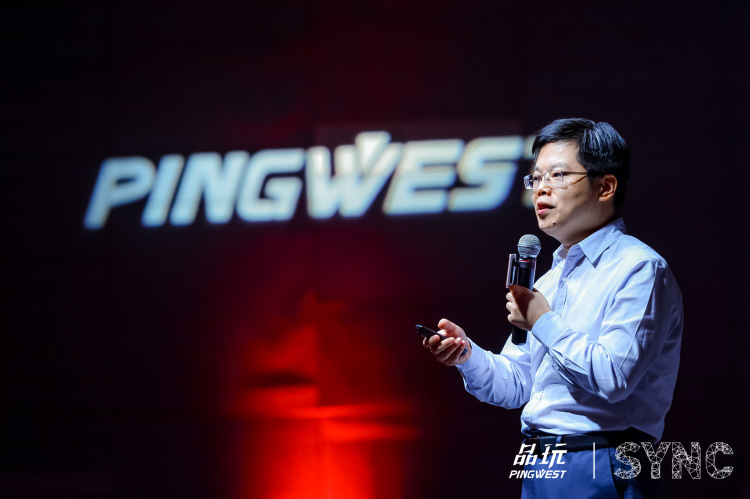 According to the company, it provides market research services to advertisers and offers data insights as guidance. Chinese advertisers have been using these materials to get insight from Twitter on how their potential customers in SE Asia and around the world are thinking about their products and services.
It doesn't stop there - Twitter Next, which consists of an expanded in-house team of strategists, technologists, program managers, and designers focused on a single goal: to help brands create human-centric ideas worth talking about - will work with advertisers on creating their own brand stories.
In addition, Twitter ArtHouse, an initiative that connects brands with the creative capital and talent of Influencers, Artists and Editors, integrates Creator Influence and Artistry, Video Editing and Optimization and Live Brand Studio, to help brands attract consumers with creativity.
Although Twitter has fewer users than Facebook, Instagram and YouTube, it has higher-quality users who create superior content, according to Dou. Besides, Twitter is also a real-time and highly interactive social platform. "When it comes to a new product or a new slogan, normally, brands would like to launch it on Twitter," he explained.
"Currently, plenty of well-known Chinese brands are constantly adjusting their marketing strategies, starting to invest more in building brand awareness overseas," Dou said, "following the trend, there is a lot of room for Twitter to help them."