Tencent. best known for creating WeChat and a number of popular mobile games, is leaning heavily on its new financial technology and business service unit to offset the weaker growth of its gaming and advertising departments, its latest quarterly earnings shows.
The Shenzhen-headquartered internet giant posted a total revenue of 97.2 billion RMB in the past third quarter, representing a year-over-year growth of 21%. Its fintech and business service sector, which includes payment, online banking, wealth management and cloud services had generated a revenue of 26.8 billion RMB or a 36% growth compared to Q3 last year, outpacing the company's total revenue growth at 21%. Notably, the fintech sector alone cashed in 22.1 billion RMB, accounted for 23% of the total revenue.
The performance was primarily driven by a surge in commercial payment revenue, and general increase in daily active users and transactions per user, as China move further into a cashless society.
"The fintech business represents a secular growth driver for Tencent in the next couple of years", said Zhang Yu, Senior Analyst at iRsearch, "Fintech accounts for more than 20% of Tencent's business after emerging as its most rapidly growing business and the second largest source of revenue behind gaming."
In comparison, Tencent's mobile and online gaming divisions, which operates popular games like Honor of Kings, PUBG Mobile in not only China but also overseas markets, achieved revenue growth of 25% and 11%, respectively.
As one of, if not the biggest game distributor in China, Tencent's growth has long been worried about by industry experts as government tightens leash on the gaming industry. Most recently, regulators issued new rules which put caps on underage gamer's spending and play time, a move that will no doubt impact the company's future gaming revenue stream.
Its advertising sector, which include advertising service from social media platform including WeChat, and video streaming platform like Tencent Video, took in 18.4 billion RMB, up 13% year-over-year. This is a noticeable deceleration from last year as old and new, including ByteDance, which runs the popular short video apps Douyin and Tik Tok, consumed much of users' screen time.
The company's fintech departments, however, is enjoying their best of times. Besides being used by hundreds of millions of Chinese people, even when they're traveling overseas, Tencent's WeChat Pay is also making efforts to lure more overseas WeChat users into actually use the payment service, rather than watching red envelopes flying around during holiday season. Most recently, Tencent signed monumental deals with Visa, Mastercard, American Express, Discover, Diner's Club and JCB, world's 6 most important card issuer besides China's own UnionPay, to allow overseas users to link their credit cards to WeChat Pay and enjoy the cashless society like locals have been doing for more than 5 years.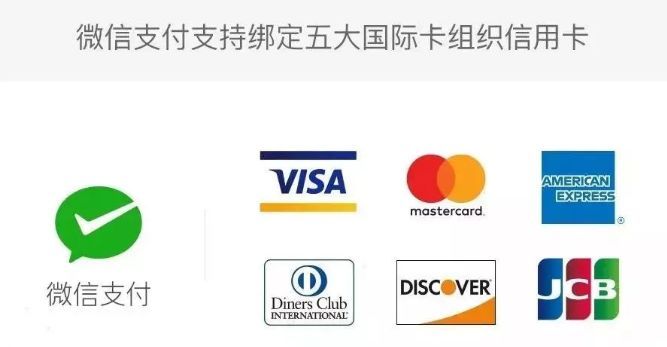 WeChat Pay is also the portal to utility payment, wealth management and a slew of other financial services Tencent or its subsidiaries provide. Licaitong (理财通), the company's wealth management service launched in 2014, has become a key source of revenue growth, managing more than 500 billion RMB through retail and mutual funds. The company also formed a joint venture with China International Capital Corporation, the country's top investment bank, to better digitalize and support the latter's services.
Besides digital payment and wealth management, Tencent is further venturing into digital banking and more cutting-edge financial technologies including blockchain. It is working closely with tax authorities in Shenzhen to roll out blockchain-based invoicing systems for the city's transport industry, including subway and taxi.