Wang Sicong, a Chinese businessman and the only son of property tycoon Wang Jianlin, was listed as a judgement debtor on November 4th by a Beijing court.
Dubbed "national husband" for his family's immense fortune and high-profile presence on social media, Wang personally, as well as several of his companies, including Shanghai Panda Entertainment which has gone bankrupt, owed about 151 million RMB ($21.6 million).
Now only were his properties, private jet, supercars and bank accounts sealed off, limit has also been put onto Wang's spending due to his new status, according to Gao Zhihai, spokesman for the Beijing No 2 Intermediate People's Court said on Friday, November 22.
Another order issued by a Shanghai court also bans Wang from buying plane and high-speed train tickets, going on vacations, and spending money at any club, golf course or star-rated hotel, as well as a slew of other products and services that aren't bare necessities to living and business operation.
Wang's case is an exhibit of people who default on their court orders being targeted and penalized in china in the age of an omnipresent social credit system. As procuring many of the above mentioned products and services requires the purchaser's ID card, the transaction will be flagged and further blocked when a judgement debtor's ID number is recognized.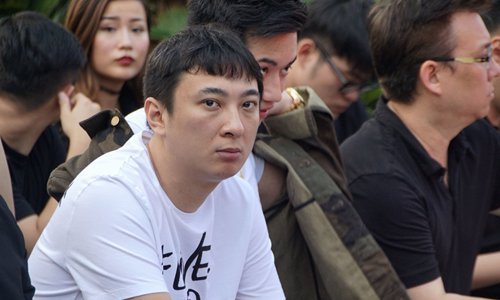 Since the implementation of the earlier version of China's social credit system in late 2013, 14.43 million people have been penalized with travel bans by June, 2019, according to data from China's National Development and Reform Commission.
Behavior is a big part of this system, in which positive ones including community services, blood and monetary donations will earn one bonuses, while negative ones like running red lights and even not properly sorting garbage will have a no less significant impact on one's credit score.
The system, first officially proposed by China's State Council, is being used by Alibaba, Tencent, Didi and almost every other company behind China's most used internet services. Even Baihe, an online dating website, uses the system. The data goes both ways, because users' interactions on these apps, websites and services are also supplied to the system to adjust their score.
The system also inspired many sub-level versions within individual sectors in China. A tour guide and a manager of a travel agency was severely punished after they were found coercing tourists of spending 20,000 RMB ($2,845) per hour during their trip. Not only their respective license and certificate of business have been revoked, the duo were also banned for life from working in the country's tourism industry.
In a number of high-profile cases, China Railway, the state-owned corporation operating China's high-speed trains, banned several seat robbers from riding for 180 days after their uncivilized behaviors caused social media unrest.
In August, 2018, Sun He took over a fellow passenger's seat and refused to leave. He was also fined 200 RMB ($28).
However, as most citizens applaud the existence of the social credit system, people privately detest such punishments for being anti-business. The inability to purchase plane and high-speed train tickets means that those who were put on the travel ban will need to resort to road trips or slow trains, which might take days, to move around the country and continue their business dealings.
"The fact that these punishments further diminishes one's capability to deal business, is making it harder for the judgement debtors to resurrect their companies and pay back the money owed," said Mr. Lou, founder of a tech startup who wished to remain anonymous.