While the facial recognition's pros in safety and efficiency has been widely praised in China, the voices of the people who are more concerned about its privacy side have long been unheard.
Recently, Guo Bing, a university professor,sued the management of a park for enforcing facial recognition without his consent.
and forcing him to scan his face in order to enter,
Hangzhou Safari Park recently started implementing facial recognition at the gates. Guo, a law professor at Zhejiang Sci-Tech University, said the park failed to acquire his consent to use the biometric verification. He claimed that he has been, reluctantly, scanning his fingerprint to enter the park when the management had already issued an NFC card that works perfectly.
Guo finally had enough when the park had given him a final notice on Oct. 17, saying that any annual pass holder who failed to have his or her mugshot taken by the same day will no longer be allowed to enter. He spent RMB 1,360 or roughly 200 U.S. dollars for the annual pass, which would grants himself and another friend or family member access to the park throughout the year.
"I'm concerned about the deployment of facial recognition system, and expressed my dissatisfaction with the collection of facial data," Guo told Hangzhou local media outlets, adding that he's willing to make compromises by accepting the fingerprint scan, but was told that the option is no longer available, since facial recognition is obviously the new thing now and also mandatory.
Guo then sought a full refund for the annual pass he can longer use, and was refused again, which prompted him to sue the park, alleging that it violated China's consumer protection laws by forcing "the collection of personal biometric information by upgrading the annual pass system without holders' permission," according to his complaint filed to a Hangzhou court. Guo had said that the purpose of the lawsuit is not to get compensation but rather to fight the abusers of facial recognition.
The case, which is likely the first case involving the use of facial recognition that went to court but yet to go to trial, gained country-wide recognition after local and national media picked up the news. Many industry experts commented that the case will likely impact the way Chinese authorities regulate the use of the technology.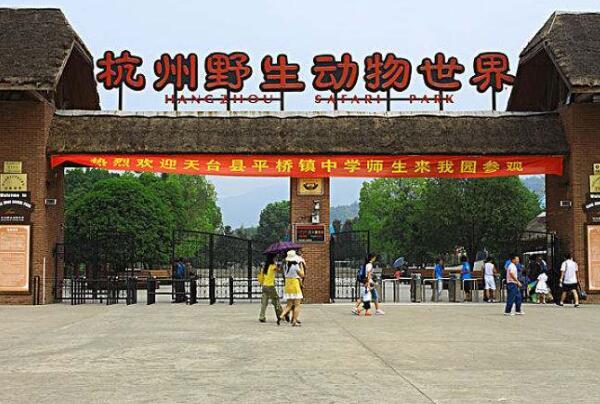 "Personal biometric information including facial biometric data, gene, iris, fingerprint, voice print are highly personal and sensitive. The collection of personal biometric data should be regulated in principle. Once personal data leaked, illegal abuse can easily endanger the safety of consumers and their property," said Prof. Xue Jun, Associate Dean at Peking University's Law School.
There is no laws or any form of legally binding instrument guiding the case in China, according to Zhou Xuliang, Director at Beijing Guang Ling Law Firm, "however, Chinese authorities was well aware of the growing privacy concerns among the general public, and had issued national voluntary standard on data privacy known as the Personal Information Security Specifications (个人信息安全规范), which lays foundation for a more binding legal framework in the near future."
Facial recognition has been using by government agency, schools, financial institutions, and even in retail for years. China has built a giant camera surveillance network, spanning cities, towns and countryside with cameras that aim to leave no corner blind. Many of these cameras are equipped with facial recognition technology that is either on-board or connect to the cloud, or usually both, which can help authorities to locate and apprehend fugitives in mere hours or even minutes.
It is estimated that China now has approximately 170 million surveillance cameras installed. The number will likely increase to 400 million within the next three years, and that is unlikely going to be helpful battling the growing concern, from a people that have long traded privacy for efficiency and experience in the past.
China's top universities, Tsinghua and Peking University have both used cameras to verify the identity of students and staff entering their campuses, allowing them to move around freely without carrying ID cards. Tsinghua even went so far as to ordering campus visitors to pre-register their faces, using a WeChat mini program it developed called Visit Tsinghua.
To deal with the public concerns, China's Ministry of Education said last month that it plans to curb facial recognition technology in campuses. The statement came just days after Chinese cnetizens criticized a pilot project at China Pharmaceutical University, which used a facial recognition system in classrooms to monitor student's attendance, attention and other behavioral attributes.