Although not a native holiday in Southeast Asia, the past Nov. 11, known as the Singles' Day originally "imported" from China has been highly celebrated in the region--well, not by the desperate single people really.
The holiday has become a shopping festival ambitious e-commerce websites would not ignore. And that is very much the making of Lazada and Shopee, two most powerful local players in the business, backed by two of China's largest internet conglomerates.
This year, both websites said they broke last year's sales record during the shopping festival.
Shopee reported that its order volume during the first hour tripled last year's record, a show of extreme consumer demand, and that it sold approximately 70 million items within the day.
The Tencent-backed Singaporean e-commerce company established in 2015 and held its first relatively-less-significant Singles' Day shopping festival in 2016. However, it has seen some tremendous growth in the past four years. Last year, it hit a record high of over 11 million orders for the whole day, representing a massive 24 times increase from just two years ago.
Meanwhile, Lazada announced after the day finished that it had reached the whole-day sales record it achieved last year in just 13 hours, and that it received over 3 million orders within the first hour. While Lazada did not go into the specifics of its gross merchandise volume (GMV), it said that 26 brands recorded sales of over 1 million U.S. dollars, while some 4,000 smaller sellers each achieved over $10,000 in sales.
The company, also incubated in Singapore and now an Alibaba subsidiary, recorded 7 million orders from its own shopping festival last year, 4 million less than Shopee's.
Eric, a teacher living in Jakarta, Indonesia, told PingWest that the big sale event is highly sought after in the country. He and his friends made a lot of purchases on household items and consumer electronics, "It's a bargin. Shopee offers great discounts and free shipping, I can't help but buy it," he said.
What's interesting is that both companies utilized entertainment to boost sales numbers this year. Lazada, following its parent company's suit, staged and live-streamed a star-studded gala at the Axiata Arena in Kula Lumpur, Malaysia. The company also rolled out in-app games designed to encourage shoppers to form groups, complete challenges to earn vouchers and discounts. Shopee also held a 15-hour long live broadcast event featuring local celebrities, whom are turned into live TV shopping program hosts for a day. Forrest Li, Chairman and CEO of Shopee's parent company SEA Group said the live stream was watched approximately 65 million times.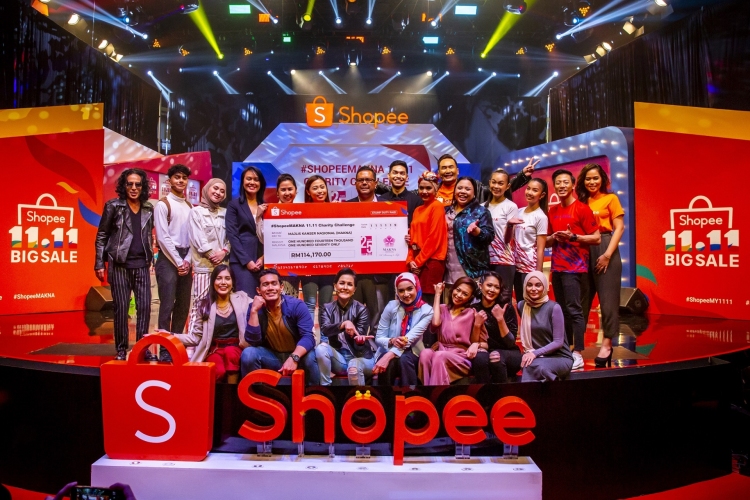 It is tricky to tell which company was the winner this year, since both declined to release detailed GMV. However, with Shopee's track record in the past few years, a monumental shift of power of which Chinese tech giant is leading the charge in Southeast Asia's e-commerce boom can be clearly observed.
It was Tencent, which is not particularly known for its ventures in the e-commerce realm, that became the de facto e-commerce giant in Southeast Asia.
Tencent owns an approximately 20% stake in SEA Group, which owns more than just Shopee. As a matter of fact, the Singapore-headquartered tech company, formerly known as Garena, was very much a gaming company in the past. Much of its revenue still comes through games and related web services.
Currently, Shopee ranked number one in the Shopping category by average monthly active users as well as by downloads in Southeast Asia, and ranked number five worldwide by downloads in the same category, across the Google Play and iOS App Stores in Q3 this year.
Market research company iPrice reported that Shopee started making strong improvements in web traffic across Southeast Asia in Q3 2018. Within one year, it doubled its total visits. This growth also coincides with them successfully raising $575 million in June 2018,
Tencent's strategic investment further empowered the company to diversify its platforms and foray into e-commerce and financial technology. And it's working. SEA Group announced a better-than-expected results for the financial quarter ended Sep. 30, in which it saw its e-commerce revenue hit $230 million, a jump of 222% compared to last year and accounting for nearly 40% of the company's total revenue. The gap between shopee and its legacy gaming business is closing.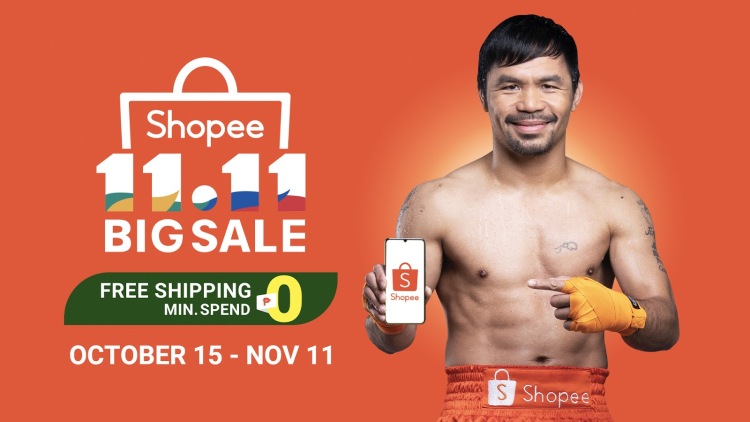 Began as an Amazon-like website, Lazada, also based in Singapore, was initially incubated in 2012 by the infamous German startup studio Rocket Internet. Now under the management of Alibaba, it is becoming a copycat of its owner, aiming to be the digital middleman connecting customers to outside vendors and outsources delivery. Alibaba owns more than 90 percent of Lazada's stake, but it has been involved in the business since April 2016, when it bought 51% of Lazada from Rocket Internet for $1 billion.
At the end of 2018, Alibaba relieved Lucy Peng of the position of Lazada's CEO after a mere 9-month tenure, and replaced her with Lazada's former executive president Pierre Poignant.
Peng, a much respected Alibaba veteran who was among the original 18 founders, is also the Chairwoman of Ant Financial, the Alibaba subsidiary that runs Alipay. Financial Times reported that the executive reshuffle came as Lazada has been outpaced by rival Shopee.
The competition is becoming increasingly cutthroat as more new companies--many of them genuinely "local", without the backing of foreign internet giants--enter the market. iPrice's report noted that the e-commerce sector experienced a surge of investments over the last four years, garnering as much as $2.7 billion in funds in the first half of 2018.
Zhou Junjie, Shopee's Chief Business Officer told press earlier this month that at the moment, growing to a much bigger size and strengthening its leadership position will the company's top priority in the near future.
Meanwhile, "Southeast Asia market is growing fast and has only just begun, the fact we have so many competitors and big players shows the potential of the region, " said Poignant.