China's internet giant and online games services provider NetEase, Inc., on Friday announced the pricing of the initial public offering (IPO) by its online education subsidiary Youdao, Inc of 5,600,000 American depositary shares (ADSs), at US$17.0 per ADS, within the expected range of $15 to $18 a share. The company begins trading on the New York Stock Exchange (NYSE) today under the ticker symbol "DAO." Citi Group Global Markets, Morgan Stanley, Credit Suisse, CICC and HSBC acted as lead managers on the deal.
Youdao has granted the underwriters an option, exercisable for 30 days from the date of the final prospectus, to purchase up to an aggregate of 840,000 additional ADSs to cover over-allotments.
Youdao is the first company going public in the US since 9F Inc., a digital platform integrating and personalizing financial services, made its public debut on NYSE on August 15 this year.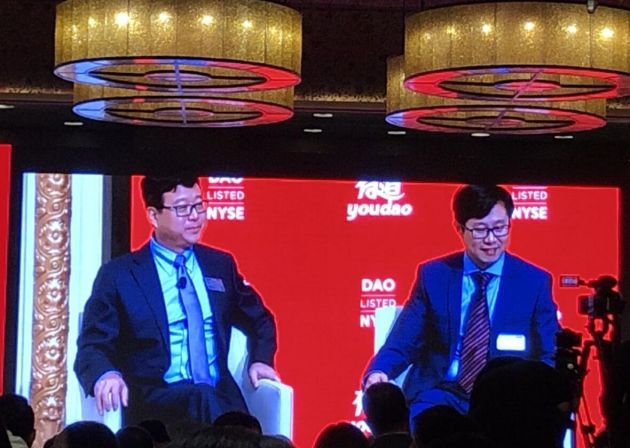 Zhou Feng, CEO of Youdao, described the company's debut on the NYSE as "a beginning of a new semester". He published an open letter on early morning today, saying that "Youdao becomes a publicly-traded company since today, meaning that it becomes more transparent, but at the mean time it should shoulder more responsibilities." How to shoulder more responsibilities? Zhou said that ""In my opinion, there will be little to change but more to stick to. Each Youdao staff should insist on developing good products and providing good services."
Youdao developed more than ten products in four categories since 2006, including online learning tools (e.g.,Youdao dictionary, Youdao cloud note and Youdao translate), intelligent hardware (e.g., Yodao dictionary pen), online course (e.g., China MOOC), and interactive learning applications (e.g., Youdao spoken English). Zhou said in the letter that "From the birth of Youdao, we hope to leverage the Internet and technology to bring value to our users. It's been 13 years since the foundation of Youdao, but it is a patient company. A famous saying from Nasdaq says that 'Any company can be listed, but time will tell the tale'. Youdao will focus on the long-term business growth, and we will protect our ability of creating value, which I believe is the foundation of the company."
Concurrently with and subject to the completion of the IPO, certain investment funds managed by Orbis Investment Management Limited have agreed to purchase from Youdao a total of 7,352,941 Class A ordinary shares at an aggregate investment amount of US$125 million, in a private placement transaction pursuant to exemptions from registration with the U.S. Securities and Exchange Commission (the "SEC") under Regulation S of the Securities Act of 1933, as amended.
(Cover image credit: Sohu)