"Life is like a box of chocolates. You never know what you are going to get." The famous Forest Gump line also works for blind box, the latest trend that is taking over China by storm, reaching into the pockets of millions of collectors.
Founded in 2010, Pop Mart is one of the most famous blind box brands/retailers in China. The Beijing-based company started just like hundreds, if not thousands creative lifestyle brands, but later on saw the sales of its designer toys increased dramatically. In 2015, the company switched gears to compete in the designer toys market almost exclusively, with a focus on the blind box model, and became the first home-grown brands to ever capitalize on people's growing toys collecting addiction.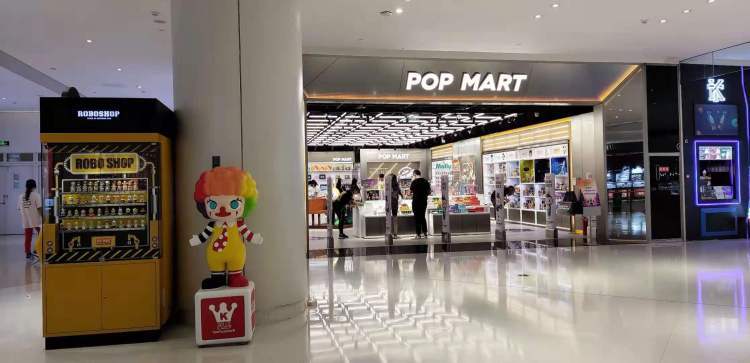 Besides Pop Mart, 1983 Club is another leading designer toys retailer in China. The company was able to secure Luckin coffee and its brand ambassador Liu Haoran, a very popular male actor in China, to launch a collaboration blind box series as part of Luckin's campaign to promote its newly spun off tea business. During the campaign, Luckin's app, which die hard fans and customers used to purchase the collaboration series items, crashed in just 10 minutes after sales started.
The idea of blind box originated in Japan during the 80s. By then it is called Fukubukuro which means "fortune bag" in Japanese. Customers pay a fixed price, usually 10,000 Japanese Yen, and may test their luck since goods well north of JPY 80,000 to 90,000 worth such as digital cameras and luxury jewelries, and sometimes even vouchers for a car can be found in these bags.
In China, the blind box market became the test bed for toys, in which designers pitch for the chance for their babies to become viral. When Wang Ning, CEO of Pop Mart, posted a question on Chinese social media Weibo in 2016 , asking his followers what future models they would like to see, about 50% of them answered "Molly". Pop Mart then found Kenny Wong, and cut a deal with the Molly designer to get an exclusive right to mass produce and sell Molly figures through its approved channels.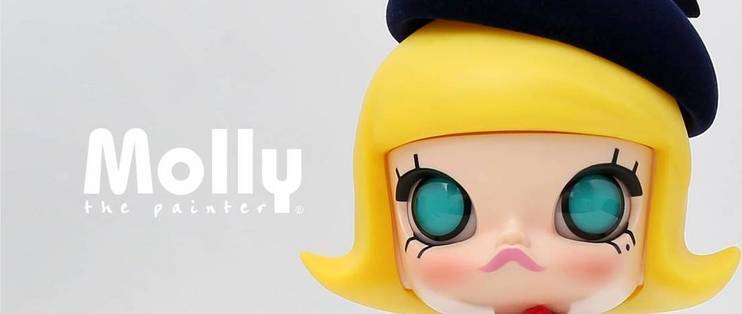 The first batch of Molly blind boxes sold out immediately upon releasing. Following Pop Mart's steps, other shops selling creative products began to enter the blind box market, carrying popular series besides Molly, such as Pucky, Little Amber, Labubu, and as many as 20 more. Even popular memes on WeChat including Budding Pop, shown below, was developed into blind box figures.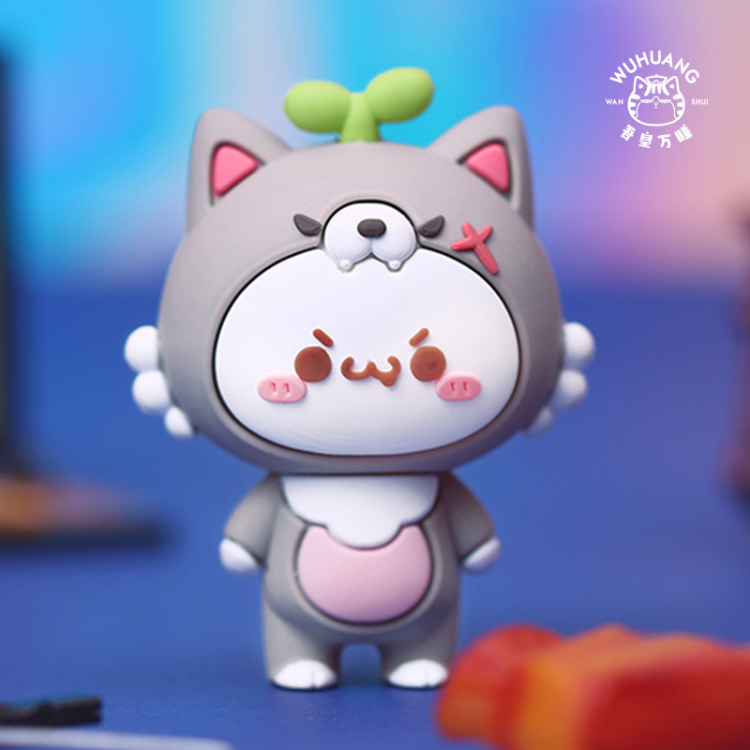 The expectations of unknown is part of blind boxes' magic that gets collectors, mainly young adults, addicted to it. Some collectors say their body generates dopamine, the chemical known to cause pleasure, when unboxing a blind box.
However, for the most die hard collectors, they see value in collecting the whole set of a certain series. Companies behind these blind boxes often release them in the Chinese zodiac patterns, which essentially translates to a dozen for a whole set. The catch, however, is that there's usually a limited figure with special decoration coming out every 12 series, making treasure hunting a part of the blind box collecting experience. Die hard collectors are known to spend hundreds of thousands of RMB on them. Two of the collectors PingWest interviewed (see original Chinese reporting), a couple from Beijing, China spent CNY200,000 ($28,300) on collecting blind boxes in four months. A 60-year-old man spent a total of more than CNY700,000 ($100,000) within in only a year.
The desire of blind box lovers to collect a full series resulted in blind box scalping, raising the price of a blind box from CNY59 ($8.35), to several thousands, sometimes up 30 times. In fact, blind box scalping has become a legitimate business, after the scalpers left more regulated markets such as show tickets and iPhones, and entered the booming new toy industry.