After transforming the way Chinese people hail rides, order food and do banking, advanced technology is aiming at classrooms this time.
Widely reported by the media during the past few weeks was that facial recognition technologies made by Megvii was deployed in two classrooms on China Pharmaceutical University's campus in Nanjing, Jiangsu province, to improve attendance, causing privacy and other surveillance-related concerns.
Pictures of the system exhibited the technology's ability to recognize when students are losing attention or starting to fiddle with their phones. The company claimed that the pictures were merely conceptual and that its technologies in classrooms focus more on school safety.
The system will be used at the university gate, as well as at entrances to the dormitory building, library, lab and classrooms.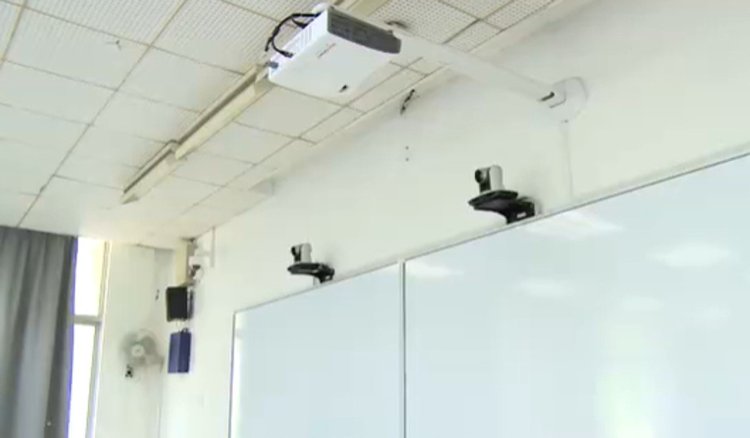 Facial recognition is just a start. A lot of new technologies have been making its way into school campuses in China, including smart chalkboard and virtual and augmented reality, enabling middle schools and universities to transform into digitally connected campuses that are benefiting students, staff and surrounding communities.
New Oriental (NYSE: EDU), a private education provider in China, has partnered with LeEco to co-develop VR-based lesson. Giving users access to the company's English lessons in the form of 360° virtual reality video when using the latter's smart TV or smartphone app. Beijing Normal University are also working with technology startups and the Beijing Film Academy to develop a virtual practice platform for their students.
In Hong Kong, Heung To Secondary School (Tseung Kwan O) has introduced a set of education solutions based on augmented reality technologies to enhance student's learning motivation for Chinese history. According to Chan Siu-ling, head of the school's Chinese history department, AR historical galleries have been set up on campus, allowing students to use an app on their tablet's devices and access different multimedia materials such as videos for Chinese history by scanning different checkpoints in gallery.
These individual trials are in line with a larger push by China's education authorities to give teachers and students more advanced tools. China's Ministry of Education is establishing virtual reality labs in universities to better train teachers and enable students to take on innovative projects.
Last week, video clips of interactive blackboards being used in a Chinese classroom gone viral on social media websites including Twitter. The clip demonstrated how the lecturer could use a finger to draw a cube and experiment with adding colors, rotating the 3D shape using his finger, all within a few seconds. The technology is likely still in testing phase, but its potential to be widely adopted is clearly demonstrated.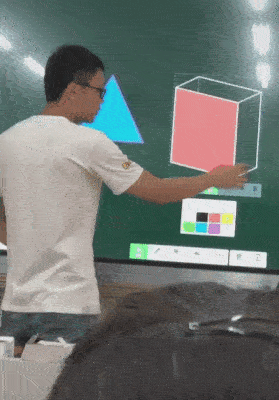 By leveraging advanced technologies, modern-day campuses in China is stepping up the effort to improve operational efficiency and learning experience lower operating costs, strengthen security and safety. However, the unsupervised overuse of advanced technologies and data on campus have also been met with criticism and general concern regarding student privacy and data security.
On September 5, China's Ministry of Education said at a press conference that it plans to regulate the use of facial recognition and other technologies in school .
The authorities' plan to curb facial recognition technology in campus came just a few days after Chinese citizens criticized the Megvii pilot project at China Pharmaceutical University.
"We need to be very careful when it comes to student's privacy. Don't collect student's personal information when not necessary. We will try to collect as little as possible if we have to." Lei Chaozi, the Ministry's director of science and technology said on September 5.
Peking University have been using facial recognition to verify students and staff entering its campus without displaying his or her ID card. Tsinghua University, another top university in China, implemented a new rule recently that requires visitors to register via the "Visit Tsinghua" mini program on their WeChat app, which would scan their faces.
Elsewhere, the use of facial-recognition technology is soaring in China, where it is being used to increase efficiency and reinforce security. Cameras are used to catch criminals, track people's actions and predict crime.
A few of China's leading artificial intelligence companies are capitalizing on this trend, including Megvii, which just filed for its IPO in Hong Kong last month, and SenseTime, another startup with Alibaba and SoftBank Group as its backers and valuing over USD 7.5 billion as of Sep., 2019.