Citing two sources, Reuters reported on Monday that a Huawei fully-owned U.S. entity is cutting ties with its parent company, likely in order to avoid losing research partnerships with U.S. universities.
Futurewei Technologies, the single largest U.S. research arm of Huawei, is now distancing itself from the Chinese telecommunication conglomerate. Reuters reported that Futurewei has been moving its own employees into a new IT system and ordering them not to use Huawei name, logo anymore, while prohibiting Huawei employees from showing up in their office, which until recently was shared with Huawei.
Futurewei's office is located in Santa Clara, CA in the heart of Silicon Valley, at the southeast corner of Central Expressway and San Tomas Expressway. Its office buildings had Huawei logos on them most recently, and a Monday afternoon visit by PingWest has found out that those logos are still there, except for a single building in a corner that was registered on Google Maps as Huawei Building E.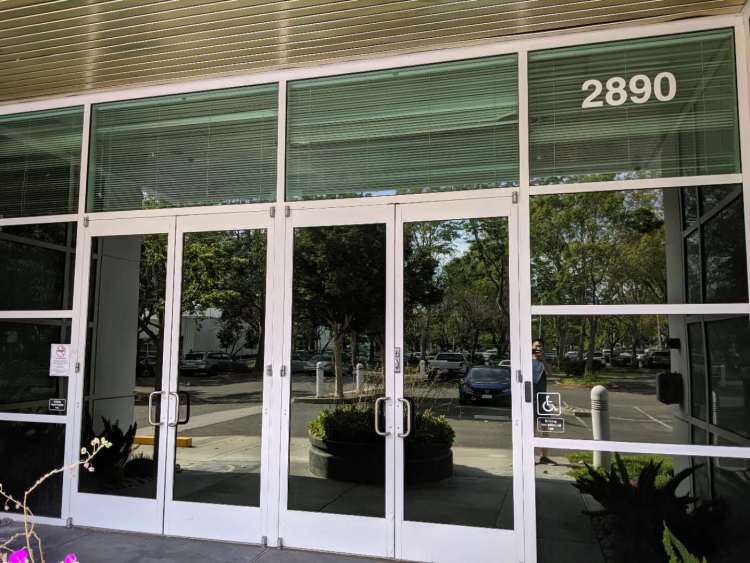 The logos on the glass gates on that building's entrance were removed and a glance into the entrance was not possible due to pieces of black cloth blocking it from within. Office spaces and furnitures within the building is tidily managed but the building itself is vacant.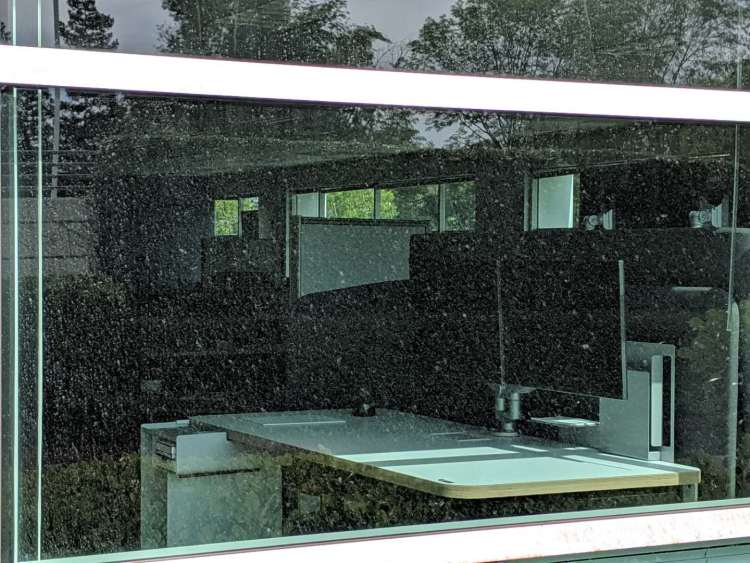 Previously, Futurewei did not have its own brand name or company logo. It's office in Santa Clara was commonly referred to as Huawei's USA office according to local professionals. Futurewei's employees also identified themselves as Huawei employees.
After the separation, Futurewei's ownership situation has remained unchanged. The subsidiary company is tasked with developing core technologies such as 5G communication and smartphone components, according to its patent filings.
Huawei's being put onto the U.S. Department of Commerce's entity list of export control in May started a wave of actions with negative impacts against the company. Google had to sever its existing licensing business with Huawei which might cause Huawei smartphones' inability to use Google softwares such as Gmail and Google Play. IEEE, the world's largest technology collaboration and standard setting organization, temporarily suspended Huawei's membership in order to comply with the Commerce Department's ruling.
Futurewei is not currently on the Department's entity list due to its legal status as a U.S. entity, though A VOA Chinese report in January, 2019 showed that the Department of Commerce has decided not to renew export licenses held by the company, effectively forbidding the company to export technology to its parent company in China. Futurewei had held these export licenses since 2014.
One reason for Futurewei's move to cut administrative ties with Huawei is to maintain its current research partnerships with the U.S. academia.
UC Berkeley stopped working with Huawei on all levels including funding and any research activities in May this year, while still keeping its research relationship with Futurewei employees who are U.S. citizens and legal permanent residents. Fundings from Futurewei was not accepted anymore. The university took nearly 8 million U.S. dollars from Huawei and Futurewei since 2017.
Other schools with research partnerships with Huawei or Futurewei made similar decisions but opened different sized windows for the two companies to continue the relationship. For instance, Stanford University decided to suspend fundings from both companies but let employees of them continue to work with university personnel. Just before Stanford's suspension in Futurewei's money, John Ousterhout, a professor of that university had anticipated his funding from Futurewei to be increased from $500,000 to $2 millions annually.
Through Huawei or Futurewei (or both at the same time), the Chinese telecommunication giant also partnered with MIT, Princeton University, UT Austin and many other top universities in the U.S. Generally speaking, these universities tend to be cautiously optimistic about working with Huawei or its subsidiaries.
However, after Futurewei's attempt to distance itself from its persecuted parent company, it is still unclear if the Commerce Department would grant it a pass.