Baidu's share price plummeted last month after the Chinese search giant reported its first loss since 2005. As of June 6th, Baidu closed at USD108.89 per share on Nasdaq, trading 30% lower since its Q1 2019 results released on May 16th, and a whopping 62% below its all-time high.
Once dubbed the "Google of China", Baidu has long fallen behind the other two rivals of its class. Together with Alibaba and Tencent, the three top-tier internet companies were collectively known as "BAT", with each taking up several key sectors in the tech business, such as search, e-commerce, and social network. However, with the prosper of newly-founded startups such as Bytedance taking a shot at becoming their own version of internet giants, and Alibaba and Tencent's ongoing progress to reinvigorate themselves, Baidu is now in a more dangerous place than ever. New rivals are siphoning off new capital to finance new services , capitalizing on the social networking apps contain a group-buying service with cheap products to drive future growth.
Market capitalization say it all: As of June 10th, Alibaba and Tencent are on the same pace, valuing 420 billion and 406 billion U.S. dollars respectively, while Baidu's worth is nine times less than its former rivals at less than $40 billion. Even Bytedance has a valuation no less than $75 billion after its last private funding round by the end of last year, and is still growing. In Essense, Bytedance has become the "B" in China's "BAT".
Baidu's disappointing financial quarter is a warning sign that the growth of the company's core business, which is search ads, continued to slow while the company must kept spending to maintain current market share. In the meantime, due to some search ads grey area such as unregulated hospital and medicine ads being brought to the regulating body's attention, Baidu's ads business is facing difficulties to keep up with the revenue stream.
In order to offset continued decline in its core search and online advertising business, Baidu re-centered its focus and began relocating its resources dozen times during the past 5 years, shifting itself from a search company to smart hardware and AI company.
Continued deceleration in core businesses
Management blamed losses mainly on government scrutiny on content, slowdown in China's technology sector and uncertainty in the macroeconomic environment.
"Things were changing dramatically over the past months; the whole supply chain is under pressure to develop to be more efficient. Macroeconomic environment uncertainties, tighter government control on content and fierce competition are all adding up to bring us more challenges," Robin Li, founder and chief executive of Baidu said in an earnings briefing.
The weak explanation for its first-ever loss in 15 years highlights what is becoming obvious to investors - that Baidu's leadership has no coherent plan to fix what's wrong with the core business.
"Investors started to worry about Baidu when the growth of the company's core search and advertising business continues to slow down. It seems that the company's management team have no strategy to offset the continued decline in Baidu's core business," Sun Yan Biao, an analyst at market consulting company iResearch told Pingwest, "Instead, the company is diversifying away from the core search and advertising business."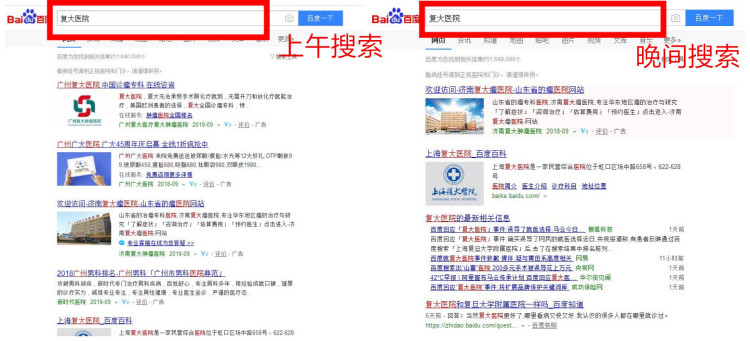 For example, Baidu ramped up its effort in original content business, and cost of revenue surged 47% to CNY6.2 billion (USD897.2 million) in Q1 2019, which was attributed mainly by aggressive investment in new content for Baidu's video streaming platform iQIYI (NASDAQ: IQ).
Netflix-like iQIYI is the second largest contributor to Baidu's revenue after search ads. Baidu owns a 58 percent stake in iQIYI after the latter's IPO in March, 2018. In the recently released Q1 results, iQIYI also reported a net loss of CNY395.7 million (Approx. $63.1 million), which was down from the corresponding period of last year.
"Considering fierce competitions from Tencent video and Alibaba's Youku, I think such large investment into iQIYI is necessary for its video unit to cement its leadership position in the online entertainment market in China," Sun said.
Senior Management Overhaul
Baidu does not have a good track record of retaining talents. The company most famously got rid of Lu Qi, a former executive from Microsoft well respected in the industry, after only one year of bringing him onboard.
The disappointing fiscal first-quarter triggered yet another radical management change. This time, a 14-year Baidu veteran had to leave the company.
Xiang Hailong, a Senior Vice President and leader of Baidu's search business, quit his job moments after Baidu's Q1 2019 financials were announced and was said to have stunned many co-workers. Came onboard after the company he helped found was acquired by Baidu, Xiang survived many Baidu internal restructuring and executive reshuffle in the past for that the business he led has always been highly profitable and crucial to the search giant. Xiang was also a member of Estaff, the top decision-making body inside Baidu.
Along with Xiang's departure, four other high level executive also submitted their resignation.
Robin Li promoted Wang Haifeng, a top scholar in deep learning and computer linguistics, to the position of Chief Technology Officer, even though Wang still heads the two old departments he has been heading for over a year now, the Artificial Intelligence Group and Technology Group.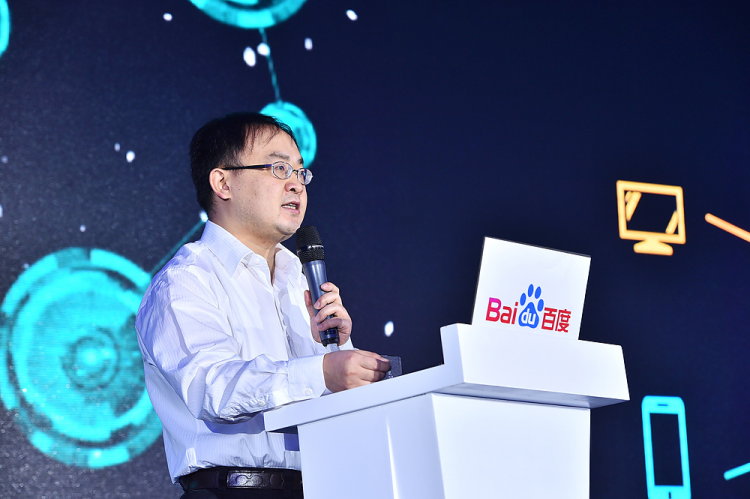 The person who replaced the company veteran Xiang was Shen Dou, an executive put in charge of many different businesses in the past and the mastermind behind Baidu's successful content publishing platform Baijiahao (much like WeChat Official Accounts and Medium). Shen now heads Mobile Ecology Group, a restructured group mainly consisting of the previous search business, and gained the Estaff status.
Along with Wang and Shen's promotion, a few new executives was brought up internally and in from outside to change Baidu's culture yet again.
Baidu declined comments on the management changes when contacted by Pingwest.
Most analysts were bullish on Baidu's future when Google retreated from the market a decade ago. However, times have changed. Slowdown in online advertising (both PC and Mobile) is increasingly hurting Baidu, causing its growth rate continues to slow.
"An innovative company like Baidu need some reinvigorating to stay ahead of the curve. Its leader has signaled his intention to bet Baidu's future on AI revolution, hoping they can be counted on to pay dividends in the future," Sun said.
Baidu is trading at extreme discounted price, which has gone from its Oct 2017 peak $262 per share to $108.89 per share as of June 6 2019, its market cap has shrunk by nearly half from its prime.
"It is hard to say whether Baidu can made a great comeback in short term, considering the fact that the increasing competition from newly emerged rival such as Douyin in the short video and Toutiao in the news feed market (both of which are owned by Bytedance), management team has to find a strategy to address core problems such as falling growth rate and high cost of revenue," Guotai Junan Securities claimed in a report, "Baidu's dominance in China's search market, combined with its future growth engine such as machine learning, autonomous driving should see the profit returned in longer term."