Earlier this month, U.S. database and cloud computing company Oracle laid off 900 people from its R&D Center in China which had about 1600 workers, amid ongoing trade war between the two countries. Employees who were laid off were mostly working on R&D posts, while the ones whose jobs were left unharmed are mostly sales people.
The massive layoff did not come as a surprise to many of those affected, since they deem much of their work non-essential. A number of current and former employees confirmed to PingWest that Oracle usually dispatches R&D works that are far from the company's core technologies to centers in China.
In the meantime, Oracle's de facto retreat from China was not a surprise as well. Analysts have long attributed the decline of Oracle's business in China to the accomplishment of "De-IOE", which started within Alibaba, a major former customer of Oracle's.
In 2008, Wang Jian, a former assistant managing director at Microsoft Research Asia, joined Alibaba as Chief Architect, and proposed to the growing Chinese e-commerce company the plan that ultimately rendered global tech giants IBM, Oracle and Dell EMC irrelevant in China's booming tech industry.
Known as "去IOE化" in Chinese, the name came from the initial letters of the three U.S. companies. The plan essentially forced Alibaba to research and develop its proprietary or open sourced alternatives in order to reduce dependency on IBM's minicomputers, a form of small-sized mainframe computers, Oracle's database solutions, and EMC's data storage technology.
After only five years, technologies from the three U.S. companies as well as others, could not have been found in Alibaba's core technology stack. A year later in 2014, Chinese government adopted the strategy of "De-IOE", resulting in stock prices of related companies skyrocketing. Wang Jian is now Alibaba's Chief Technology Officer and a Representative in People's Congress in China's Zhejiang Province, where Alibaba's headquarters is located.
In recent years, Oracle's performance has not been good. A senior programmer who left Oracle's China departments four years ago told PingWest anonymously that "in order to beautify the financial results and cater to people on the Wall Street, Oracle had to fire employees.
The crisis has been lurking for quite a long time. With the accelerated rise of big data and cloud computing in China, an increasing number of enterprises are starting to replace conventional data centers with cloud service.
Larry Ellison, CEO of Oracle, did not realize the seriousness of the problem until 2013; at that time, he began to promote the transformation of the entire company to the cloud service, changing company slogan from "Software and Hardware Engineered Together" to "Integrated Cloud Application and Platform Service," highlighting the core position of the cloud computing business.
Comparing to the other U.S. and domestic competitors, Oracle's market share in China is basically non-existent due to the fact that it is late in the cloud computing game. Although according to Wu Chengyang, Oracle's Vice President, the company was still the market leader in China in terms of database solutions by 2015. "We are still alive," Wu joked when speaking at a conference in 2016.
However, its lead in the database market is shrinking. According to Gartner, although the commercial database market capacity reached nearly $30 billion in 2014, it will slump to about $22 billion in 2021. Currently, open source and cloud-native databases, usually developed and offered by cloud computing companies themselves, are catching up in the race.
Oracle as a company may still be alive. But its end in China is already near.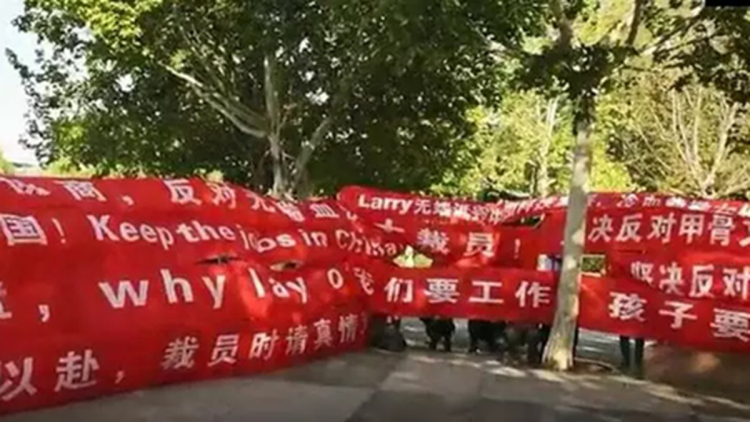 Oracle was kicked out of cloud service market by Alibaba, the former major paying customer of its own.
One reason Chinese companies are replacing legacy systems from companies like Oracle is to save on maintenance costs. People from Chinese tech companies historically have been complaining that they believe the supplier pricing mechanism is confusing and opaque. Other reasons include insufficient localization help from companies selling legacy solutions, and the limited scalability of their solutions. In China's fast-developing tech industry, the need to scale up to serve more and more users means that legacy solutions just cannot cut it.
But the main reason Chinese companies are turning their backs on providers like Oracle, is undoubtedly political. Increasing friction between China and the U.S. in terms of intellectual property protection and the risk of a tech embargo (like the one Huawei is currently experiencing) have been troubling homegrown tech companies for a long time.
As a result, domestic companies ditched their fantasy of foreign technologies being more advanced, and turned to support domestic solutions, which are said to be safer, easier to integrate, and of course relatively lower in price. Generally speaking, this approach is more in line with the key ideas which Chinese government has been promoting for years, such as independent domestic R&D, data security, etc.
By starting the De-IOE revolution, Alibaba gained a technical advantage, as well as influence in the Chinese tech industry by developing its own cloud computing services and open sourcing many solutions it came up with . As a result, many Chinese companies, including those in the State-owned Enterprise realm, became Alibaba's customers, enhancing the Hangzhou-based company's leadership in the tech communities.
Oracle studied the De-IOE trend, but came to the result that the domestic companies are merely "reinventing the wheel", and asked customers to instead choose its more mature technology.
The current top three cloud providers in China are all domestic companies, according to an article published by CCIDNet citing reports from IDC. Alibaba Cloud occupied 43% of the entire market during the first half of 2018, maintaining its top spot three years in a row. According to data provided by the company, about 50% of listed companies in China and 80% of local startups are paying customers of Alibaba Cloud.
Tencent Cloud ranked second, accounting for 26%, followed by China Telecom with 11% of the market.
In the same report, Oracle was classified as "others", occupying a minimal market share with the rest.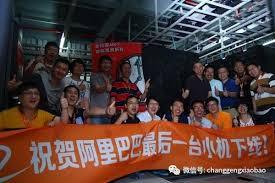 It's worth our time to write and yours to learn about what would be the fate of those fired from Oracle's China R&D Center, and why.
For a long time, employees of Oracle China are highly sought after in China's tech job market due to the high standard of recruitment implemented by the once world-class tech giant. That was when China's tech industry just began to show its potential, and there aren't many good tech workers on the market. Many of those graduated from top universities in China with Master's degrees in computer science and electrical engineering-related fields went to Oracle, for higher salaries and a promise in better life.
But that time is long gone now, and China's many domestic tech companies have produced generations of tech workers who've worked on the forefront of a mobile internet and artificial intelligence revolution the world has never seen. All of a sudden, Oracle employees who've spent their prime time on developing and maintaining legacy technologies, just aren't that popular on the market anymore.
This pattern we suggested can be justified if we compare Oracle's recent layoff with those of other U.S. companies'.
Motorola laid off most of its R&D personnel in its Beijing office back in 2012, during the time China's domestic smartphone industry just began to prosper. Many of those laid off can now be found on important positions in companies like Xiaomi and others. The same happened to former employees of Yahoo's Beijing office during 2015, when the U.S. tech company's local R&D center was shut down. They were so welcomed by a wave of recently-founded internet startups at that time, that they could walk a few steps outside of their former offices and find a freshly set-up recruiting site.
But when it comes to Oracle, things are much different now. China's tech industry has grown so fast that at one time, the venture capital backing it could not have kept up.
Another reason contributing to former Oracle employees' ill fate, is that the job market consider them unfit for the fast-paced tech industry in China.
A former employee who was laid off this month wrote on V2EX, a popular forum for Chinese tech workers, that he has been doing technical customer service for almost three years, and Oracle has provided a relaxed working environment, which makes him no longer good at coding. "I am satisfied with the severance package," he wrote, "yet when I think of my mortgages, emotions come out, and the plan of my life has been rewritten," said the employee.