The Longhua Pharmacy, located near Harbour City, Hong Kong, is known for its cash-only policy. It's an unyielding requirement. However, customers from mainland China are forever visiting the store due to its lower prices. Over the May Labor Day holiday, however, Longhua was accepting the two major mobile payment apps from the mainland, Alipay and WeChat Pay. (Credit cards are still not an option here.)
Thanks to the robust purchasing power of Chinese tourists, Alipay and WeChat Pay have been increasingly accepted by merchants outside Mainland China.
The Labor Day holiday this year was extended to four days, from May 1 to May 4, and various countries and regions have been trying their best to "please" Chinese tourists who travel abroad.
According to Ctrip, the largest online travel agency in China, over 6,000 merchants from 45 countries worldwide have offered coupons for Chinese visitors on the platform, with the highest discount of 25%. Based on the company's data, the most common coupon has been downloaded 1.28 million times.
Over the holidays, the number of tourists rose by 51% compared with the same period last year, among which outbound tourists increased by 63%. Hong Kong, Thailand, Japan, Korea, Malaysia, etc. are the most highly sought-after outbound travel destinations.
More than 4.24 million individual trips to Hong Kong occurred through the control point during the four-day holiday, according to the Immigration Department of China's Hong Kong Special Administrative Region government.
In Hong Kong, the per capita consumption of mainland tourists while visiting the city rose by approximately 30% over the four days, which is more than for other outbound destinations, according to Alipay's report. One in every three Hong Kong residents is using Alipay HK, the localized version of Alipay; while, the mobile payment option is accepted by one in every two stores in the city.
Since graduating from Hong Kong Baptist University, Zhao Qi has worked for a local insurance firm for three years. He told PingWest that the market shares of Alipay and WeChat Pay were swiftly expanded in 2018. Currently, quite a few of stores in places where tourists are concentrated, such as Mong Kok, Causeway Bay, and Tsim Sha Tsui, have adopted the two mobile payment methods, he added.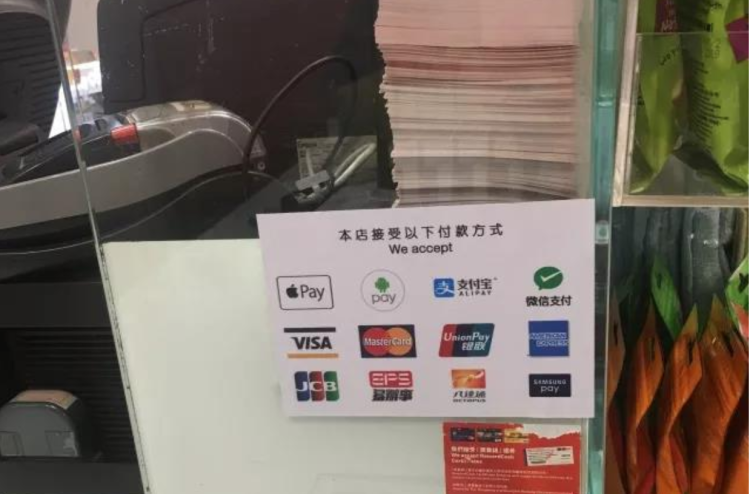 In September 2017, Changhe Group, owned by Li Ka-shing, one of the most influential entrepreneurs in Hong Kong, announced that it would operate Alipay HK in cooperation with Alibaba's Ant Financial.
Later, in October 2018, Tencent seized a significant backer—Sun Hung Kai Properties, a real estate giant in Hong Kong. The two parties jointly implemented Hong Kong's largest mobile payment promotion program with 13 million HKD. WeChat Pay is promoted at more than 23 shopping malls controlled by the real estate giant.
According to Zhao, almost everyone has a credit card, and the banks are always offering promotions. More importantly, plenty of merchants accept the Octopus Card, a reusable contactless stored value smart card for making electronic payments online or offline in Hong Kong. These external conditions have left less need for Alipay and WeChat Pay than in the mainland.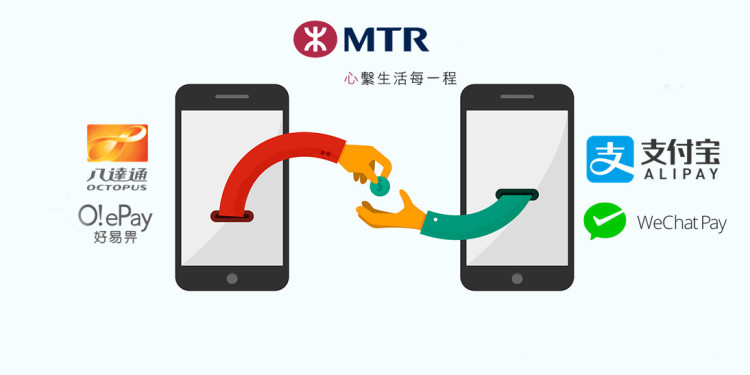 Xing Yiran, who has lived in Shenzhen for 10 years, goes to Hong Kong several times a year and observes that mobile payments are being received by an ever-widening number of stores. Even the Octopus Card can be recharged with Alipay or WeChat Pay, so it's not necessary to exchange HKD in advance—if mobile payments are rejected by the retailers, you can swipe your card.
"During the Labor Day holiday, I went to Hong Kong for shopping, and just brought my smartphone with me. Because I hang out with my friends in Tsim Sha Tsui, mobile payments are accepted almost everywhere," Xing added.
"Nowadays, basically all Hong Kong shopping malls accept mobile payments because mainland tourists are too influential," Zhao said. "Over the four-day holiday, shopping centers like Harbor City and Sogo offered a special discount to users of Alipay or WeChat Pay. When I was standing in line to pay for my shirts, the people in front were holding smartphones and waiting to use mobile payments."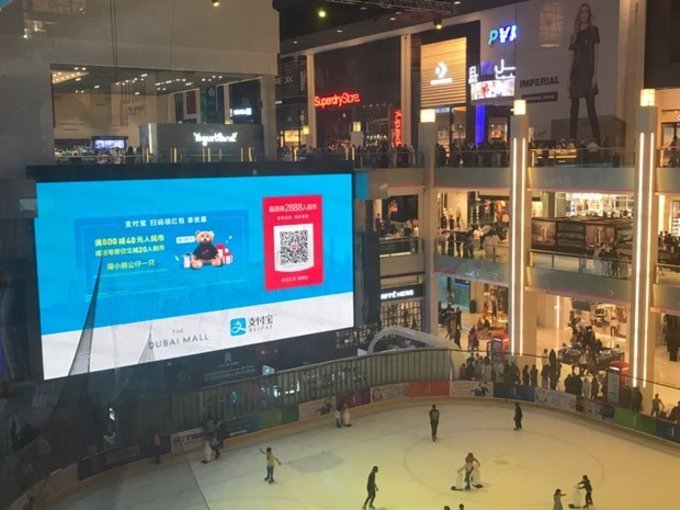 However, it's not just Hong Kong. The two mobile payment giants have entered the Dubai market and have been received by influential shopping malls and tourist attractions in the most populous city in the United Arab Emirates (UAE). Whether it is WeChat Alipay or Alipay, the payments can be automatically converted from yuan to local currency during the transaction.
In terms of per capita outbound spending, the UAE ranks first in Asia with $483.12 (3,275 RMB) per visitor, followed by South Korea and Japan, according to Alipay's report.
Prominently in Japan, local merchants have accelerated the access to Alipay, which directly motivated a 25% increase in per capita consumption by Chinese tourists. Alipay and WeChat Pay are available at major shopping centers and convenience stores like 7-11, Lawson, and Family Mart.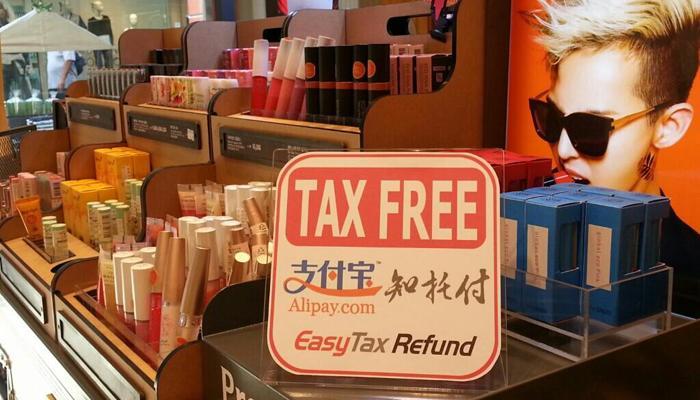 However, Alipay has been more successful in opening up overseas markets than WeChat Pay, as it not only supports mobile payments but also offers tax refund services and coupons for users.
In addition to making overseas purchasing more convenient, Chinese Internet firms are also improving the way tourists travel.
"I used Uber or Lyft when I was traveling abroad, and it's hard to believe that I can call a taxi with the help of Didi in Kyoto, Japan. But in fact, I did it on this holiday," said Qu Wei, an independent architect." After all, it is Chinese software, and the user experience is better."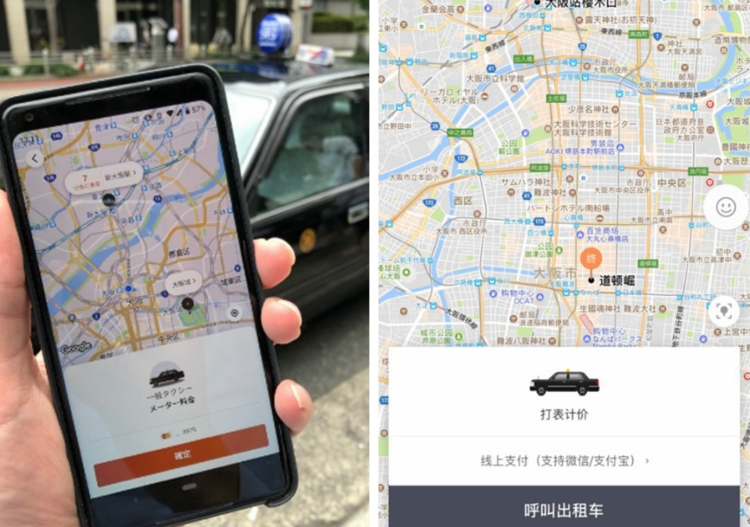 In September 2018, Didi Mobility Japan, a joint venture established by China's Didi Chuxing, the Chinese equivalent of Uber, and Japan's Softbank, launched its online taxi-hailing service in Osaka, the second largest city in the country. Then, in April of this year, Didi Mobility Japan got operating permissions from Tokyo and Kyoto.
With the launch of the online taxi-hailing service in Japan, Chinese users who travel to Japan can use the domestic version of Didi to hail a taxi.
"In order to seek inspiration, I often come to Japan. Mobile payments from China are quite common in tourist cities, yet, the entry of Didi amazed me, considering the Japanese government stringently controls the car-hailing services," Qu said.
Adding a Chinese-to-Japanese translation function for in-app information and providing bilingual customer service, Didi's Japan venture allows tourists to use their services more smoothly. More than this, the company officially claims it will deploy services in another 10 Japanese cities in 2019.
Didi is not the only Chinese firm which tries to better the transportation services for tourists; Ctrip has also taken a fancy to the overseas transportation business.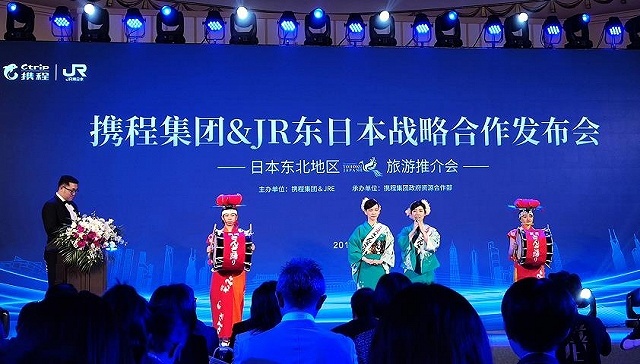 According to the strategic cooperation between JR-East (Japan Rail) and Ctrip, railway tourism products will be jointly promoted by the two parties; meanwhile, online ticket sales of the Japanese railway company will also be available on Ctrip. Users can purchase the train tickets from mid-May, and retrieve the tickets at an airport pick-up point or request express delivery to their hotel.
At present, the travel service giant has operated storefronts in Kuala Lumpur and Dubai to provide on-site consultation, travel product reservations, and overseas SIM cards.
China's influence in the tourism industry has continued to scale in recent years as a rising number of Chinese people travel abroad, and as a group, they've spent more heavily overseas than tourists from any other country.
Although the amount of Chinese outbound travelers is growing, compared with the total population, it is still a small fraction, and the average travel distance per Chinese overseas visitor is only 105 kilometers, lower than that of Canada, the United States, Germany, and many other countries.