Aqara has recently unveiled its new entry-level Camera E1 to the global market, offering noteworthy AI features to bolster home security.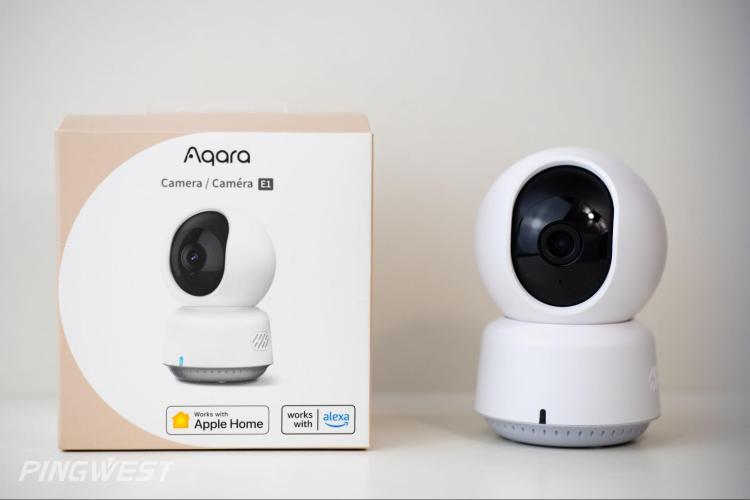 With a clear target market for this product, Aqara has retained the most essential features while incorporating major smart home platforms, including Apple. Moreover, it comes with an attractively low price tag.
After spending several days testing a unit that Aqara sent me, I can agreeably state that it met my expectations. The Camera E1 delivers a stable connection, a large view, and powerful object tracking features. I must confess, I was even overwhelmed by its assorted offerings, as it took me some time to explore and toggle around with various settings and offerings.
And here's my quick take on Aqara Camera E1:
TL; DR
Fors:
Sleek design
Work with major platforms
Seamless setup
Flexible installation
Appealing price tag
Rich AI features
Againsts:
Lack of built-in Zigbee gateway
Wi-Fi 6 without 5 Ghz support
The camera boasts a sleek black-and-white design with a rounded body that subtly blends with most decoration styles. This unobtrusive design is crucial for such devices, and this camera meets that need just right.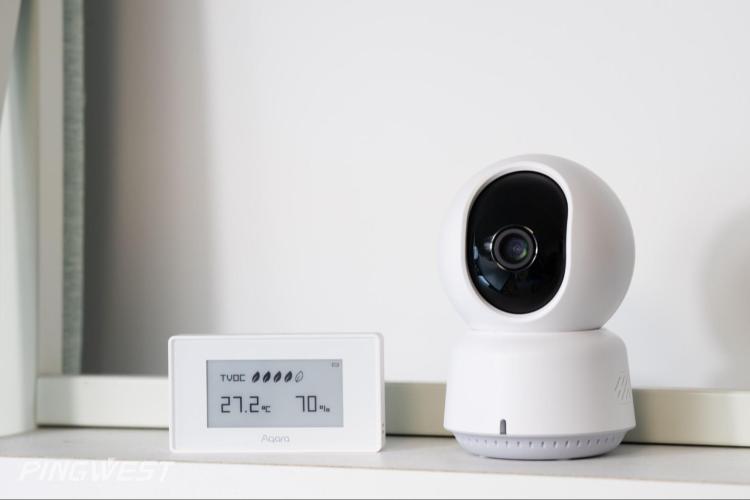 The device, resembling a snowball perched on a stand, can horizontally and vertically adjust its main part, offering a 101-degree view angle.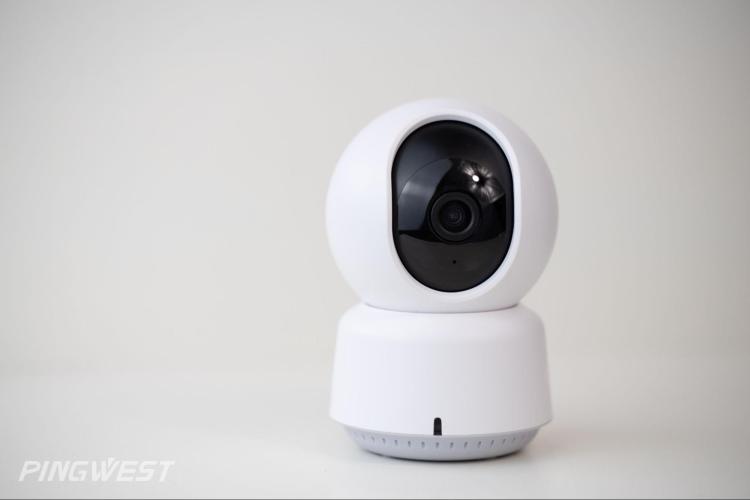 Aqara has streamlined the pairing process for the camera. Now, the app detects the device as soon as it's powered on, like Google's seamless pairing experience.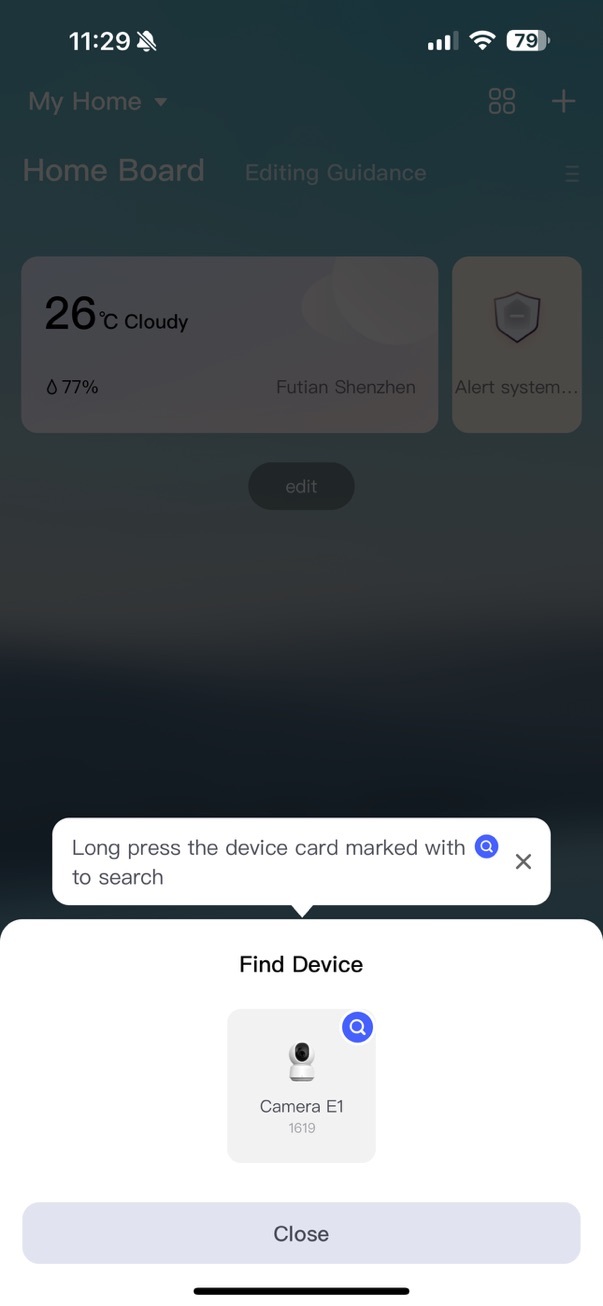 Throughout this process, verbal guides, played from the built-in speaker, keep you informed about what's happening. This feature is a small detail geared toward enhancing accessibility.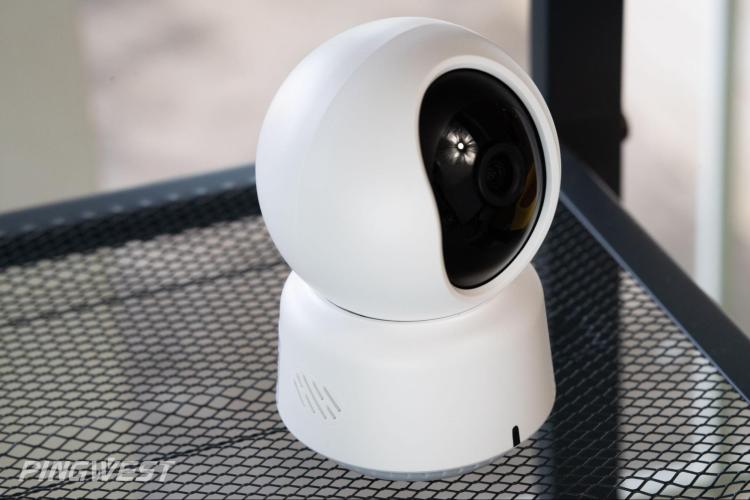 However, the need to scan a QR code to proceed is somewhat redundant. This could easily be replaced by simply pressing the reset button, especially as there are actually two QR codes featured on the device's body, and one is for later adding to Apple Home. Despite this, the streamlined pairing process marks a considerable improvement, eliminating the need for multiple taps and device selection.
It should be noted that despite Aqara's claim of Wi-Fi 6 capability, this device only supports 2.4 GHz Wi-Fi.
When it comes to installation, the camera offers flexibility. Whether you prefer placing it on a shelf or hanging it vertically on the wall using nails, the camera adjusts itself to accommodate various installation methods. Once it boots up, it performs a self-positioning test to tailor its positioning.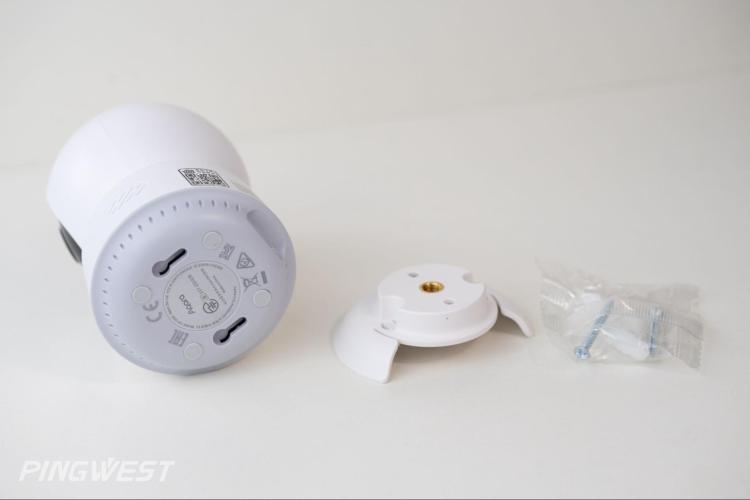 The Aqara security camera comes with an ultra-soft USB cable included in the box, which is excellent for easy cable management.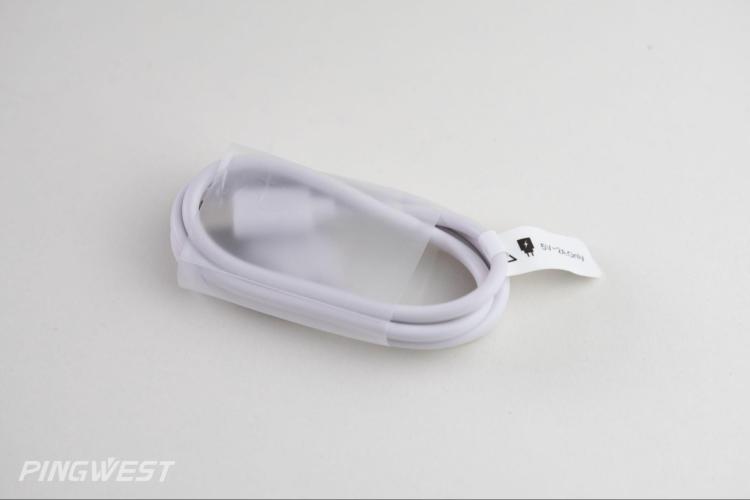 For performance, the camera boasts a 2K image resolution according to its specifications. However, the actual image quality may not match your expectations for the resolution. But for a security camera, the quality is sufficiently high to capture the details of your home.
The camera has a night view function, enabling it to deliver clear monochromatic images even in the dark – acting as a vigilant guard around the clock.
In addition to the above features, Aqara offers the usability of the camera with several additional features. These include motion detection and object tracking, which transform the camera into a motion sensor to trigger automation effectively. Leveraging Aqara's AI capability, the camera can also recognize license plates, delivery packages, and pets, to name a few things.
For logging these moments, the accompanying app offers a paid subscription for cloud-based recording and capturing. However, should you prefer other options, the brand offers connections to various ecosystems for added flexibility.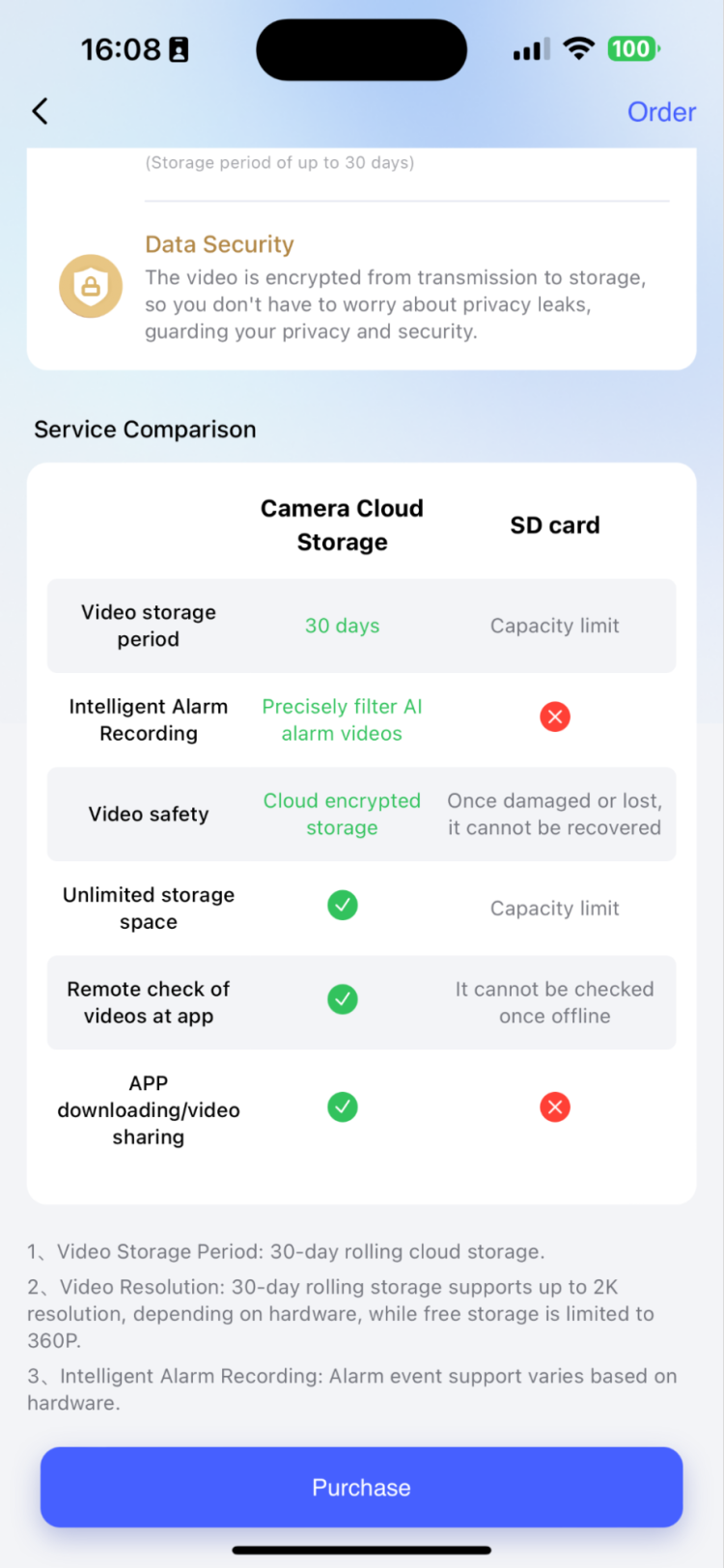 During my test, I was able to connect the camera to Home Assistant, Alexa, and Google Home. For Apple users, there's the option to utilize your iCloud plan for conditional recording.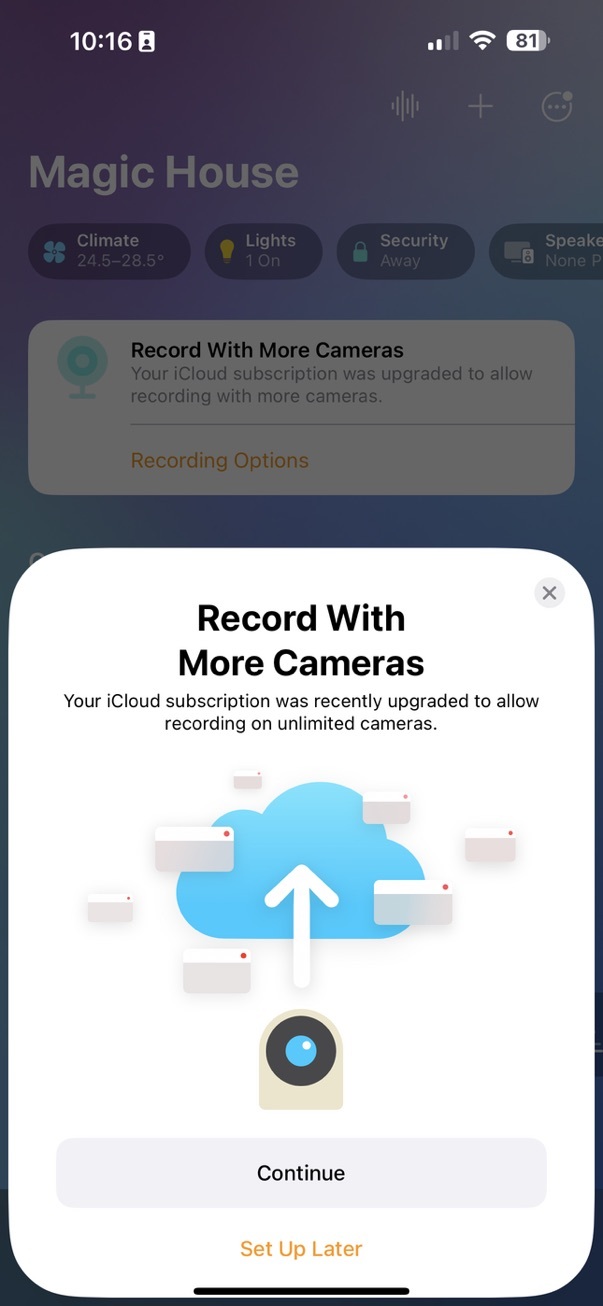 For instance, you can set the device to record any detected motion in your absence. This not only ensures convenience but also optimizes storage efficiency. Apple users can additionally customize their detection coverage as desired.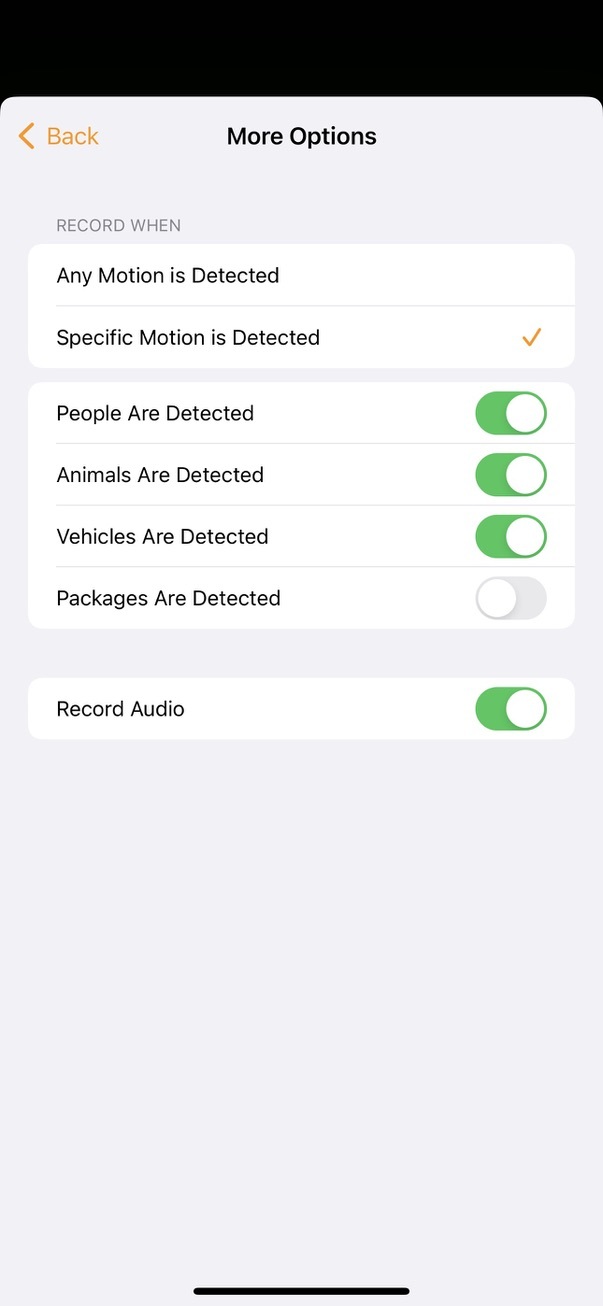 Also, if you prefer local storage, you can purchase a MicroSD card for recording directly onto the device.
Continuing with the topic of motion detection, the Aqara Camera E1 responds quickly, diligently adjusting its own lens to track my movements within the room. Even when I attempted to trick it by directing its focus toward an obstruction before slipping by, the camera never failed to catch me in its peripheral view.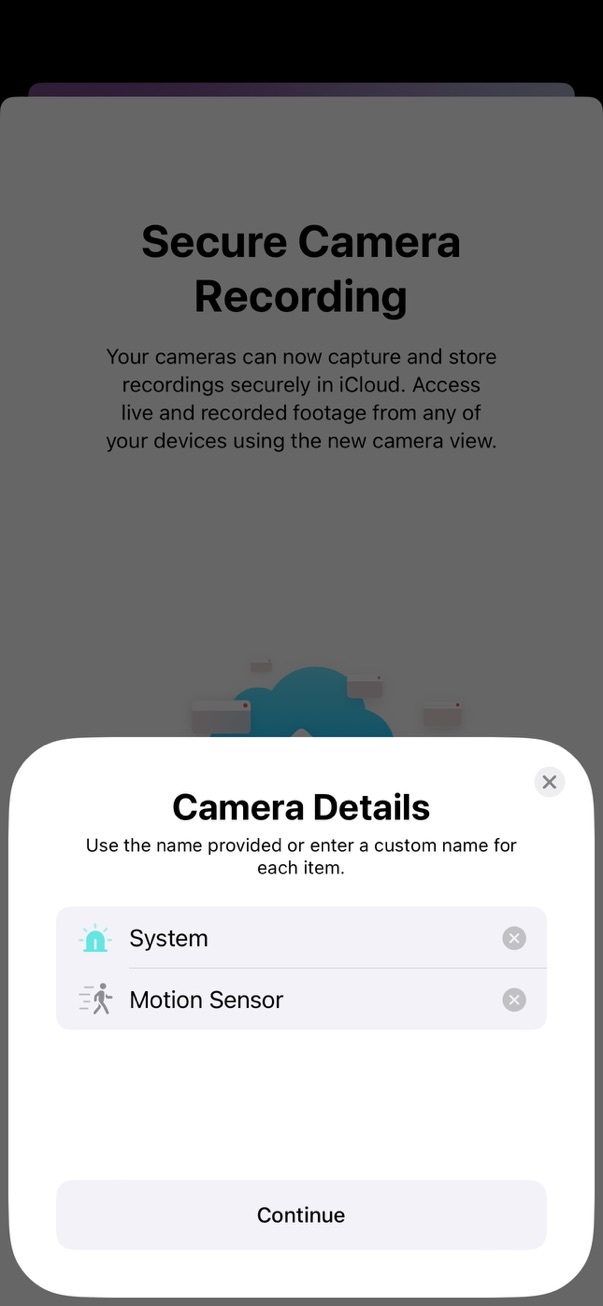 The E1 camera also offers the ability to make calls. In my experience, when you're on the same network, the latency is impressively minimal, which can make it a complementary substitute for your doorbell. Furthermore, the functionality also extends to remote usage. I was pleasantly surprised to find the connection stability overall was solid, albeit with occasional longer start-up times before streaming initialized.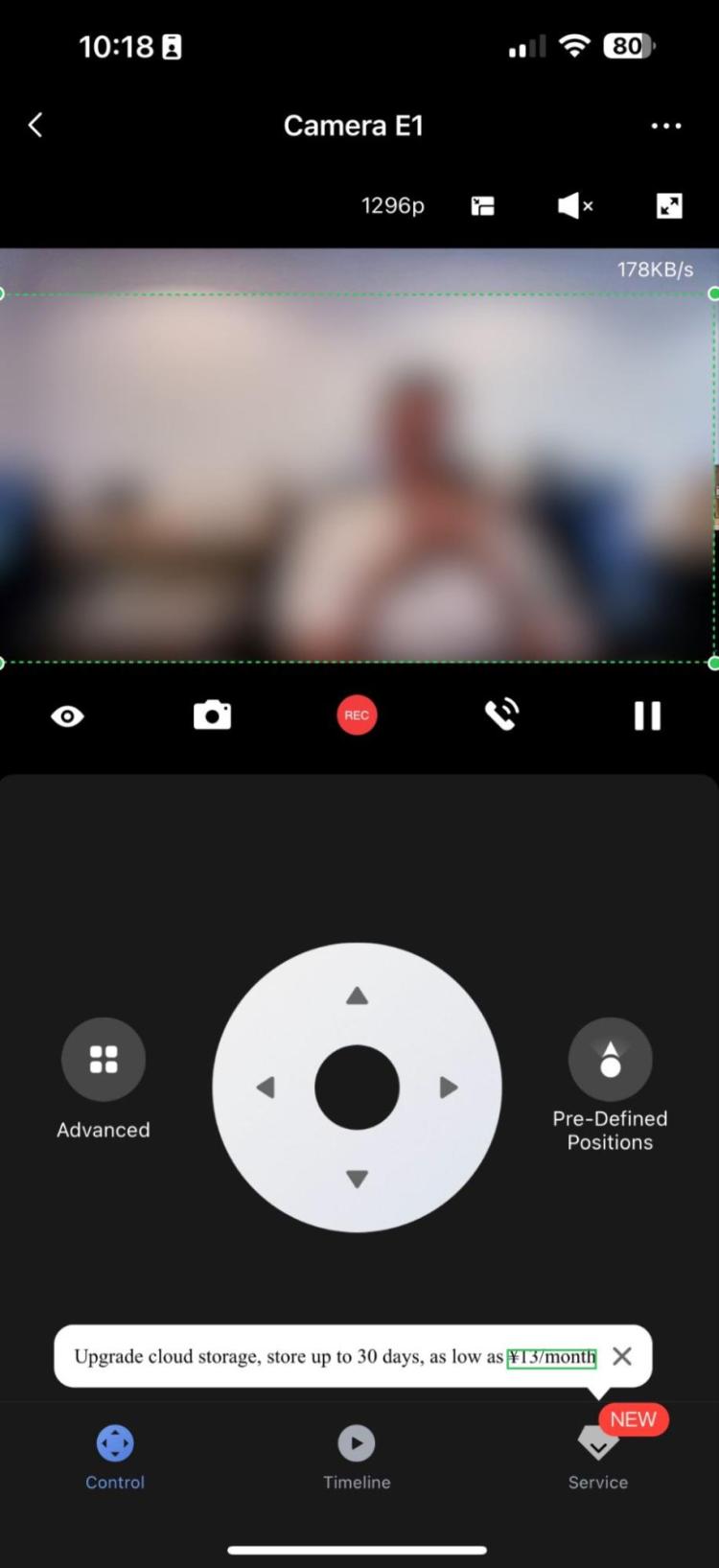 However, for a device designed to be constantly powered, it's disappointing that a Zigbee gateway is not integrated, especially considering some of Aqara's more budget-friendly plugs include this feature.
In summary, the Aqara Camera E1 is a competitively priced surveillance device loaded with noteworthy features. I would recommend this camera to Apple users with a tight budget.
It supports flexible placement options and is compatible with primary smart home platforms. Users can benefit from both its innate capabilities as well as those offered by connected platforms such as Apple.
I particularly commend its robust tracking ability, which earned my trust in home security after multiple failed attempts to fool it.
The camera does have a few compromises, including the absence of support for 5 GHz Wi-Fi. Such an inclusion would have provided a larger bandwidth for sending video signals. Another shortcoming is the mentioned lack of a Zigbee gateway.
The Aqara Camera E1 is set to be available on November 15th and will retail at $59.99 on the Aqara Amazon brand stores across North America and Europe, as well as via select Aqara retailers worldwide.