The Internet of Things (IoT) market in the Asia Pacific region is experiencing unprecedented growth as digital transformation continues to revolutionize various industries. This rapid evolution in technology adoption has given rise to a new whirlwind of possibilities in retail, manufacturing, smart homes, and even the wellness sector. Metrics show a promising future for this technological shift.
According to IDC's "Global Semi-Annual Internet of Things Spending Report," the Asia Pacific region is projected to spend $277.5 billion on IoT in 2023, which means an 11% year-on-year increase. This figure is expected to rise to a staggering $435 billion by 2027. Thailand is also part of the picture.
Tuya Smart, a leading global IoT developer service provider, invited PingWest to a sponsored tour in Thailand. We had a visit to its local partners, including telecom giant T3 Technology and SCG, a business conglomerate known for its cement and building materials business in the Association of Southeast Asian Nations region.
PingWest talked with execs from these firms as well as local influencers, scholars, and representatives from IoT associations and government agencies. This post is to provide a peak of the IoT development in Thailand and how these players are docking the market to the global trend.
Offline retailers pull three key fields
In the IoT market, offline retail dominates, according to Kevin Guo, Deputy CEO and founding member of T3 Technology. Despite a slight increase in e-commerce during the pandemic, approximately 70 percent of T3's IoT market still resides in the offline sector. Guo estimates that offline channels account for 80 percent of the overall volume of Thailand's IoT market.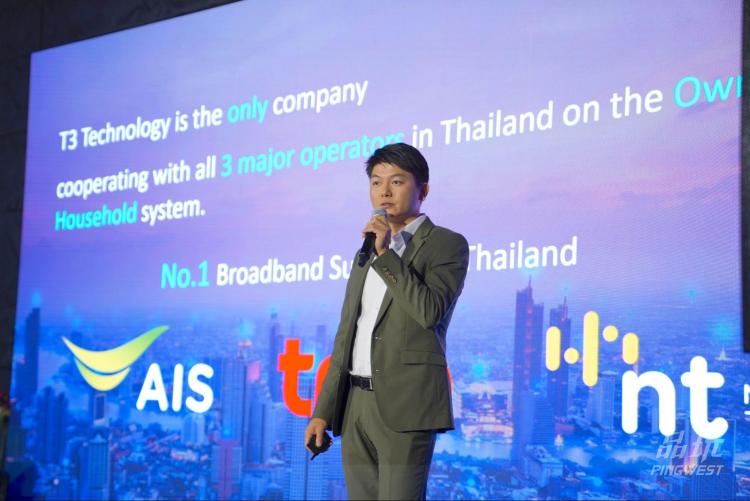 Shopping malls are particularly popular in the country because local consumers enjoy the experience of hanging out in these offline stores. Companies like T3 are devoting more resources to distributors, including carriers, which account for a significant portion of sales. T3 opened its first official retail store this year, and according to Guo, the company's resources are relatively stretched for outlets in Thailand. However, they are looking to open more stores in the future.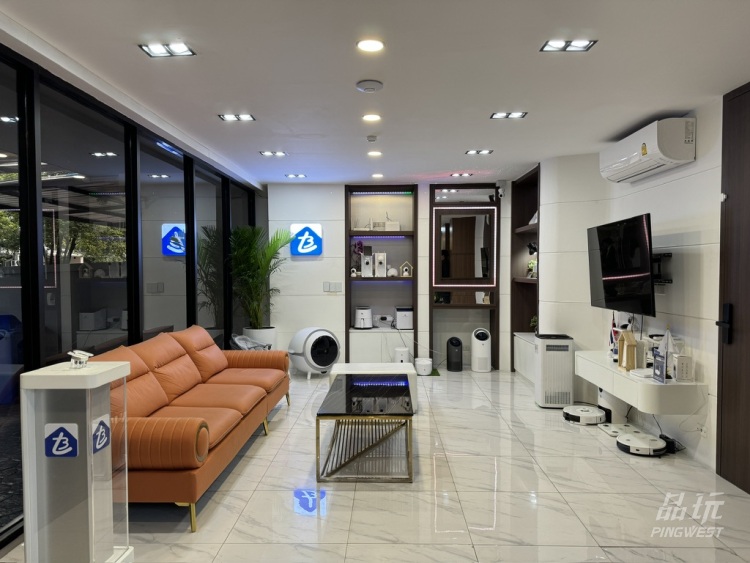 Taking smart pet gadgets as an instance, the company partnered with local pet stores like Hexalove to distribute its products and engage customers. Guo stated that the company will keep focusing on the two categories - feeders and water fountains - while exploring other product lines.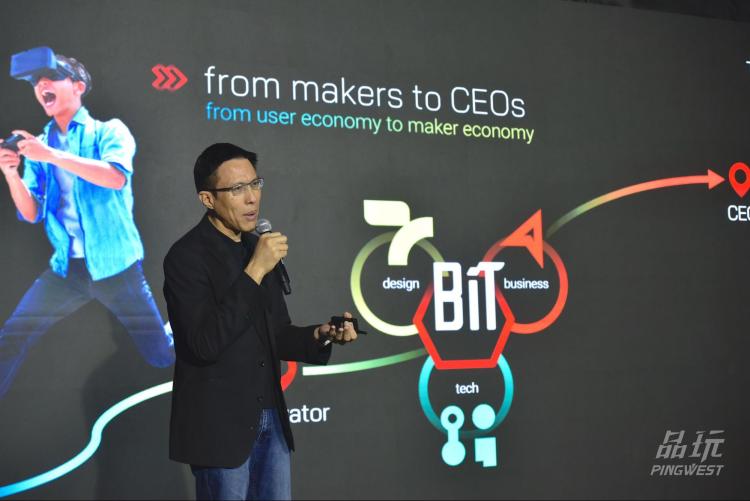 Discussing the roadmap for adopting IoT technology, Apirut Vancha-am, Chief Digital Officer of SCG, revealed that the business group would concentrate on three sectors: smart homes, smart industries, and smart wellness. The group has already scaled out its smart home brand, Mind, to reach about 100,000 residences, including homes, townhouses, individual houses, and condominiums.
But in terms of the market size, smart home and smart city are number one, followed by industrial and then wellness, he added.
Landing challenges
Ross Luo, General Manager of the Asia Pacific Region of Tuya Smart, has identified customer awareness as a major obstacle to local IoT development. Luo cites the adoption curve theory to explain this matter, noting that the early adopters are typically professionals and engineers, and there's a gap to bridge for more increase. As such, market education and raising awareness are critical to breaking into larger market segments.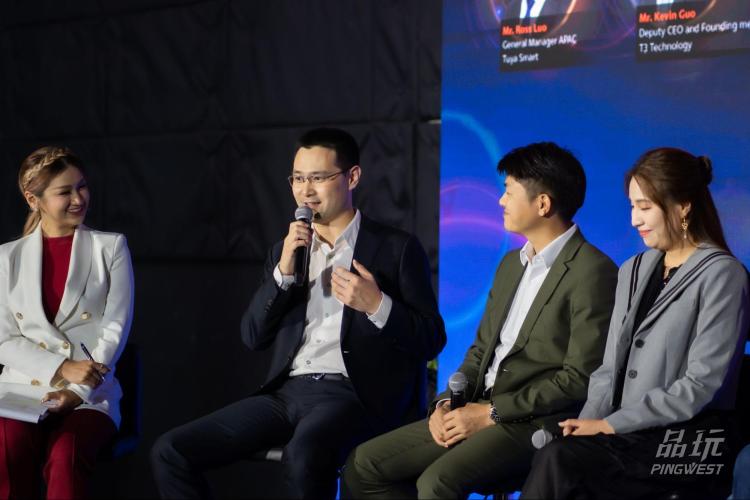 Luo also acknowledges user concerns about cybersecurity and reliability, especially with electronic products such as smart door locks and cameras. These devices operate less transparently compared to mechanical devices, which can give rise to apprehension among potential users.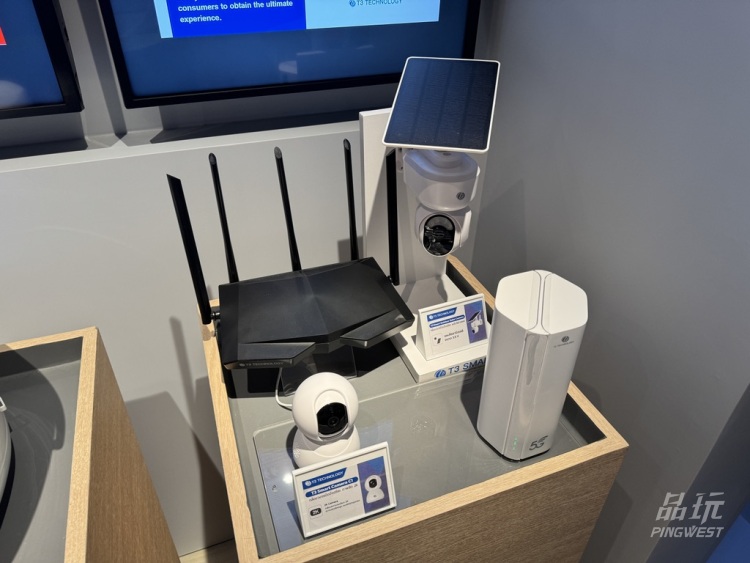 To overcome this, local associations and government agencies are establishing benchmark standards and verification procedures to increase consumer trust in these products.
However, cost remains a challenge for IoT adoption in the Thailand market. There's a notable price difference between traditional and smart gadgets. This cost discrepancy means Thai consumers may be deterred by the higher prices of smart IoT products and delay purchases.
Despite this, Luo believes that one mitigating factor is the tendency of local consumers to prioritize upfront spending over long-term savings. According to Luo, this cultural nuance could serve as a crucial accelerator for IoT expansion in the Thai market.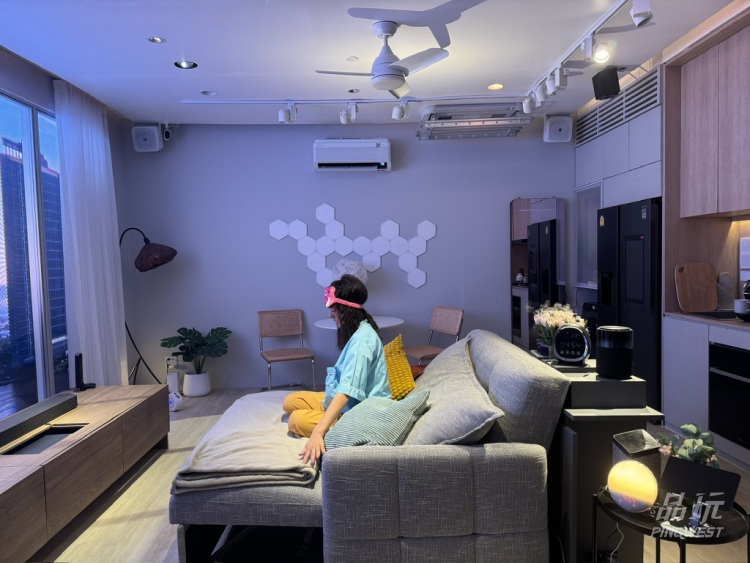 Apirut Vancha-am, another prominent figure in the local IoT industry, has pointed out an additional challenge: market fragmentation. He claims, "There are too many brands, too many standards, and most of them don't talk to each other because most of the brands want to have their own ecosystem and platform." This highlights the need for greater interoperability and standardization in the industry for IoT products to gain significant market traction in Thailand.
Pursuit of integration and unity
Concerns regarding fragmentation within the IoT market have not gone unnoticed. A common sentiment among many industry professionals is a clear need for a unified standard, hence the creation of Matter. This smart home standard is likened to the unifying impact of USB-C on smartphone charging in recent years, as explained by tech expert Apirut Vancha-am.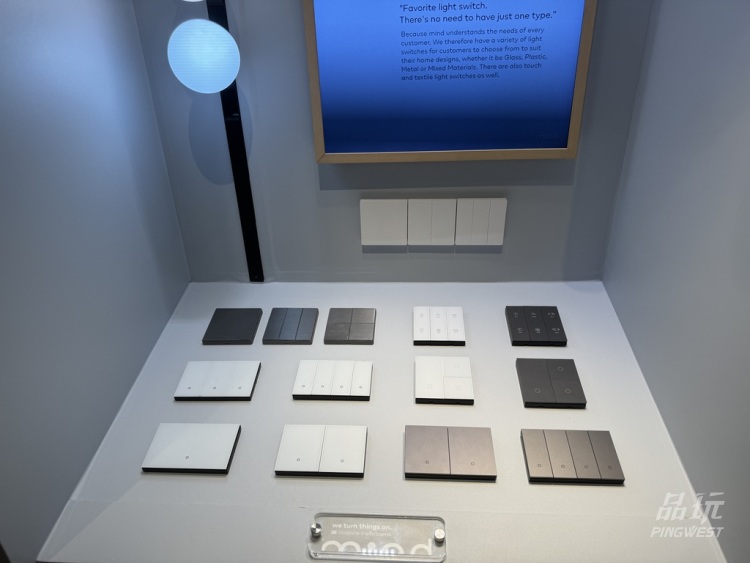 Luo also noted that Tuya, as a board member of the Connectivity Standard Alliance (CSA) – the one behind Matter, is working alongside tech titans like Amazon, Google, and Apple, aiming to, as Luo puts it, "unify everything."
Drawing on the real-world benefits, Vancha-am insists that the widespread adoption of Matter as a unified standard would drastically simplify our lives. This is consistent with our previous observations about Matter.
We're talking about building a coherent smart home ecosystem where you could control everything with one app and one interface – a stark contrast to the currently disjointed system with five or more separate apps. "The key is to have total integration," Vancha-am reaffirmed.
Business-wise, companies like Tuya – with their significant market share and influence – will play an integral role in facilitating this integration, bringing together various brands at a more fundamental level. Ross envisions Tuya's mission as providing "an interconnection to everything."
Make it good, show it well
Local tech firm SCG's Mind is pushing to make smart home gadgets more user-friendly and easier to navigate.
Apirut Vancha-am, a key figure in the company and proponent of craft tech – a term coined to signify a shift in focus away from the often alienating language of technology – believes that truly successful tech needs to be human-friendly and integrated seamlessly into everyday life.
"Typically, technology companies are always preoccupied with specifications and features," Vancha-am commented. "But there's so much more to consider, like usability, aesthetics, and user behavior. Craft tech is about reprioritizing these elements."
Of course, Vancha-am noted, careful tech design is not just about embedding robust, secure, and fully integrated technology but about making it truly accessible to consumers.
"We need to design tech that's intuitive," Vancha-am explained. "When a user picks up a device, they should be able to navigate it almost instantaneously, without needing to consult a manual. That's why our goal is to create devices that are not only simple but also accessible."
Chatpawee Trichachawanwong, a well-known local IoT and tech influencer who goes by the nickname "Cee," shared similar thoughts on IoT products. "The best designs are those that a child could understand immediately. That's the benchmark we should strive for," Cee said.
Navigating through the layers of protocols and concepts involved in smart home technology can be a daunting task. Yet, Cee firmly believes in the power of a "show, not tell" approach.
"When you try to overload people with information, it often signifies a lack of understanding on your part," Cee commented. "The best way to explain a product is through demonstration."
Cee proposed making smart home product presentations more engaging by involving the audience in interactive demos. "Just like how listening to a professor drone on about theoretical concepts can be overwhelming, having someone show you a live demonstration can turn a complex idea into something approachable," Cee added.
Epilogue
Observing the evolution and expansion of a novel tech category in a neighboring economy like Thailand, fueled by Chinese tech, is truly astonishing. Despite local differences such as device type preferences and retail channels – universal trends are more evident.
Participants in this emerging sector share a similar vision that revolves around the quest for improved integration and intercommunication. Moreover, these entities embody a craftsmanship spirit, focused on making accessible products that significantly enhance people's daily lives.
When looking at the trend from a different angle, we see that Chinese tech firms and manufacturers are increasingly benefiting from the global market. The remarkable growth of the IoT market in Thailand is a testament to their business contributions and ability to create a global impact.