Infinix recently unveiled the Zero 30 globally, a budget-friendly smartphone that presents an attractive aesthetic. The version under our review dazzles with a discerning design and traditional color scheme.
At its center, the Zero 30 delivers impressive performance, though the cameras do leave a bit to be desired. Nonetheless, it marks a worthy contender among budget-conscious gamers owing to its long-lasting battery life and robust system optimization. As a daily driver, it could serve both as your main or secondary phone.
As for photography, the camera might lag behind pricer mid-range phones, but it's certainly competent enough for capturing casual snapshots.
Here's my take from a week-long experience with this device:
TL; DR
Fors
Premium-like design
Lightweight and comfortable grip
Promising core performance
Nice system UI with high readability
Long battery life
Againsts
Fragile and cheap plastic frame
Less considerable design in stereos placing
Problematic cameras
Premium-like look
The Infinix Zero 30 is an intriguing smartphone, thanks to its design that attempts to mimic a premium model. It adopts plastic materials for the frame and camera trim. I tested the Rome Green variant - a fusion of green and gold accents that lend a classic appeal.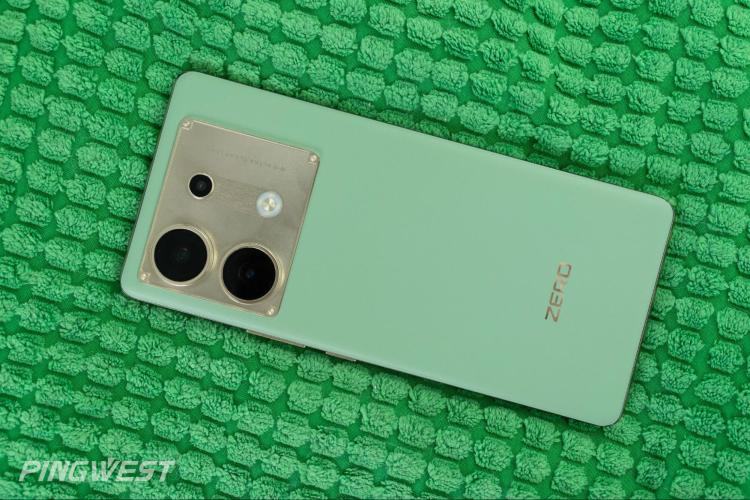 The phone has a lightweight design, measuring 183.5 g. The thickness is around 7.8 mm (11.7 mm for the camera part).
The phone's back cover sports a leather-like coating in a warmer green, which complements the golden frame and camera module. The texture provides a comfortable grip and robust resistance to dust and sweat. Additionally, the word "ZERO" is elegantly etched at the bottom.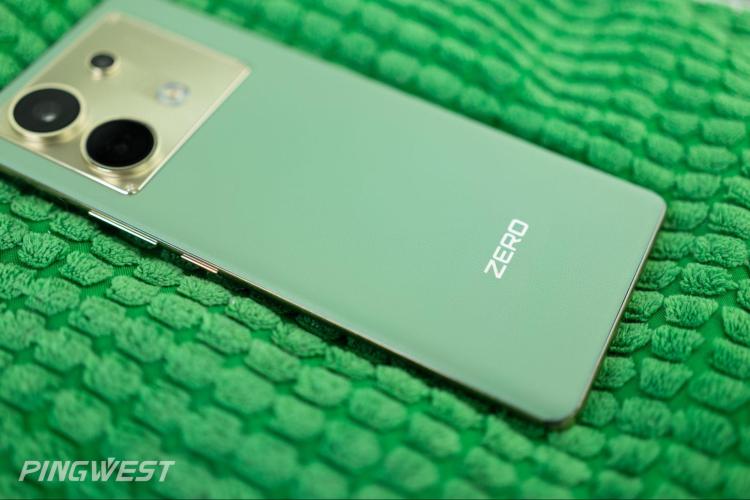 Encased in a rounded square decoration with a frosted metal texture, the camera array features two prime lenses, a depth sensor, and a flashlight. Additional rings around these components reflect more light. Moreover, the brushed texture enclosing the sensor and flashlight enhances the phone's aesthetics despite the camera module being comprised of plastic.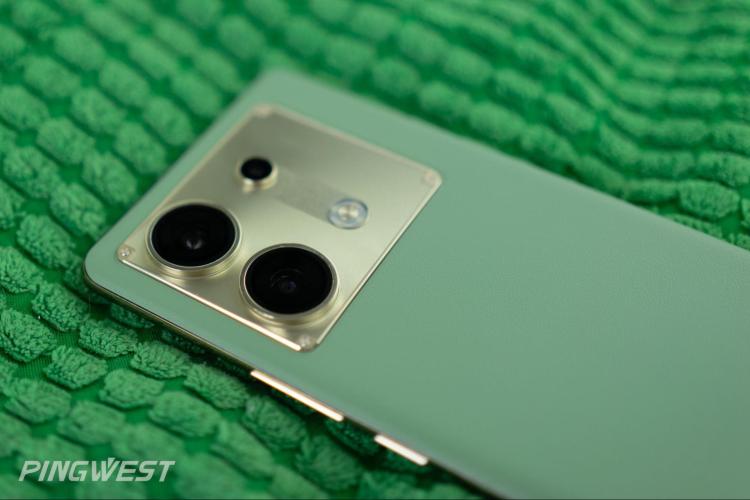 The frame, crafted from metal-like plastic, is fragile. The iteration process reveals room for improvement in the joints — for instance, a noticeable gap occurs between the leather-like back cover and the frame.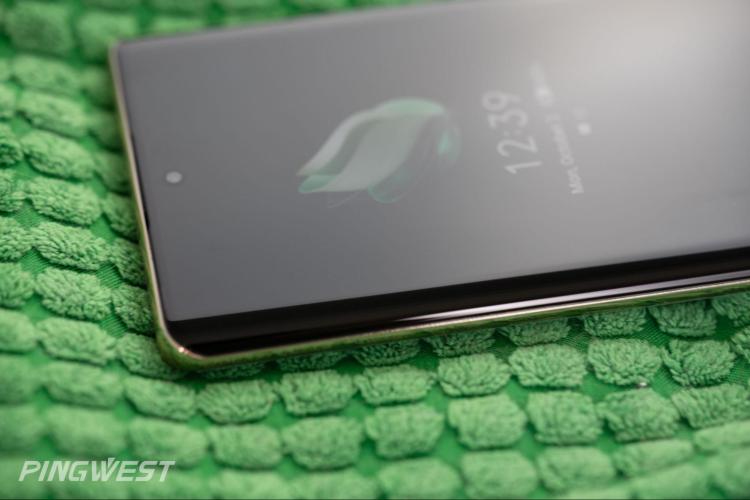 Turning to the front, the Zero 30 presents a dual-curved display and a classic bezel-less design, which bolsters the user's grip experience.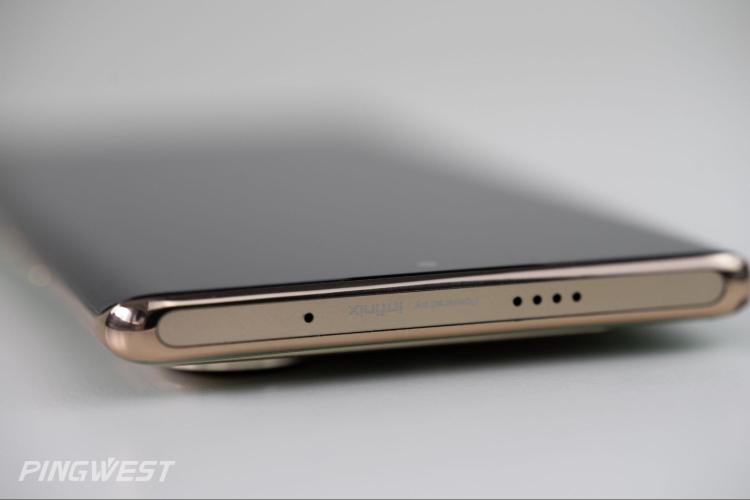 Gaming performance: a mixed bag
The first thing I noticed while gaming is the placement of the stereo speakers. It can be somewhat distracting when the device is held horizontally. Inevitably, you'll cover at least one speaker due to the unusual diagonal orientation, regardless of the direction you choose.
This placing can indeed lead to frustration, compromising your entertainment experience unless you're using external earbuds or another wired audio output. This design choice arguably underutilizes the potential of the device's dual speaker setup.
Conversely, the MediaTek Dimensity 8020 processor can provide decent gaming performance, even for demanding titles. It maintained moderate temperature levels, which is around 41 C, during a 30-minute gaming test for Genshin Impact for the default settings, medium. But If you set the FPS to 60, the phone would hit 43 C in the back camera area and 41 C for the front display. Honkai: Star Rail has a similar performance with occasional frame drops.
Downloading large resource files, such as gaming applications, is typically the occasion draining performance and battery life. The Zero 30 warmed slightly, mainly around the back camera - overheating during sustained use.
Nevertheless, system performance remained consistent and smooth, so an external controller would greatly lift the game experience for some titles.
Solid core experience
The Android 13-based system, XOS, is well-designed, providing a quality user experience.
The home screen, quick-action menu, and widget page feature refined user interfaces crafted for superior accessibility and readability.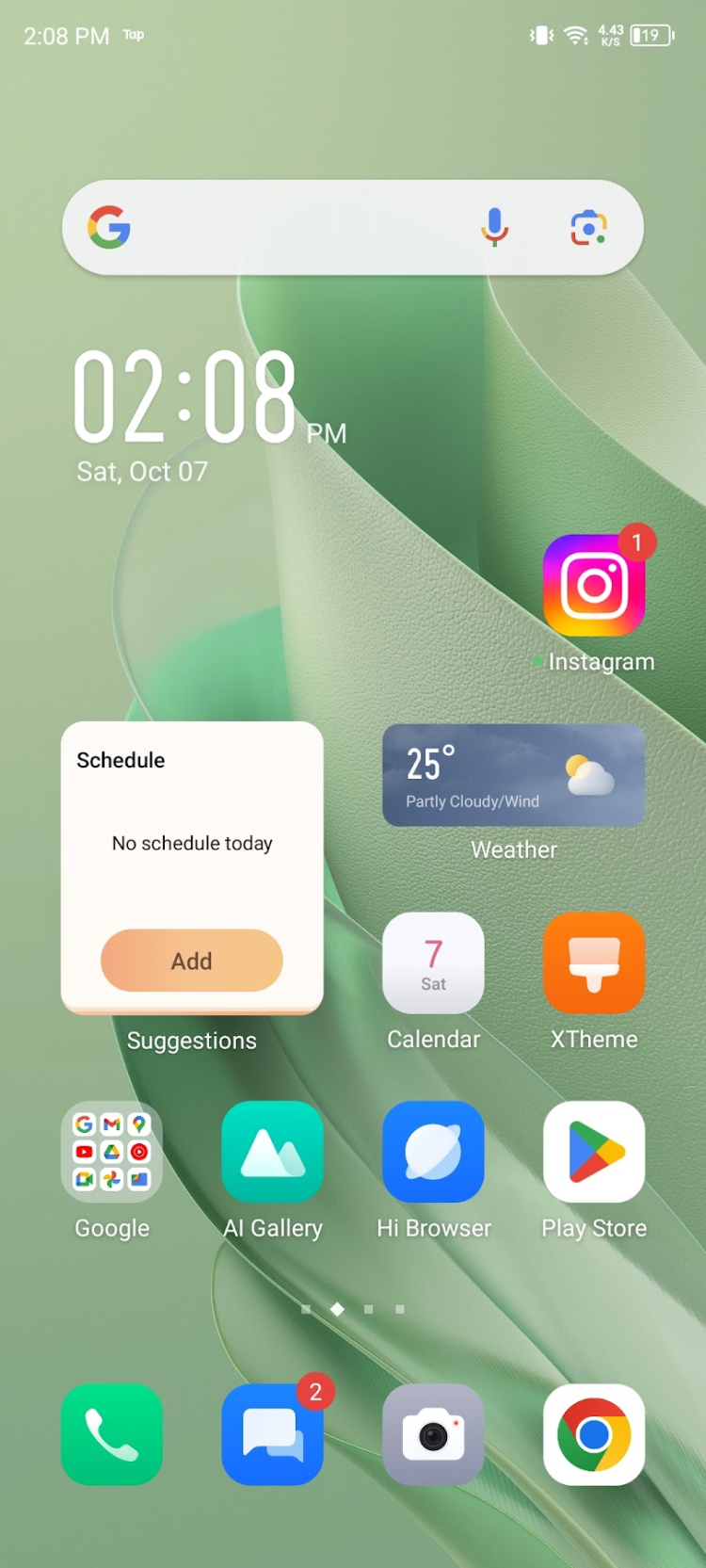 For the most part, the system operates seamlessly. The 144-Hz high refresh rate display enhances the core user experience during activities such as reading news, web browsing, or scrolling through seemingly endless social media feeds.
It's impressive to see how effectively the system leverages the 12 GB of memory to operate numerous apps simultaneously in the background. Even after running a resource-intensive game for an hour, the locked apps and several other programs remain readily available for instant resumption.
One minor gripe, however, is the slightly stuttering transition animation from the lock screen to the home launcher. I hope they will have this fixed in a future system update.
Another point of interest is the system's variable refresh rate. The underlying algorithm can be somewhat perplexing as it failed to optimally run certain apps, such as Instagram, at the highest possible rate, occasionally dipping to the base level of 60 Hz.
Infinix Zero 30 is powered by a robust 5,000-mAh battery, sufficient for a typical day's moderate use. The device also boasts a notably lengthy standby battery life, making it an ideal secondary phone choice. As the battery dwindles to 10%, enabling the battery-saver option will reportedly extend usage by thirty minutes, while the ultra-saver feature could last for hours when only basic app functionalities such as phone calls and texts are required.
Additionally, the device comes along with a charger and cable that supports up to 58W charging, according to its spec sheet. While it may not stand out in comparison to other options, it definitely matches the expected standard for its price range. In my tests, it once took about an hour to boost the charge from 20% to 88%. However, there were instances where it charged slightly faster, achieving a full charge from 20% within the same time frame.
Problematic Camera
Overall, the camera performance just hits an entry-level, with a gap from pricer mid-range options. It proves to be a good choice for capturing daily moments for social media sharing. Vibrant color, commendable daylight image quality, and good HDR capabilities make this phone's camera a notable contender.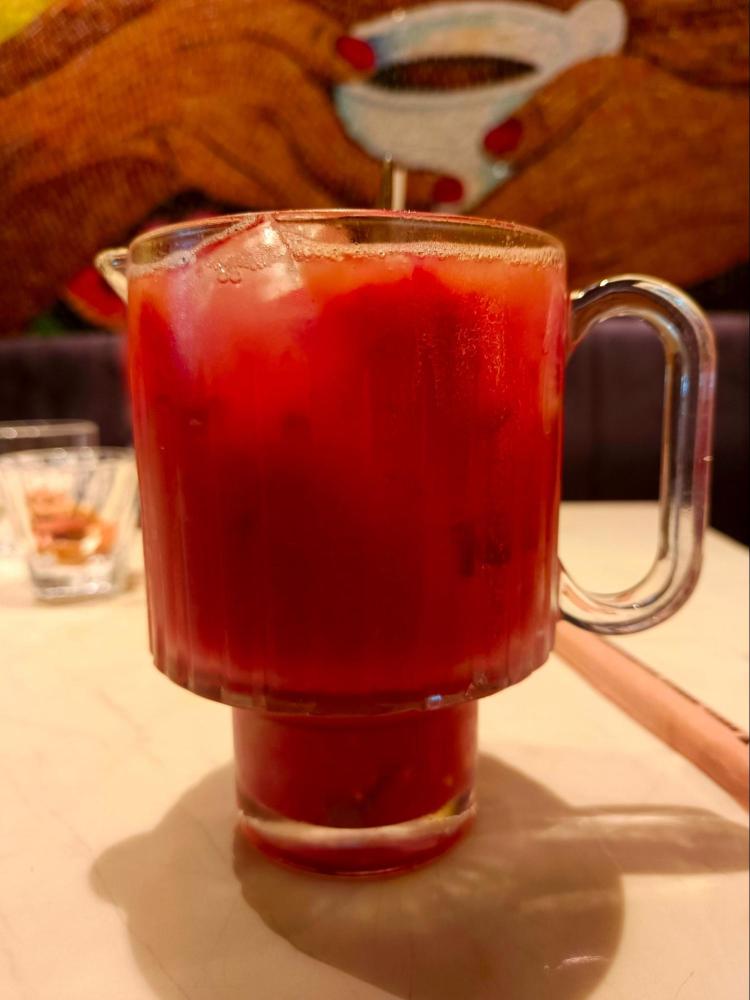 However, its drawbacks lie in its inability to maintain consistency in color tone across lenses and within each shot, resulting in a sometimes uneven and disappointing result. And these shots, unfortunately, also lack the details when zooming in a little.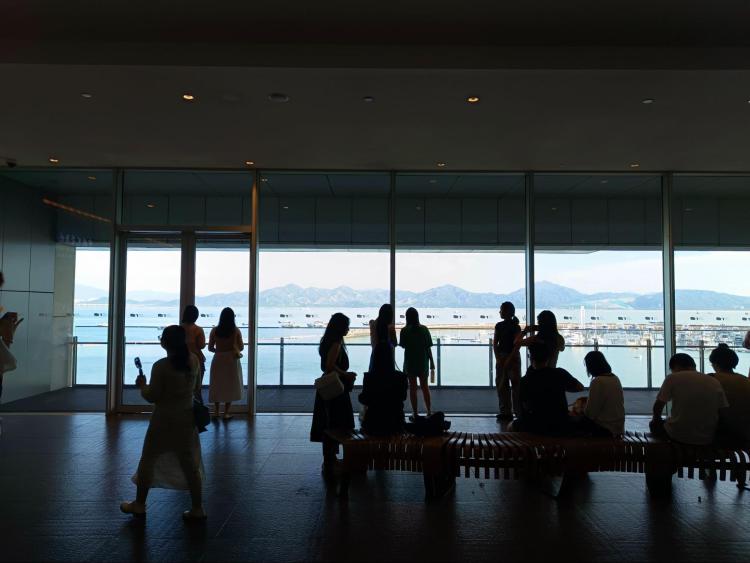 The camera goes slow significantly in low-light conditions, requiring users to hold their phones for extended periods and with increased steady-handedness. Despite one's best efforts, capturing images of moving objects in low lighting may result in the unavoidable blurring of subjects.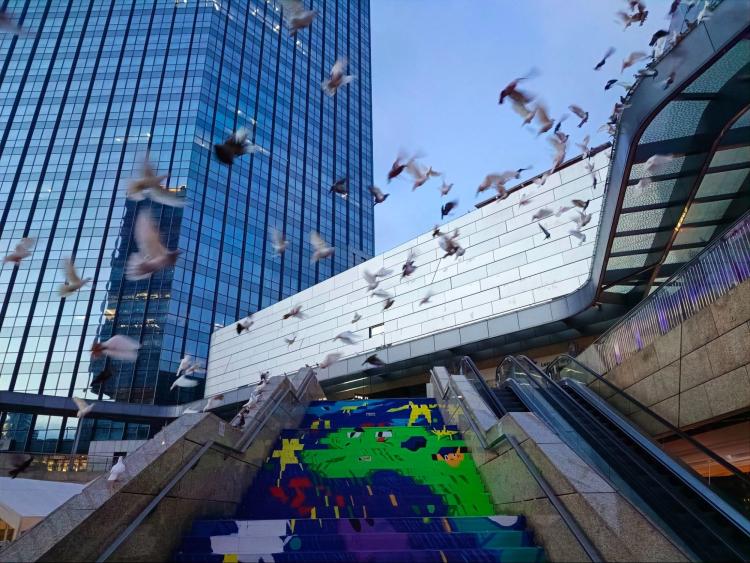 On a positive note, you can still get some creative images in lowlights. A prime example of this would be the photo capturing a flock of birds in flight, creating an image with momentum.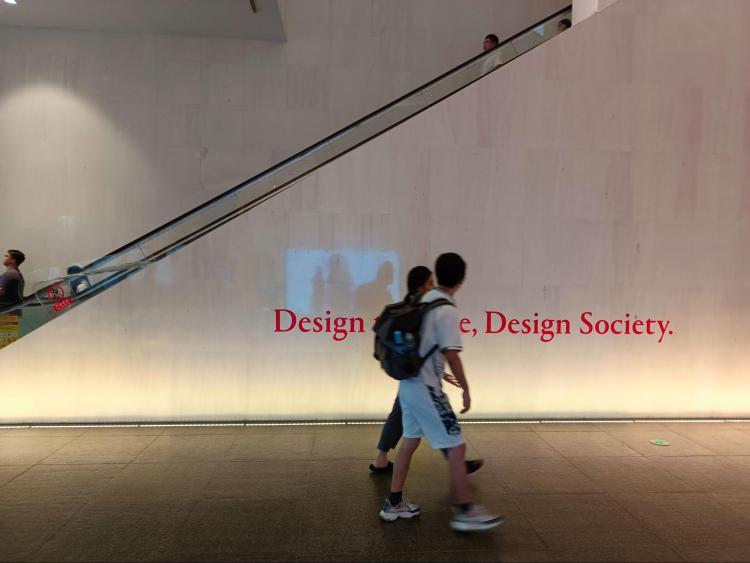 The images captured are marked by a lack of detail and a prevalence of noise when zoomed into. However, these shortcomings might pass unnoticed when the photos are uploaded to platforms like Instagram or Facebook. This is largely due to the fact that these social media platforms are most widely accessed on smaller screens and employ compression technologies, minimizing the visibility of such imperfections.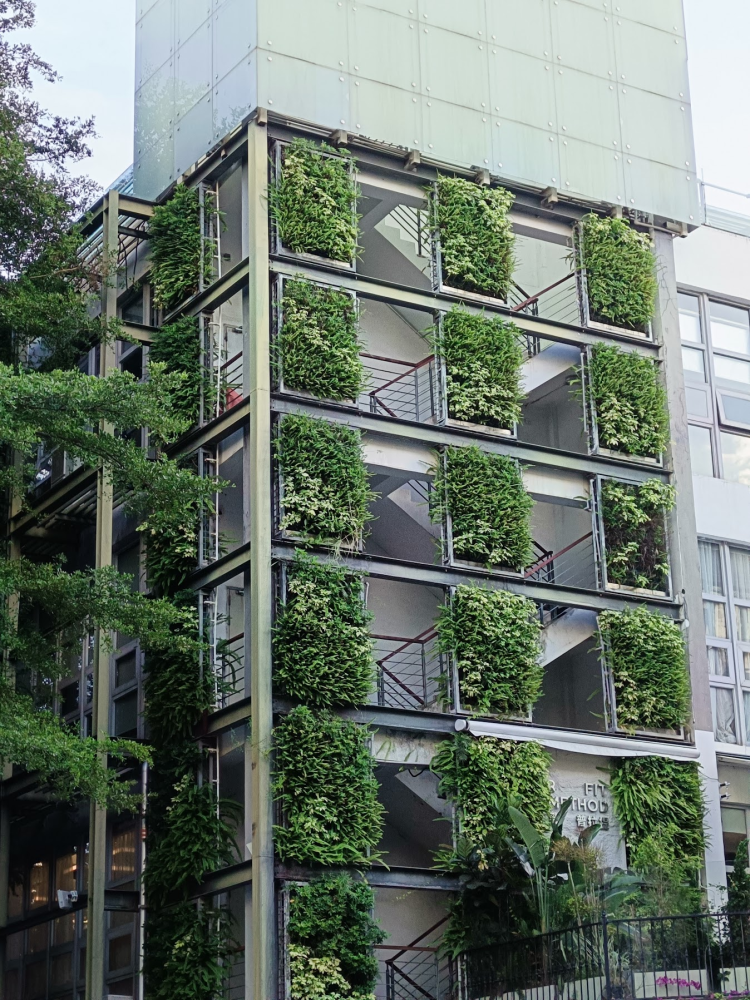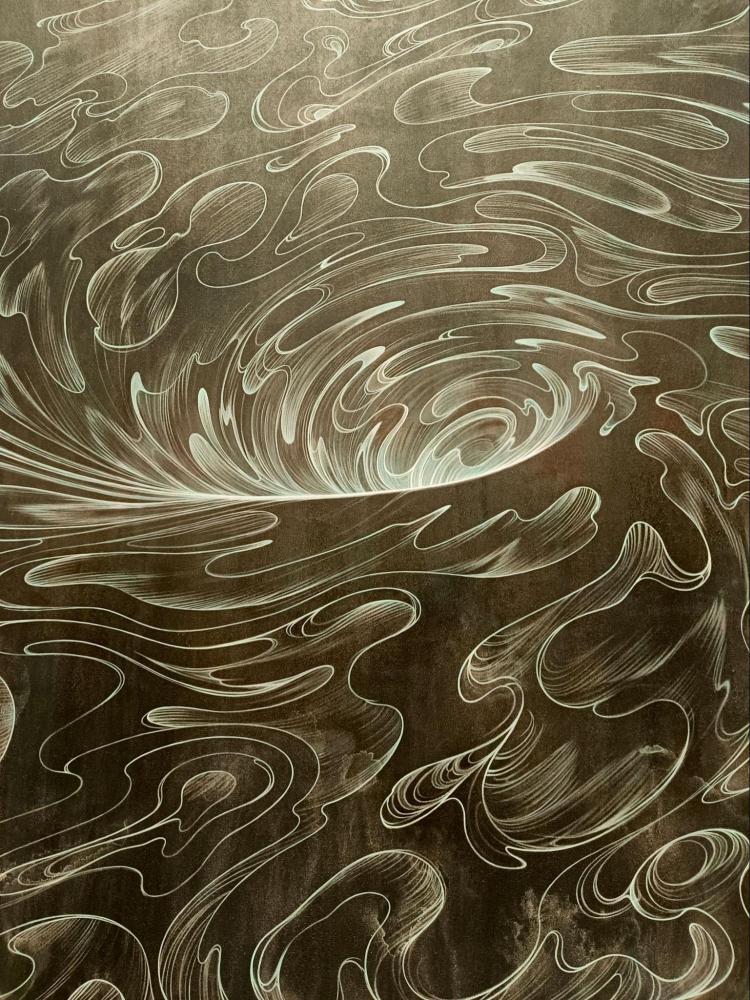 Expanding on the color inconsistency, issues include inaccurate white balance and problematic color shading. These flaws may not overly concern users seeking to capture simple, aesthetically pleasing pictures. However, if the aim is to obtain higher quality, more professional-grade shots, I would recommend exploring other rivals.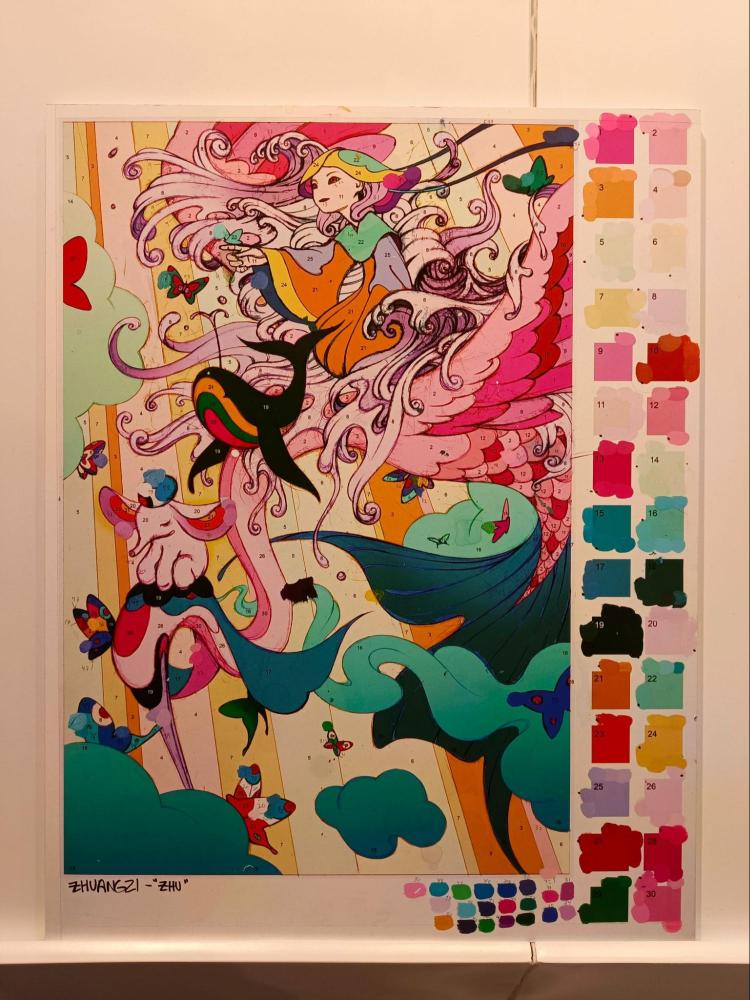 During a visit to an art gallery, I noticed a distinctive issue with the camera's combination of colors. The white captured in many of the photos had an unappealing tinge of red and yellow, which became a great burden during use.
Fortunately, this issue can be partially remedied by using Google Photos, which offers quick suggested image edits. Alternatively, basic knowledge of color and photography may also prove useful in addressing these problems in digital darkroom.
In case of any misunderstandings, I want to clarify that out of the "triple rear cameras," only two are purposed for imaging. The third, much smaller, lens is designed for depth capture. I uncovered this by blocking each lens while switching between zoom rates. Thus, in actuality, this phone offers two optical focal length options for the back cameras.
The selfie performance is relatively good and exceeded my expectations for both the rear and front ones. It gives a perfect light balance between the background and facial area. The extra flashlight built for the front camera boosts a better selfie experience in low light.
Conclusion
The Infinix Zero 30 strikes a strong lean in specifications within its price range. Its processor performance is robust and holds promise. The high refresh rate display, adorned with a dual-curved design, enhances its appeal. It also boasts a leather-like back casing, placing it more in line with premium options.
However, a few shortcomings merit mention. The camera's performance may disappoint those who place a high value on mobile phone photography and expect high-quality shots. Additionally, a few design elements detract from the overall experience, such as the awkward placement of the stereo speakers.
Still, the Infinix Zero 30 remains an enticing choice for gamers or heavy multi-taskers on a tight budget despite its flaws.
The Infinix Zero 30 base model - outfitted with 8GB memory and 256GB storage—sports a price tag of around $339. It is available in Golden Hour, Rome Green, and Fantasy Purple color options.